MouseCraft is a puzzle game where players help mice in their relentless quest for cheese by stacking world's most famous blocks: Tetrominos.
Starring: Crazy Cat Scientist, Three Blind Mice and tons of irresistibly delicious cheese.
---
Highlighted game features include:
Experience a remix of two classic gameplay mechanics: Pile up Tetrominos to create a safe path for as many mice as possible.
Discover an epic tale of a crazy cat scientist who is striving to unlock the potential of a mysterious, mice-powered machine.
Defeat obstacles, overcome gaps, and gather collectibles by using various types of blocks, be it Jelly, Explosive, or Crumbling.
Prove your stacking skills by playing thegame in a fast-paced Arcade mode or a mind-challenging Puzzle mode.
Get involved by creating your own maps and show of your creativity while sharing these with our
community.
Groovy, funky soundtrack composed by Mikolai Stroinski, one of the most talented polish musicians, known for scoring Dark Souls 2 announcement trailer.

How to get the free Alpha and the final version?
Free Alpha version

MouseCraft is still a work in progress, but everyone can download and play an early version of thegame for free. It's very simple- anyone who would like to play MouseCraft just needs to sign up for our Beta Program. Here's the link: Crunchingkoalas.com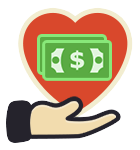 Give-What-You-Feel for the full v
ersion
Those who enjoyed the Alpha version of the game and would like to play the full version of MouseCraft can support its creation and back our studio by Giving us as Much as they Feel the game is worth.
Just go to Get.mouse-craft.com and:

Decide how much you are willing to give us for the final version of the game
Tell us what features we should include in the final version by choosing how you would like to divide your contribution.
Tell us if it is a gift for someone else.
Input your (or your friend's) email address and follow further instructions.
It is a special launch offer- it ends on 31st of August. We would love to keep this promotion forever, but it really depends on how it goes.
What will I get if I'll buy the game now?
The final version of MouseCraft as soon as the game is finished. Free updates and additional content included.
A DRM-free, cross-platform, digital copy of the game, with all the extra content added by default.There's no need to beat the average price – it is you who decides how much the game is worth to you.
If MouseCraft makes its way to Steam, everyone who contributed will receive a free key to redeem the game. Check out our Greenlight page and consider voting "Yes" for MouseCraft: Greenlight.mouse-craft.com
Ten most generous contributors will receive our public thanks and will get a special place in the final game credits (only if they want to). The list of contributors can be found along with other statistics here: Mouse-craft.com