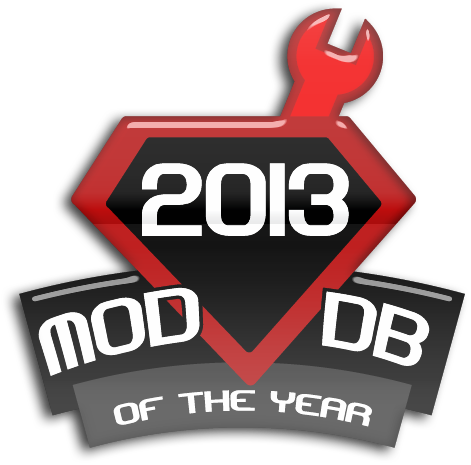 Hey ModDB & IndieDB Watchers.
Here I am again. Today I wanted to ask all of you guys to vote for Amnesia: Fear in Hands for MOTY 2013. This is a special award that every developer seek to win. I do not ask you to vote for us to be in first place because I know that this will not happen, specially because the game hasn't been released yet. But an Official Trailer is coming soon, with also an Official Gameplay Video. HatCHeTHaZ a.k.a Harry Mellor has been invited to be the first one to play and record a playthrough of FiH and to release it on YouTube, all in first-hand.
We're working so hard on this and we want to be recognized for our work. This is why we are ''begging'' for your vote. If you want, I would ask you too to vote for Amnesia: In Her Memory / Amnesia: The Hands That Resist Him / Amnesia: Reckoning and Amnesia: City of Souls that are projects that we from the Team Blaster are really looking forward for it's originality and game quality.
For IOTI (Indie of The Year) we do not want your vote for Canis Lupus yet (Feel free to vote and support us if you want). Actually we just wanted your vote for White King (by Aly Productions) and Faceless (by Blacklight Studios). I wanted to put this two games in contrast because I think that these are two games that are passing through a lot of development problems and even after, they didn't have canceled it. So I really think that they deserve your vote!!!
I wanted to say thank you all for supporting and helping us to make Fears and Canis! It is really enjoyable for us to develop these games for you guys! We love our work, and we love our gamers.
Faceless - Indiedb.com
Amnesia: City of Souls - Moddb.com
Amnesia: The Hands That Resist Him - Moddb.com
Amnesia: In Her Memory - Moddb.com
Amnesia: Reckoning - Moddb.com
White King - Indiedb.com
Thank You!