UPDATE: The date has been set for the 13th of September at 8:00pm EST for all those playing at home see the countdown timer below!
DOUBLE UPDATE: The time has been pushed back due to people being busy. We work for a living ya know???!? We will update the timer again when we know a better time.

We are still looking for people to participate so if you want in send a PM to myself or post in the comment section below with your availability.
We will also be live streaming the event, more details when we get closer to D-Day.
---
MMGN is an Austalian news and gaming website, they are also sneaky buggers who think they can school ModDB and its community at L4D2. As I said, sneaky buggers. You should never poke the sleeping giant!
Heller wrote: after some really spicy food and too many beers some things were said, some threats were made and now they've challenged us to a L4D2 match!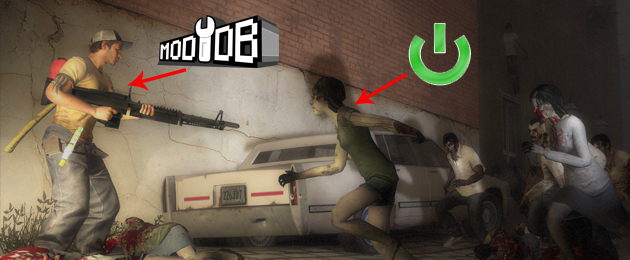 This is where you guys come in since the rules are quite simple, I need two or three (depending how many of the ModDB staff can play) community members to join the ModDB team and show these guys who is boss in verses mode.
Requirements:
Must loath zombies except when you are a zombie, then you must love them
Must know how to click the mouse buttons
The ability to throw a Molotov at a tank
Smack-talk is not a requirement but wouldn't hurt (us, you can hurt MMGN with it)
If you are interested let me know on the comments or over PM's. I am also told that there will be a stream going up and a recording at some point with the gameplay. More details when I know them!