We finished our first playable demo, and rushed to IndieDB to share it with you.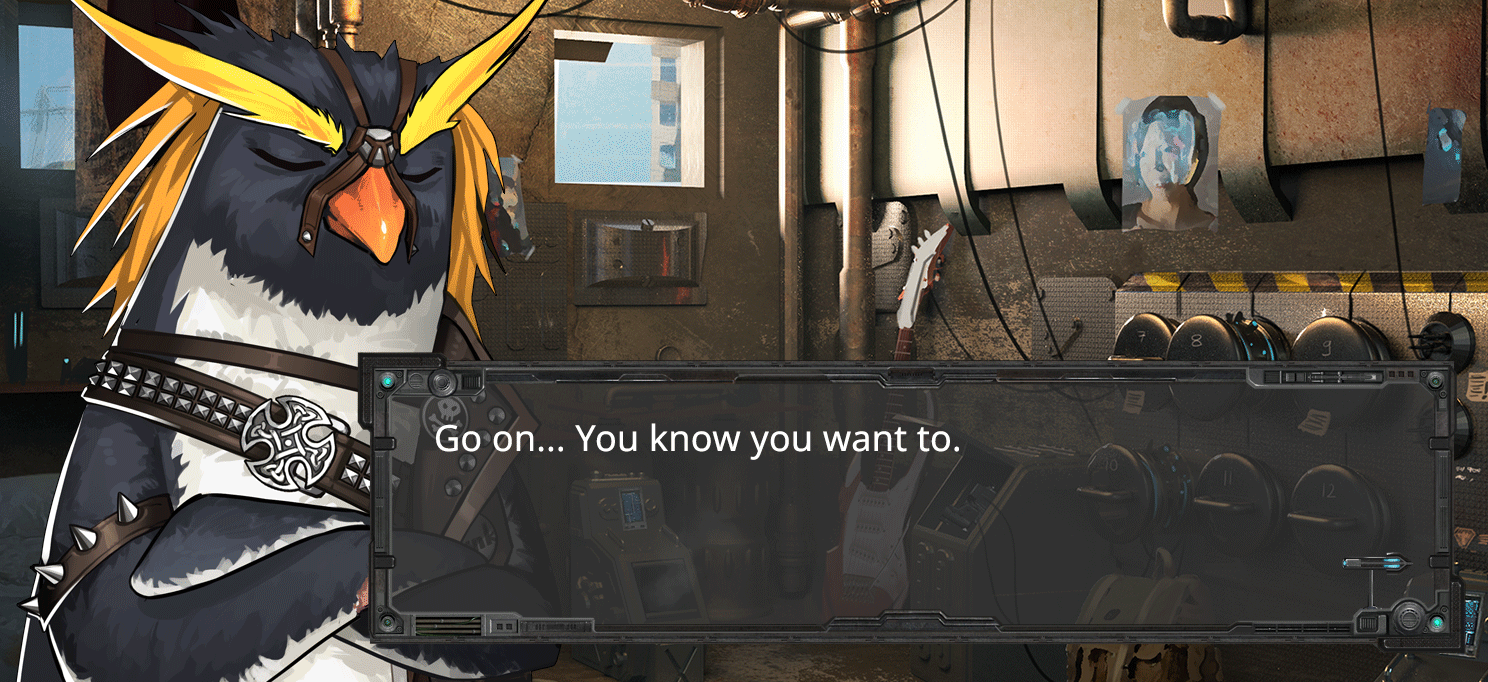 It's only available for 32/64-bit Windows at the moment, but we promise to upload Mac version soon. Installation is very simple: just unpack RAR archive (which includes recovery record, just in case) and run Minotaur.exe.
This demo is literally chapter 1 of the game. Your first character, Nod, wakes up in his room and finds himself in great hurry to leave it.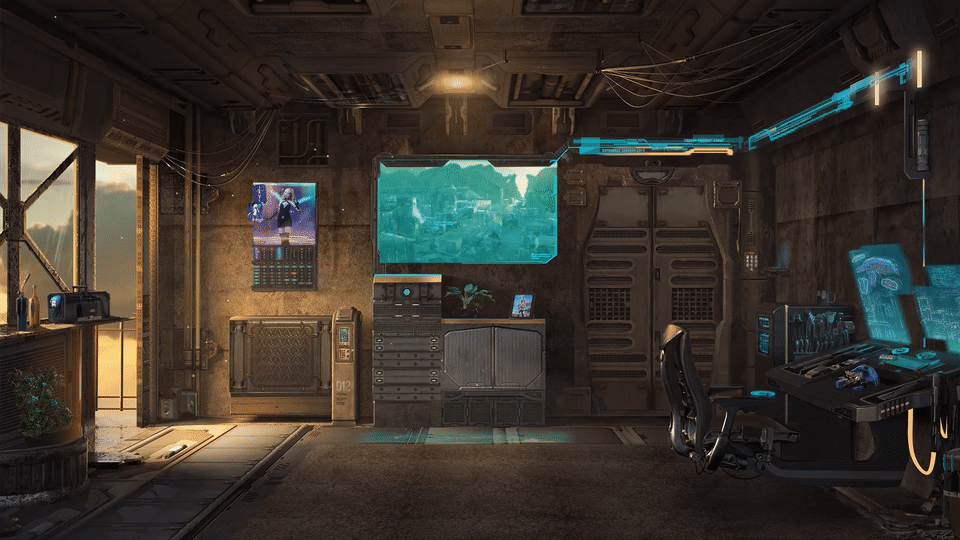 Of course, Ollie is there to "help" him...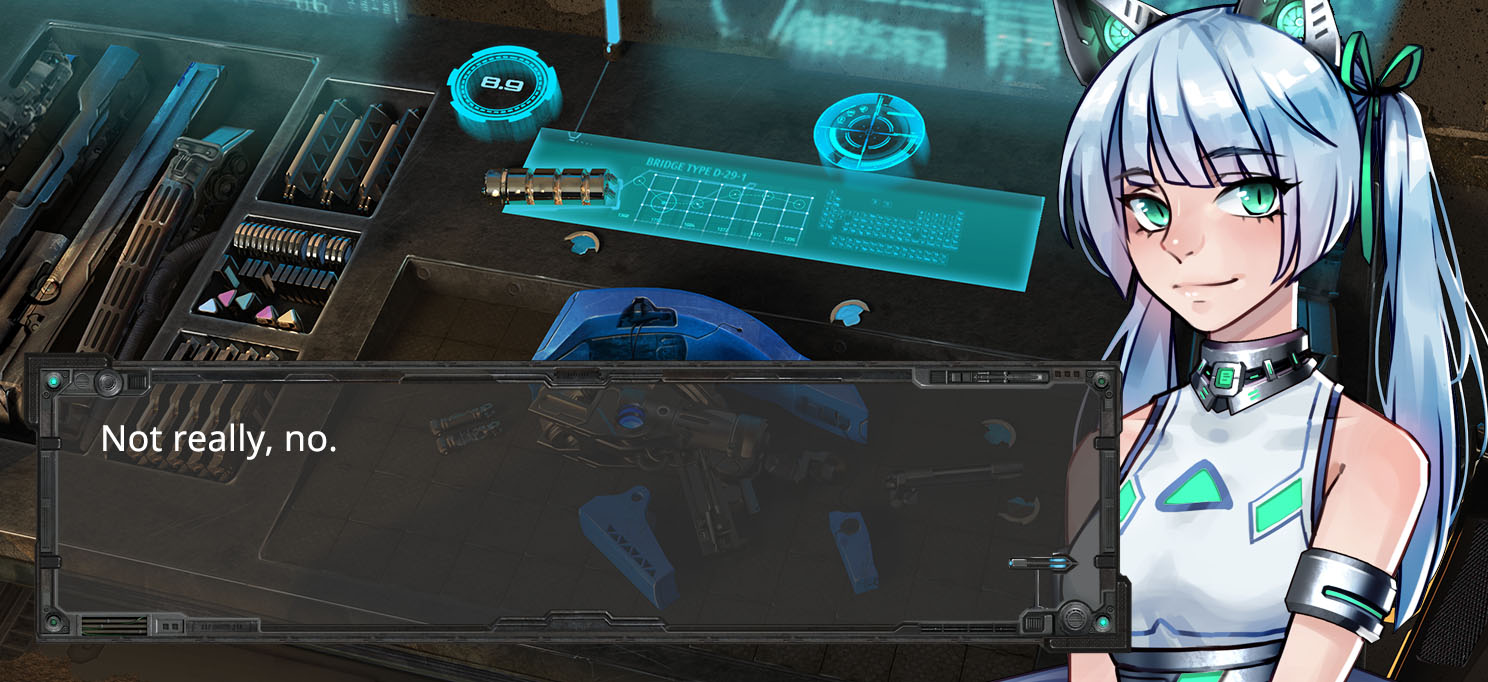 ...but he's probably better off relying on you.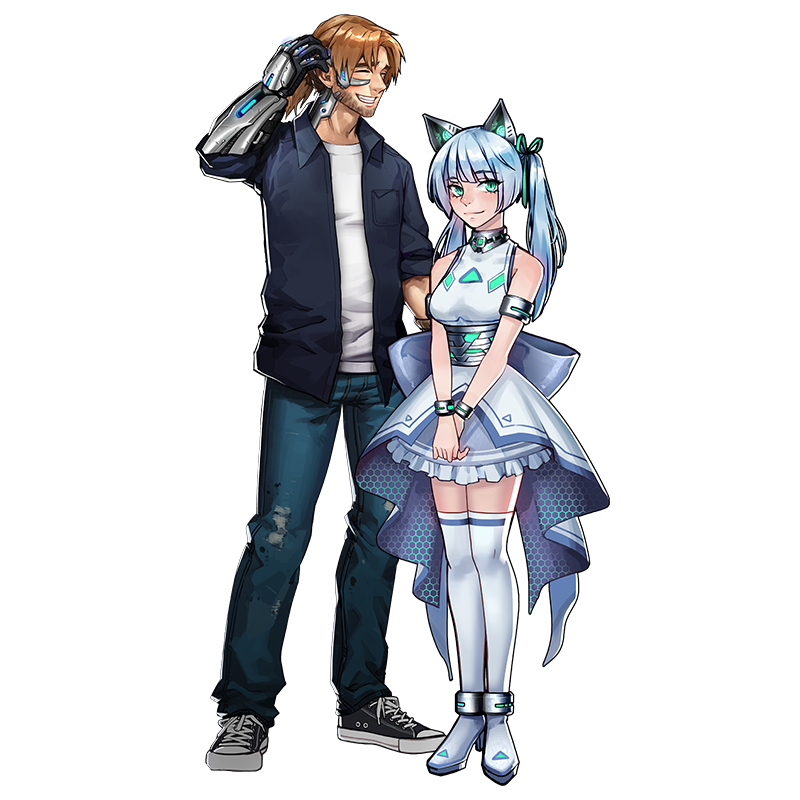 Nod and his personal AI assistant, Ollie
This demo isn't very long, but it has a beginning and an end, and it gives a good idea about how Minotaur looks and plays like.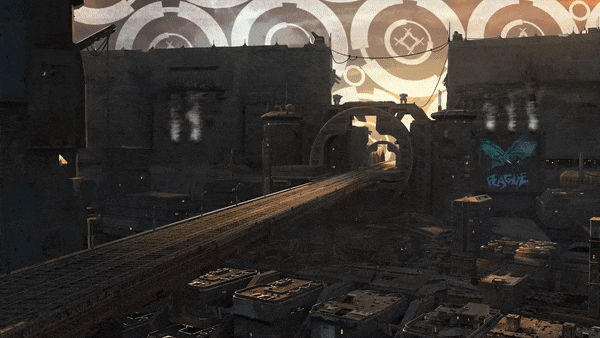 There's also some extra stuff waiting to be found...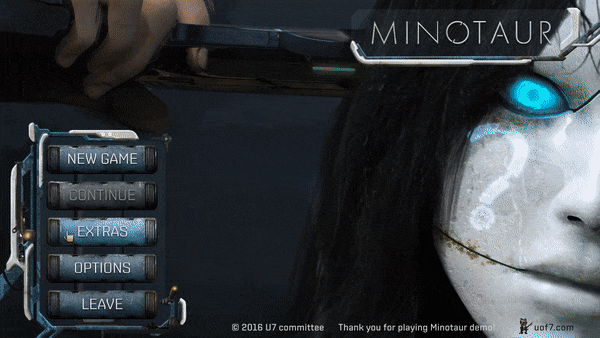 And we included our new music player (simple, but fancy), as well as three OST tracks, one of which requires to be unlocked.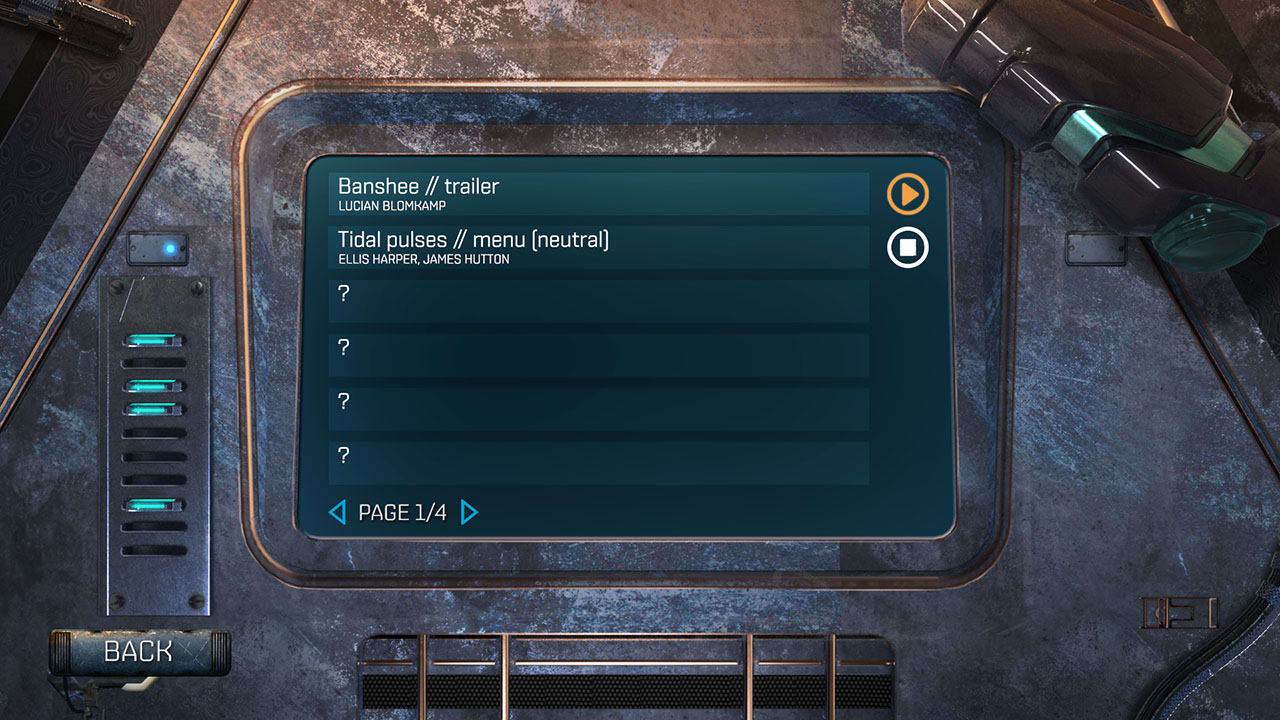 We'll be adding new gameplay mechanics and updating demo as we go, so if you liked it already, stay with us for more. Either way, we hope you will share your thoughts and experience with us: we would very much appreciate your feedback, which helps us make Minotaur better.
And just in case you missed that button above (or wasn't convinced at the time)...
Hoping to see you in Royce apartments soon,
Minotaur dev team