We're finally ready to show off our newest level for Siege of Inaolia, the Bleeding Peaks a.k.a. the plains arena is still very WIP material so don't take this early screenshot as an indication of the final product however feel free to take it as a teaser for more awesome things to come.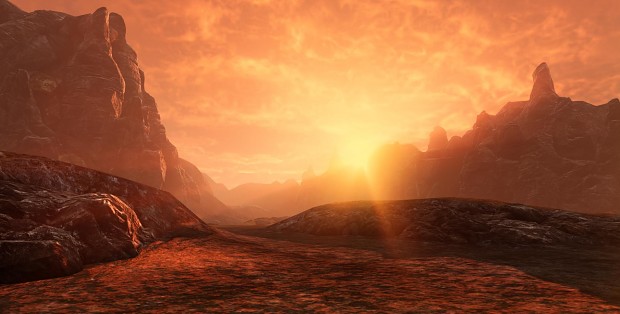 That level is currently being worked on by Branden Finch-Cluff along with him Belmin Kozlić has also joined us at Riftwalker Ltd. and both of them are going to be working on new levels for us, something that we understand we've been lagging behind on and now hope to catch up on.
Furniture!
Joost has also created a new Table and Stool(hehe, stool) and well ... what else can I say ... have a look at them below!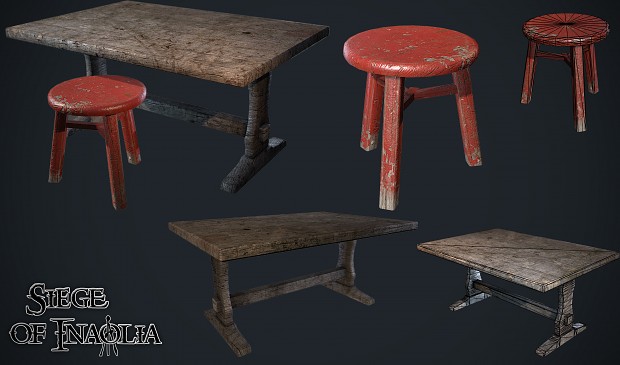 Yes! We've managed to make our first wallpaper so for those of you wanting something to slap on your desktop to show support for Siege of Inaolia you can grab the wallpapers by clicking Here.
Also be sure to comment on the download for any sizes you may want that aren't there and we'll be sure to get em up!
Do Track us on IndieDB for the latest updates, you can also Subscribe to us on YouTube, Like us on Facebook, be sure to check out our Official Website and Follow us on Twitter.
Also be sure to grab Alpha 2 if you've not tried it out yet and remember that it makes a huge difference to us knowing that we've got fans out there rooting for us so be sure to tell your friends about us, don't be afraid to leave a comment below just for the heck of it, thanks for your time!