Hey guys,
Over the past few days a lot of work has been done on Middle of Nowhere and there has been some huge changes that we think you are all going to like.
Middle of Nowhere is no longer set in darkness but rather a foggy mid-day setting, here´s a picture to illustrate the before and after.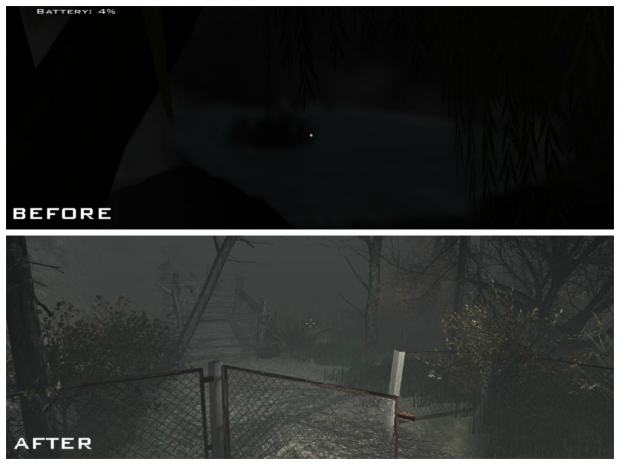 More pictures and updates showing the changes coming over the next few days!
- Aaron