This development video showcases a melee encounter between the protagonist of Vigilantes, and a paramilitary survivalist. Melee combat has received a lot of attention in Vigilantes. It's an area tends to be under-developed in turn based RPGs, for the most part consisting of an attack or two, a hit and a dodge animation, often with little consideration for attack timing. This video shows some of the attack, evade, and hit combinations in the game.
This screengrab shows some of the progress on the combat UI. Although it's likely to change as the game develops, most of the placeholders have now been replaced by professionally made images.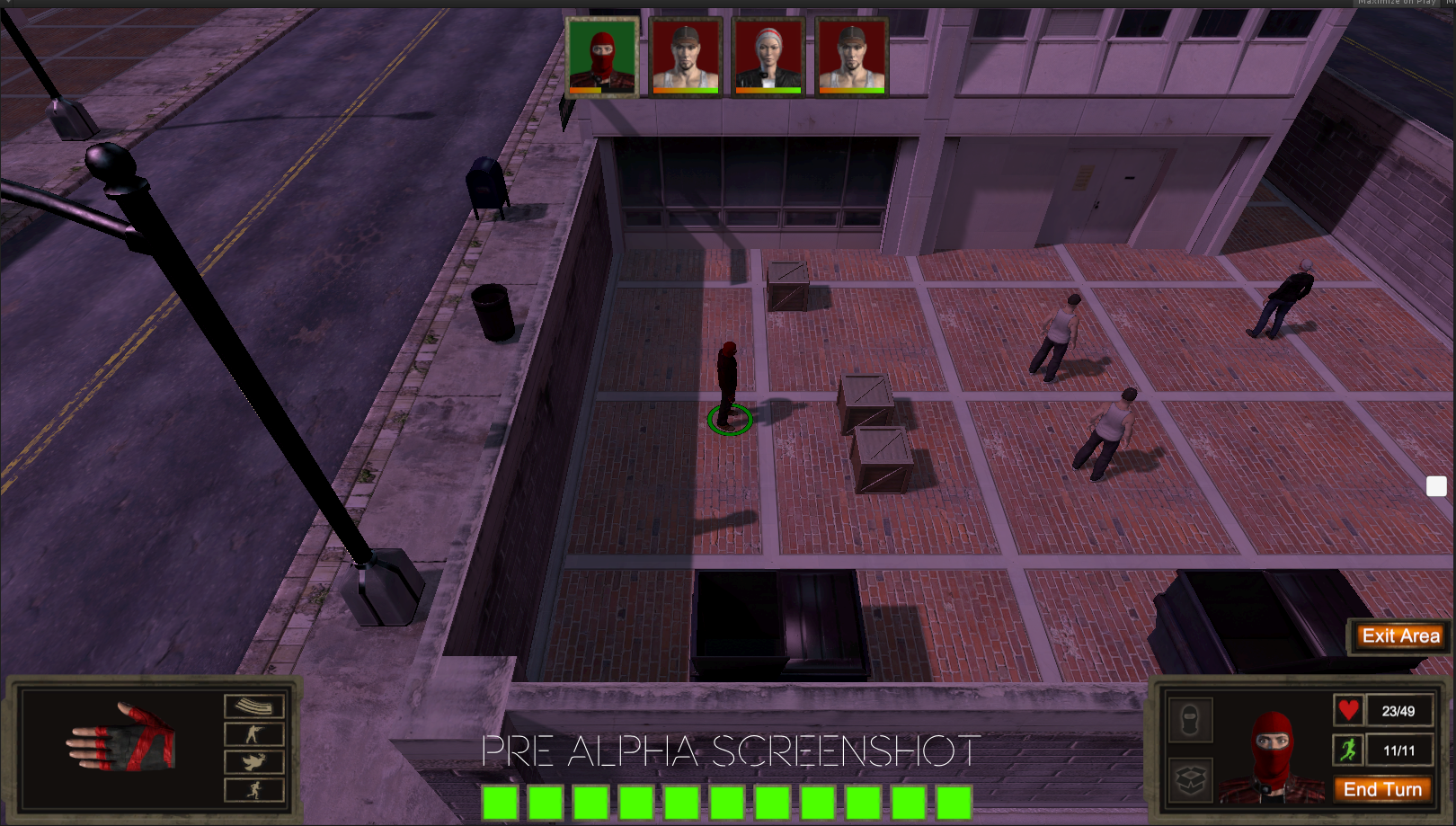 If you would like to share any observations or suggestions on the combat UI, or the melee combat video, please leave a comment, and we can have a chat!
Vigilantes is an exciting new turn based RPG, currently being developed by Timeslip Softworks.