Hey there!
We've some exciting screenshots to show and we're really happy to finally show some in-game content (even if it may change a good bit over time).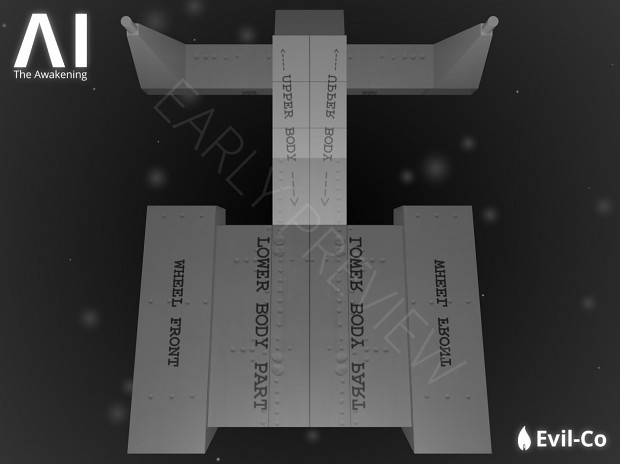 This is a preview of the Secbot texture. The Secbot is a pretty basic enemy which will occur pretty often in the game (especially at the beginning). It's a pretty powerful enemy which has a pretty good protection against bullets.
This is the first design draft which is aimed to be more rough and industrial looking (we used airplane platings for it's base texture).

But keep in mind: It's still a pretty rough design which is missing many details (such as bumpmaps and corrected reflections).
Additionally we really appreciate feedback on our dev contents.