Meet the Team: Visuals
This is a new series where we'll be introducing you to the Epoch Games team. This week we'll be meeting three member of our art department.

Firstly, we'd like to introduce the Althas community to one of the Team Leaders for Epoch Games, Dan Lenartowicz:
"Good evening all!
First off, I would just like to say what a pleasure it's been working with such a great team and community over the past 6 months. I look forward to working with everyone of you in the coming years, and with any new talent who join us in the future.
Althas has been a very interesting project for me, not only to manage, but as an entirely new concept which has never truly been attempted on this scale by a company the size of Epoch Games.
Both in terms of Art direction, and gameplay we are setting out to compete with the big names of today's gaming industry and we hope we can, at the very least, match them.
Thanks for sticking with us, see you all on the other side!"


"Dauphin" concept to model. Original design by Tim Hardeman, model by Grayson Powers.
Next you'll get to hear from one of our concept artists, Chester Carr:
"With the talented team responsible for it, The Lays of Althas is looking to be very promising indeed. Everyone on board is approaching the project in a very professional manner, and It's great to be able to watch this world develop. Recently I've been providing a lot of concepts for the various troops and factions, which have all been a lot of fun to design, and I'm looking forward to seeing them progress into their final forms which you will eventually be able to see in the game."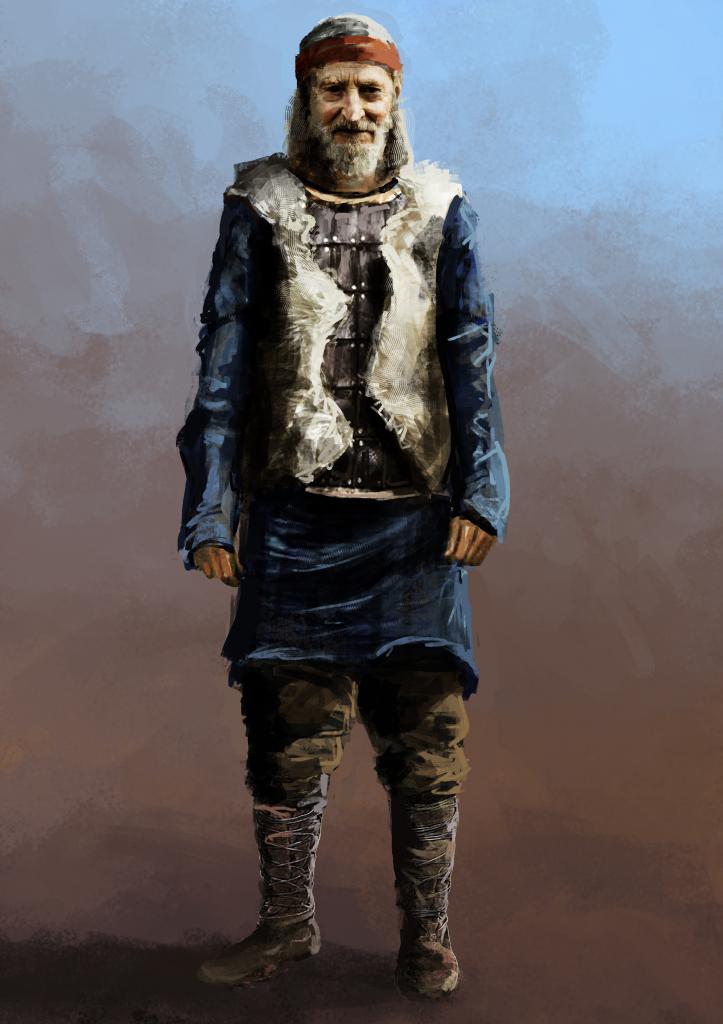 "Scúrende Veteran" by Chester Carr
Last, but most certainly not least: BGS, the Modeling Team Leader, and long time MERP developer:
"Cower, brief mortals!
As Epoch Games' lead modeller my task is to ensure that The Lays of Althas: Sundered Order will achieve outstanding graphics and thus I strive to enforce a high quality standard for our work. Right now I'm working on the Thenodrim architecture, for which I created a vast amount of modular pieces. Furthermore I am working together with MEB to get our own characters working, which will also include detailed clothing and hair simulation.
I hope you'll enjoy our next few updates!"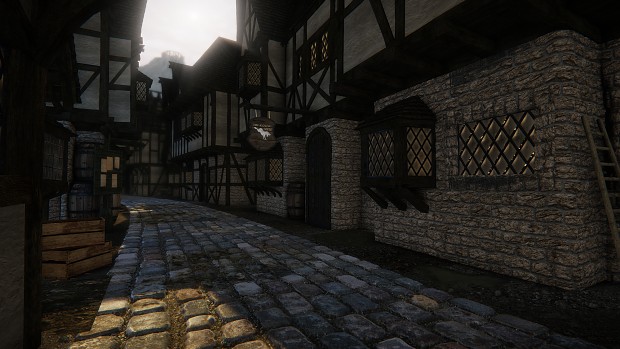 Architecture by BGS, level design by MEB
Over the course of the next few days we will be unveiling our new Blog site, and hopefully something special for right here on IndieBD. We will likely be picking up on news and updates for the coming months, so stay tuned.
And so, with this update, we look back over a productive 2013 and raise our glasses for an eventful 2014. Happy new year to all!
- Epoch Games Team