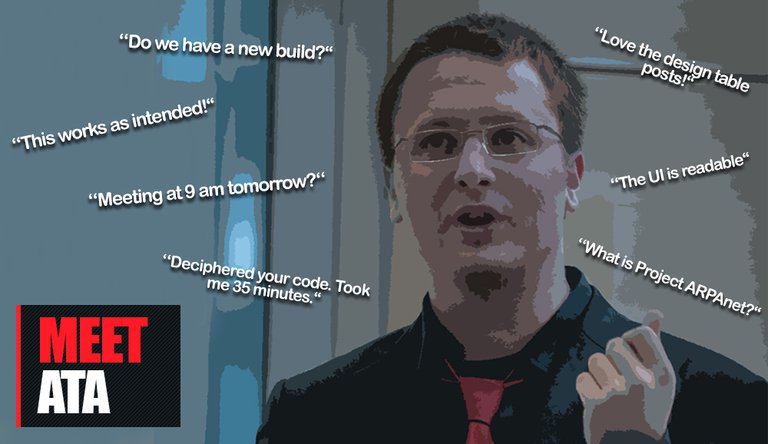 My roles in the company are Public Relations Specialist and QA Software Analyst. My responsibilities on the project include working with our talented QA lead Davide and cooperating with our awesome Community Manager Gabriel. My go-to hobbies are gaming, cycling, and travelling. Some of my other areas of interest are military technology, history, politics, and economics.
Beside being a student and developer, I help manage the Magna Carta NGO which focuses on EU projects as the Vice President. Additionally, I also work as a local chapter leader of Creative Coffee in Ankara organizing monthly events with speakers and bring creative and entrepreneurial people together.
We as developers love working on a concept of a game and materializing it from simple ideas to an actual piece of software. Ultimately our goal is to engage the player in an experience that we think they will love.
There are many factors that come in to play that can hinder the user experience. The first is encountered at the game design stage. When games are developed in isolation one of the most common issues is the fact that there is no player feedback to assist in the development direction of the game. Understandably iteration in this case is critical to the success of the project and the experience of the player.
The game design must be looked over and over as much as possible and include constructive criticism. This helps to break the isolation and give another view on the issues a game faces or can face. The second important factor that can hinder the user experience is stability and optimization. Game development should therefore encompass enough time for a polishing process before the game reaches the hands of the player.
This is exactly where Play Testers come in to play. See what I did there? Play testers are right in between the realm of a QA tester and a PR person. Great attention to detail is needed to successfully complete the QA part of the job which is the more day to day bug reporting and bug fixing process. While on the other hand you must have great empathy to see the product from an end user experience. For example, once the user interface developers work on the UI a play tester can see if it is readable and easy enough to understand. When the core gameplay is implemented, a play tester can see if the game is easy to get into or hard to master. As you can see, the secondary task of the play tester is way more complicated than expected.
Putting yourself in to the shoes of a first time player is not as easy as one might think especially when you can be in a project for months or even years. Additionally, the play tester can also handle PR and Community relations very well and is more likely to answer questions about game mechanics in detail because of how much he focuses on the end user experience. I hope this has given the reader an insight of how critical play testing and the stability of a game is for a game project.
Thank you for your time. This concludes today's version of the Design Table. If you would like to send in a question or write us feedback on today's session, you can either do it via Twitter, Facebook or email and we will possibly make them part of the next series!