Notice: Some of the visuals are just temporary "programmer art" which will be replaced in future versions. Right now the focus is on a robust gameplay.
Trailer
The first trailer made a few weeks ago, showcasing a little gameplay and the environment.
MedievalZ has a day/night cycle and a weather system which is fully networked. A sunny day can change quickly into a dangerous fog, which obscures most vision. A rainstorm might surprise the player outside with no shelter nearby.
When you read "zombie hordes numbering in the thousands" you probably thought I was exaggerating. I wasn't. The following image shows the server debug view when I did hardcore stress tests.
In this image are 10.000 zombies all roaming around, looking for targets. For practical reasons the number will most likely be lower in-game, however server owners will have full control over how many zombies they want to spawn. Wanna spawn all 10K? go ahead. Want to just spawn 100, but make them super strong and fast? It's up to you. The server will be fully customizable.
The inventory system allows to carry various items, tool and weapons on your character. It lists everything in a sortable list which will include some more detail information in the future.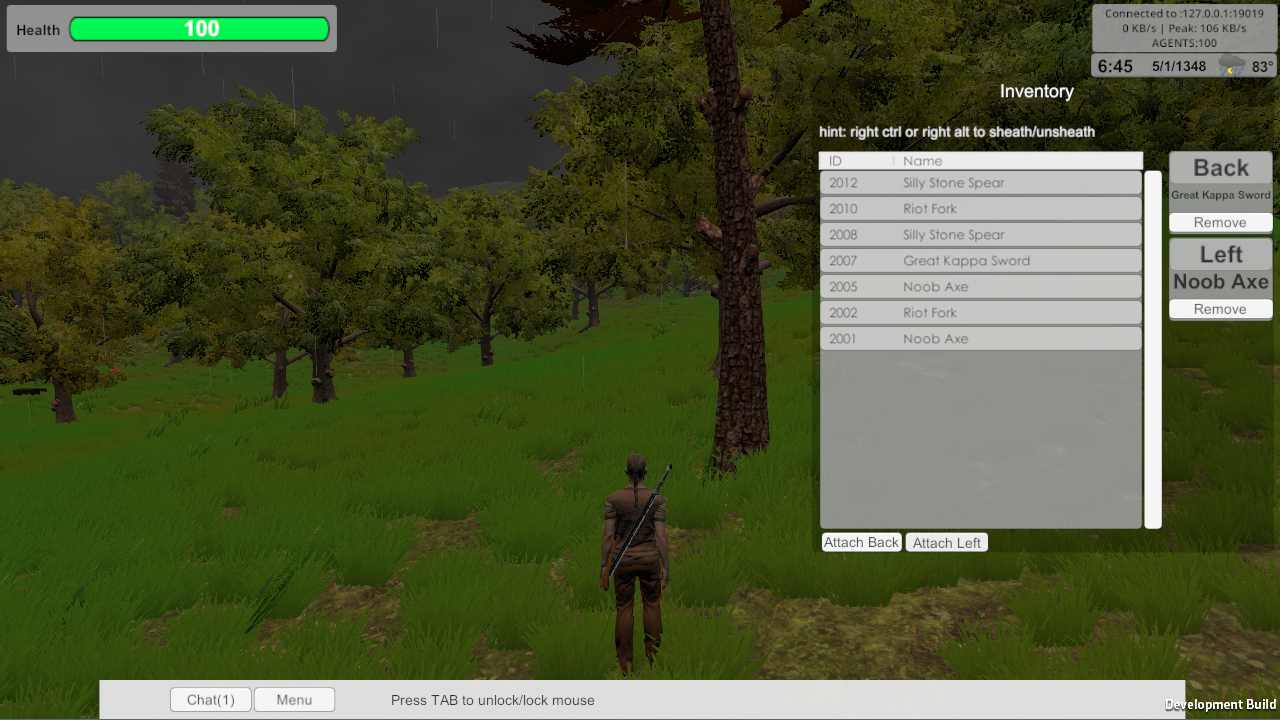 Weapon can be attached to either the back or the left hip to quickly draw them in combat.
Looting allows to scavenge for useful items in the world of MedievalZ. Nearby Loot containers are automatically displayed if the inventory is open.
The following images show the looting of a simple wooden box in a multiplayer test.
So why call it MedievalZ? As I've expected, some have raised concerns about calling it "another Z game". But you probably knew exactly what the game is about, just by reading the name, right? So in my humble opinion the name of the game doesn't have to be something fancy like "The Undead Menace of the Bubonic Plague". Therefore MedievalZ is a perfect fit for it.
Greenlight Concepts
Make sure to stop by the Greenlight Concepts page and follow if you are interested in the project.