August Update
Welcome to the August update of MedievalZ. This is the state of the game as of August 2016. This Devblog describes the diffrent zombie types, shows the new campsite which can be looted in-game and introduces so basic palisade building. It also shows some primitive and more advanced weapons.
Zombie types
Zombies are randomly generated with all their stats such as appereance, speed, behaviour etc. Below you can see the diffrences of a few zombies.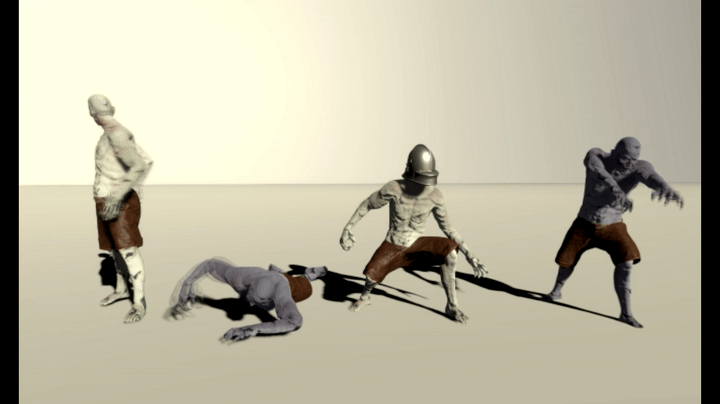 Campsites
There are now Campsites in-game which are randomly generated and contain diffrent types of loot. They despawn after beeing looted and respawn in a random location after some time. Next to the campsite there is also the basic storage box which is also randomly generated but contains less loot.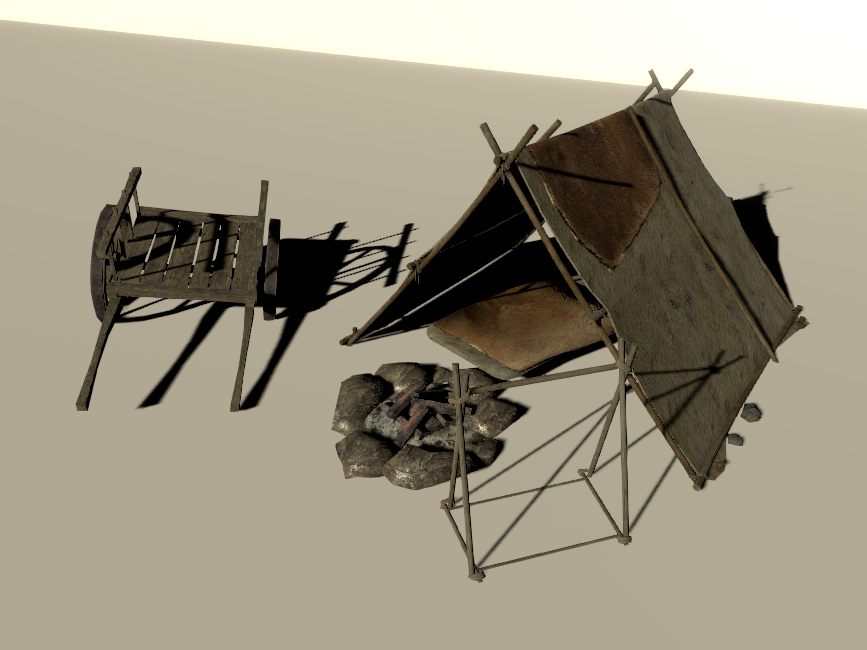 The same campsite in-game: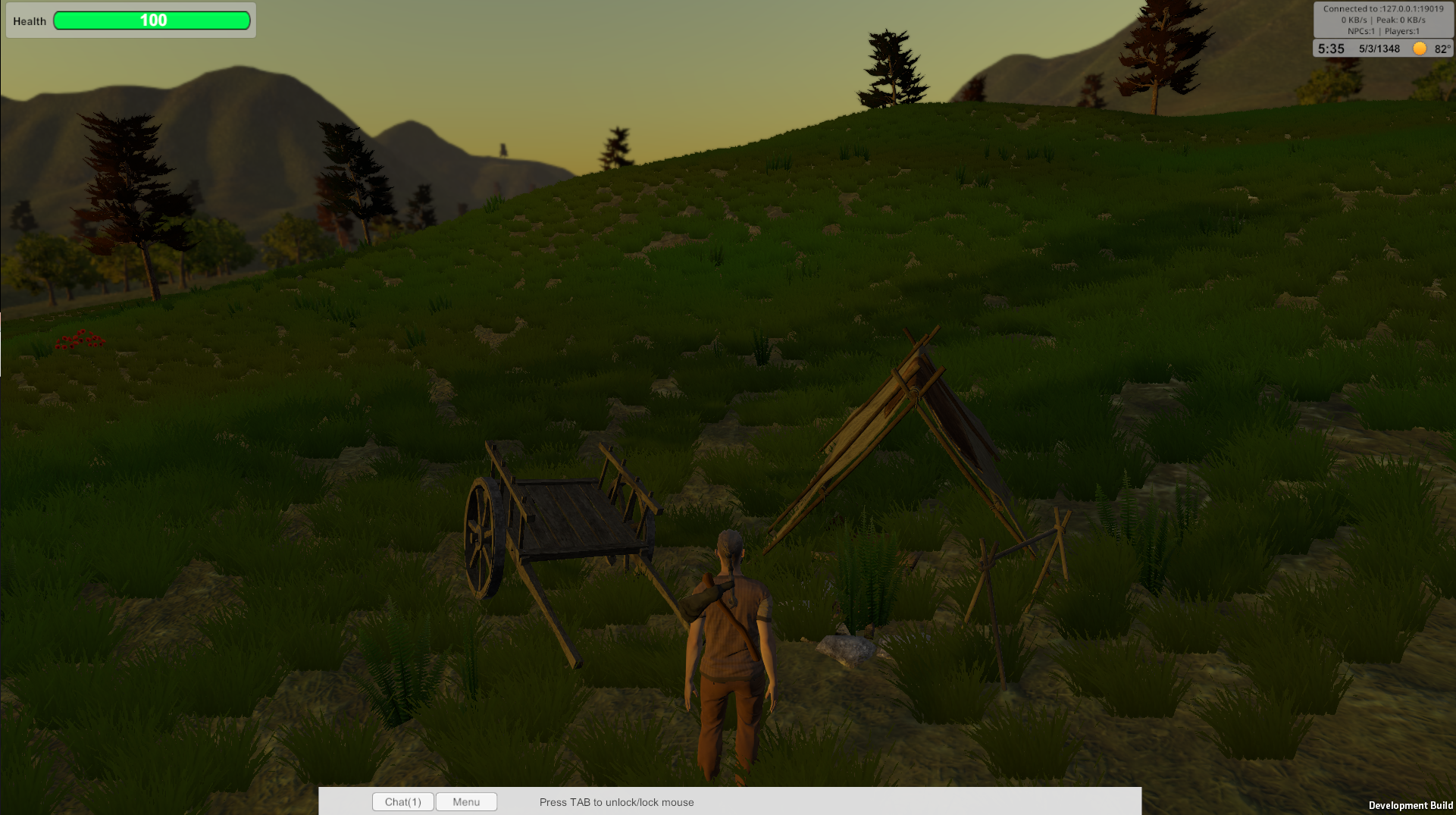 Base Building
Work on base building has started, there will be fully modular building system in game at some point.
The following gif shows some basic defensive palisade construction.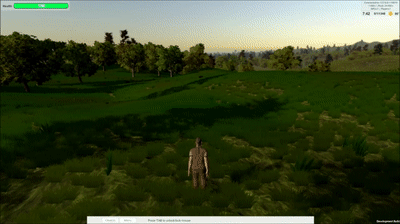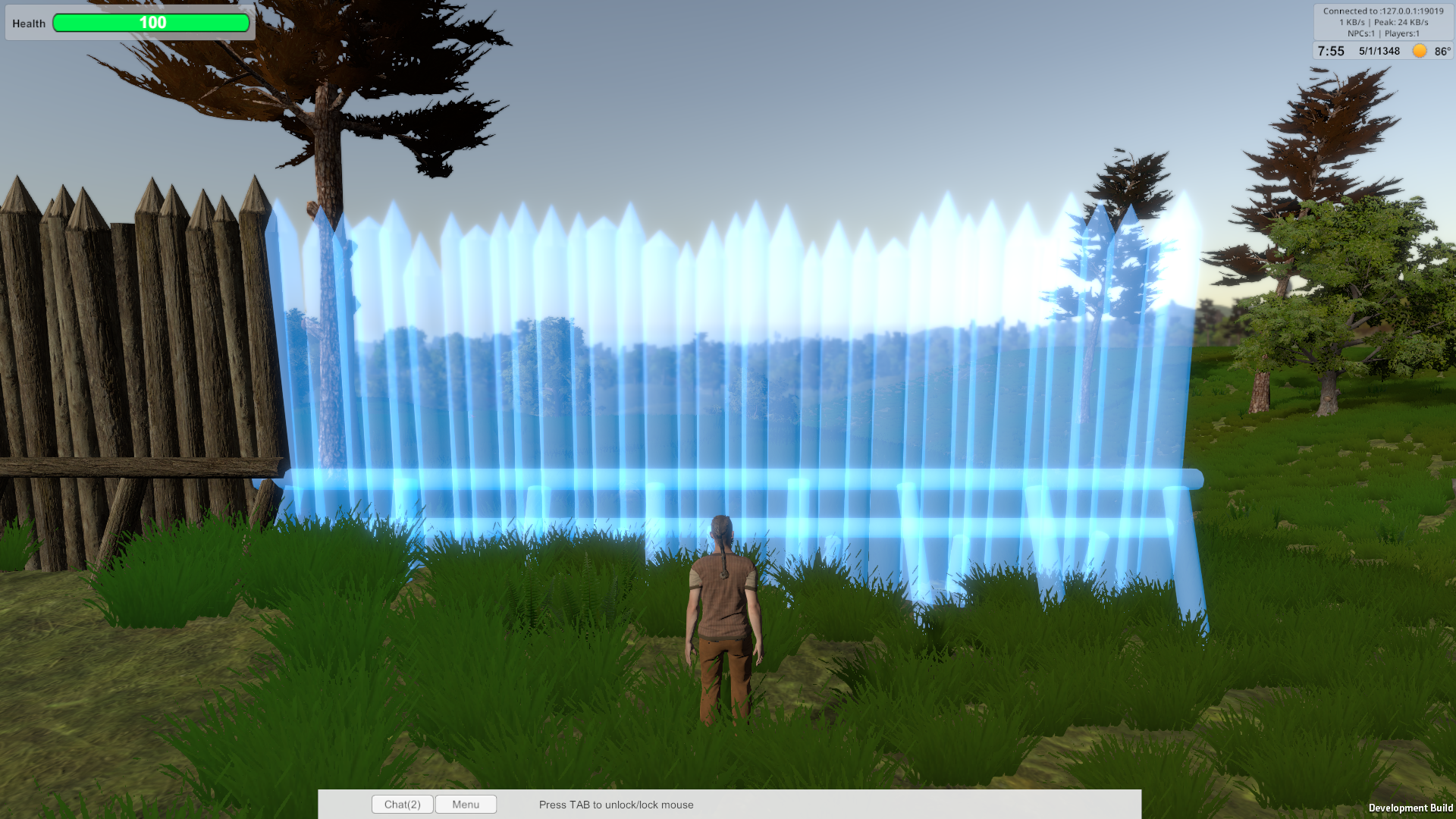 Weapons
There are various weapons in-game, here is a preview of the weapons so far:
Some primitive weapons, which are cheap to make, but not very effective.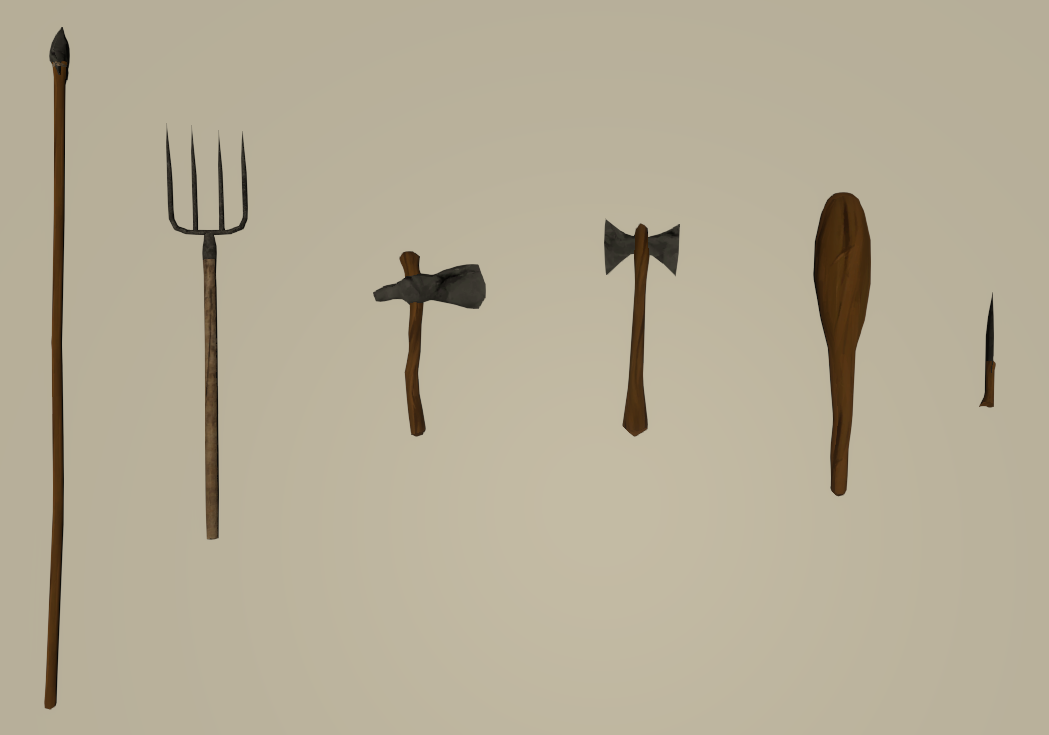 High quality sword and battle axe, expensive to make, but deal a great amount of damage:


View from the Mountain peak
You can see how big the world is from the top of the highest mountain.