Hello there people! We've received a lot of visitors lately and we appreciate your time to view us! As always, please do leave comments when you have time, as that will help us a lot
Now for the meaty part. This article was meant to be posted a few days before, but we hadn't the time to do so. So here are the new materials.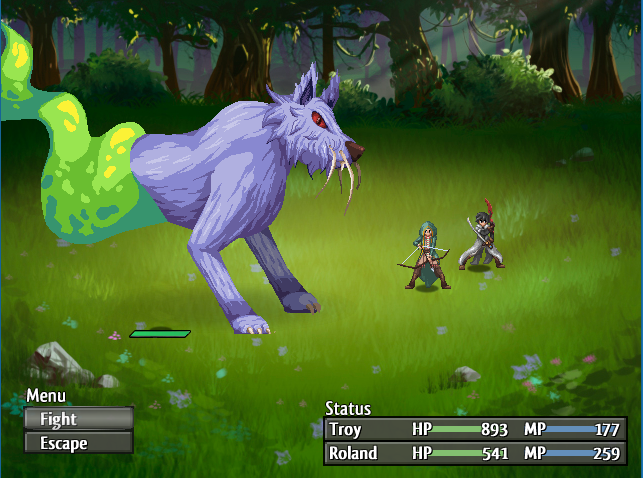 Here is the new super boss I mentioned before, now you can challenge it. It could one shot you, but you gotta have patience, and a little bit of thinking.
The boss, as some of you may know, is the Gueltaples, a ether beast that roams the planes of the dead. It now challenges you after you beat the demo.
Also, here's our mini montage of our game, its just a short video, but I feel that we need to include this for people who don't like waiting too long. Short Video
Aside from that, let's include the sprites for the characters.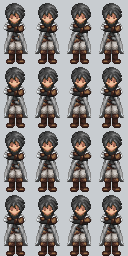 Here's troy thinking. Yes, thinking an awful lot!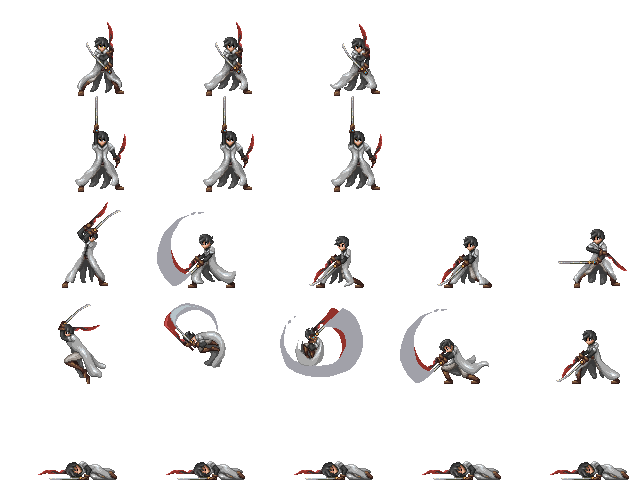 As you can see, this is the battler sprite for our dear Troy. We decided to show you this so you know the process. We recently had to revamp the battler for smoother animations, but that comes later.

A lot of sprites, the works never end! But perhaps that's the joys of rpg making. Anyways, we just revamped these sprites and made it look a tad bit better.
Anyway, the newest prototype is also out, so be sure to give it a go!
I think that concludes our little article today!
We wish you the best!
Sincerely.
D.W