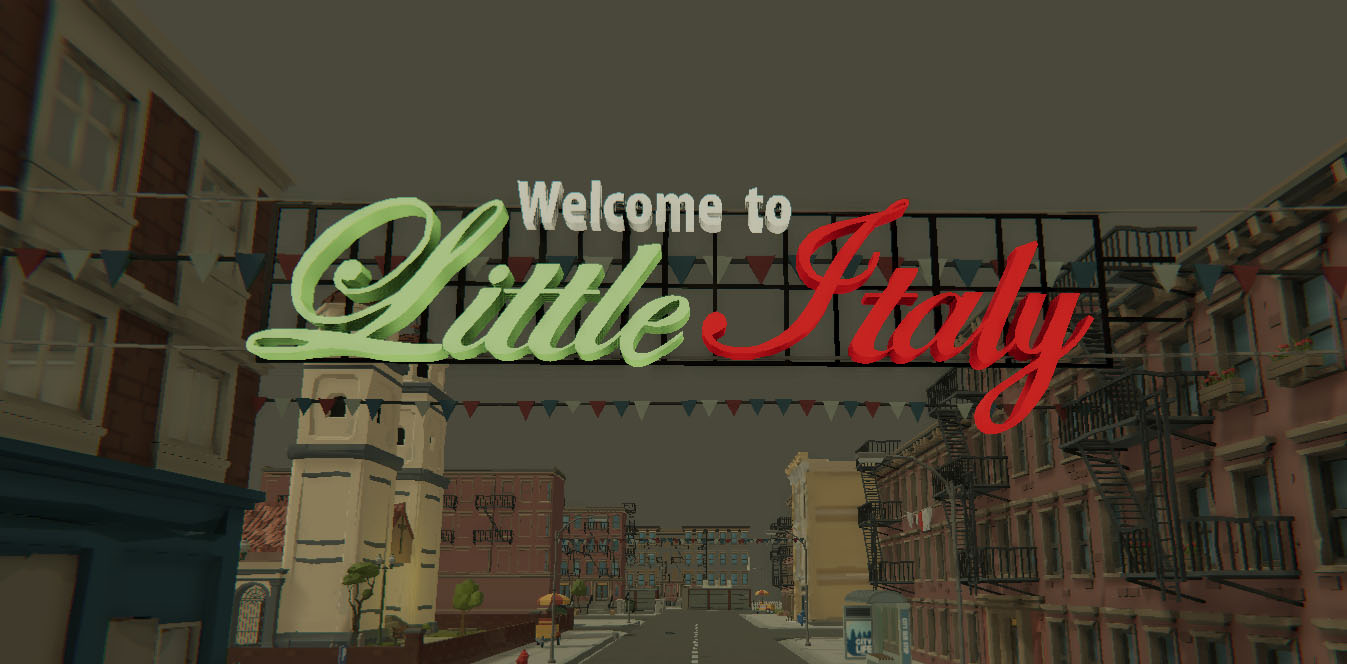 Good day to you all! First of all, I hope you are all staying safe in the current circumstances that we are all in. It's been a very busy few weeks for the Skull Crackers Entertainment team we have used the lockdown as an excuse to be extremely productive. A lot of areas of the project have had a lot of man-hours injected into it to them to further develop and fix a lot of major bugs that we have been facing. In this development blog, we will be talking about the programming, mapping, empire panel and further up and coming features.
You can now also find us on DISCORD : Discord.gg
It's a very active community where you have the chance to talk to the developers directly and have your say in what you would like to see on the server!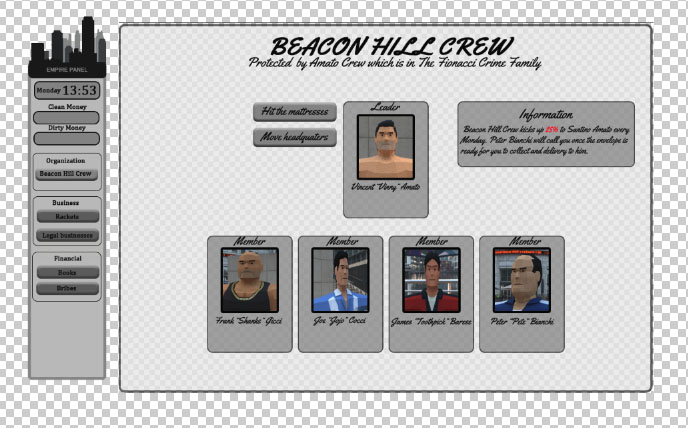 EMPIRE PANEL SYSTEM
We can finally announce the feature that we have been developing and it has now left the planning stages and it's resting on the table of the programming team! This is the prototype feature that will be implemented in This Thing of Ours.
The feature will be like your personal assistant as no life of any wiseguy is easy! From the Empire panel, you will be able to control your crew and your empire. Let us explain some of its functions:
Organization section: Without your crew you're nothing! So from here, you will be able to control some aspects of your crew, as an example, your main hub of operations will get compromised at some point so you will be able to pack up your operation and get it moved to a new location like a strip club that you own so you can continue peddling crime from that location. You will also be able to hit the mattresses at the time when there is a war going on so that your money doesn't have to suffer!
Business: From here you will be able to see which rackets and legal businesses belong to your empire and control some aspects of it like security, upgrades and financial aspects.
Financial: Financial section speaks for itself, it's finances. Through the books, you will be able to break down all your businesses legal and illegal, you will have a full breakdown of each business to see if it makes you money and if it doesn't head down there and break some heads to get your money! Bribes will be an interesting aspect to the game as you will proceed through the game you will meet interesting people like cops or harbor masters and as you know everyone has a price! You will be able to bribe them on a weekly basis and use them as leverage to get what you want, may it be by bringing drugs through the port and getting the heat off your back!
It's obviously still at the testing stages and this isn't the final look! trust us this feature will be amazing!
Programing
Programming team, as usual, pulling out some amazing features for the game, its an amazing feeling testing the game and seeing the map come to life each time. We have made a number of changes to the script to make it and feel as alive as possible adding those little features that will make a difference to the way the game mechanics work.
Some of the following features have now been implemented to the game:
Traffic system - There is only a certain amount of times that you can laugh at the AI system crashing into each other or making stupid decisions down the one-way street before you want to launch your PC out of the window... But we are there! They stop at traffic lights and don't run you over! Still a little way off but we are almost there with a fully working traffic system!
Cloth physics - Realistic looking cloths for tables and entranceways have added an extra touch of realism to restaurants and outside tabled areas that react to wind changes.
Windshield wipers on vehicles come on when it rains is an amazing addition to the vehicle system.
The pedestrians system - There are now people wondering around the map!
Clothing system - We spoke about this feature on our previous blog but it's now fully implemented and we should be releasing a video to show off the feature in its full glory!
Mapping
After a series of meetings with the team, we have made an executive decision to make all-important interior fully enterable so there won't be no teleporting option when wanting to enter the interior.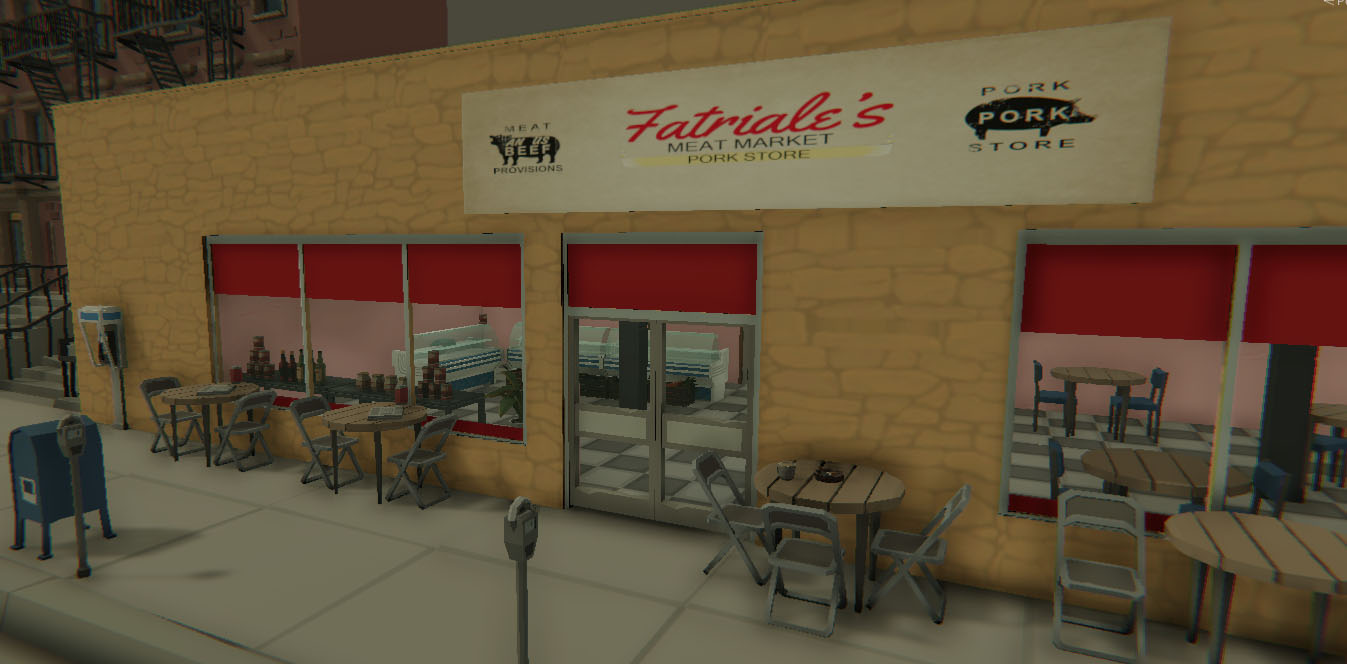 The mapping team has also been hard at work trying to get what we call "Island 1" completed with full detailing added as well! Which means full features can be implemented very soon! Island 1 consists of 3 large areas Little Italy, Ghetto, and Docks which will all be area named soon!
Here is a small preview of the ghetto area that we have fully designed and are extremely close to finishing.