Highlight Videos
For a quick overview of the current state of the game, here is our latest video:
Audio
The most substantial change has been moving our audio system over to OpenAL, which provides accurate 3D sound positioning and utilises ray-tracing to simulate the echo of sounds around corners and muffling sounds through walls. It is now much easier to pinpoint where sounds are coming from and how far away they are. This also means the game is one step closer to cross platform support with Linux and MacOS.
Ice Station
The newest map takes place in a Helix communication center, which has been established at the edge of the Soltrium galaxy. It currently supports the Salvage and Team Deathmatch game modes.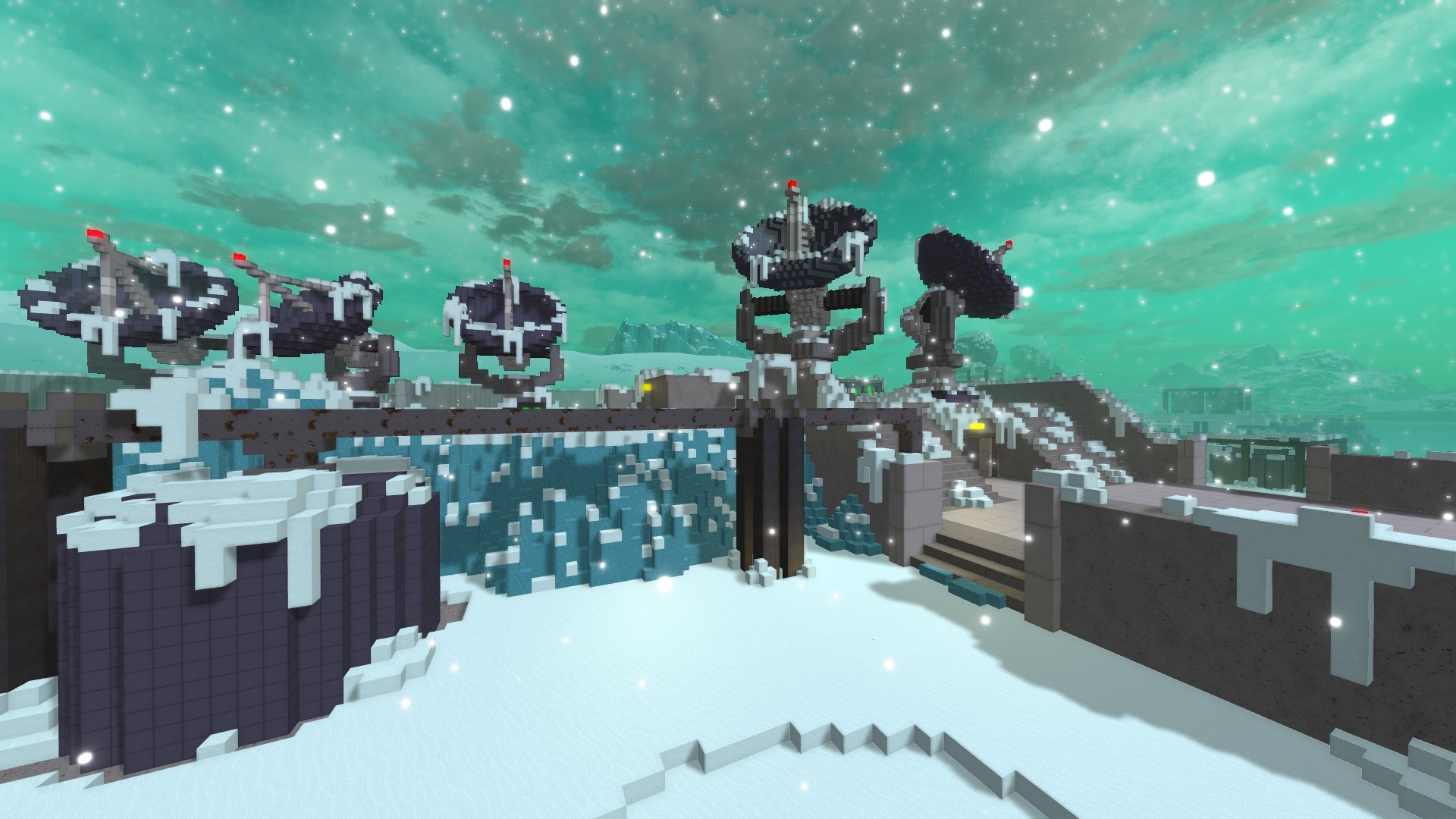 Map Balancing
Both Aegis Desert and Crashed Freighter maps have been refreshed to encourage fair play for both teams and better compatibility with the Salvage game mode.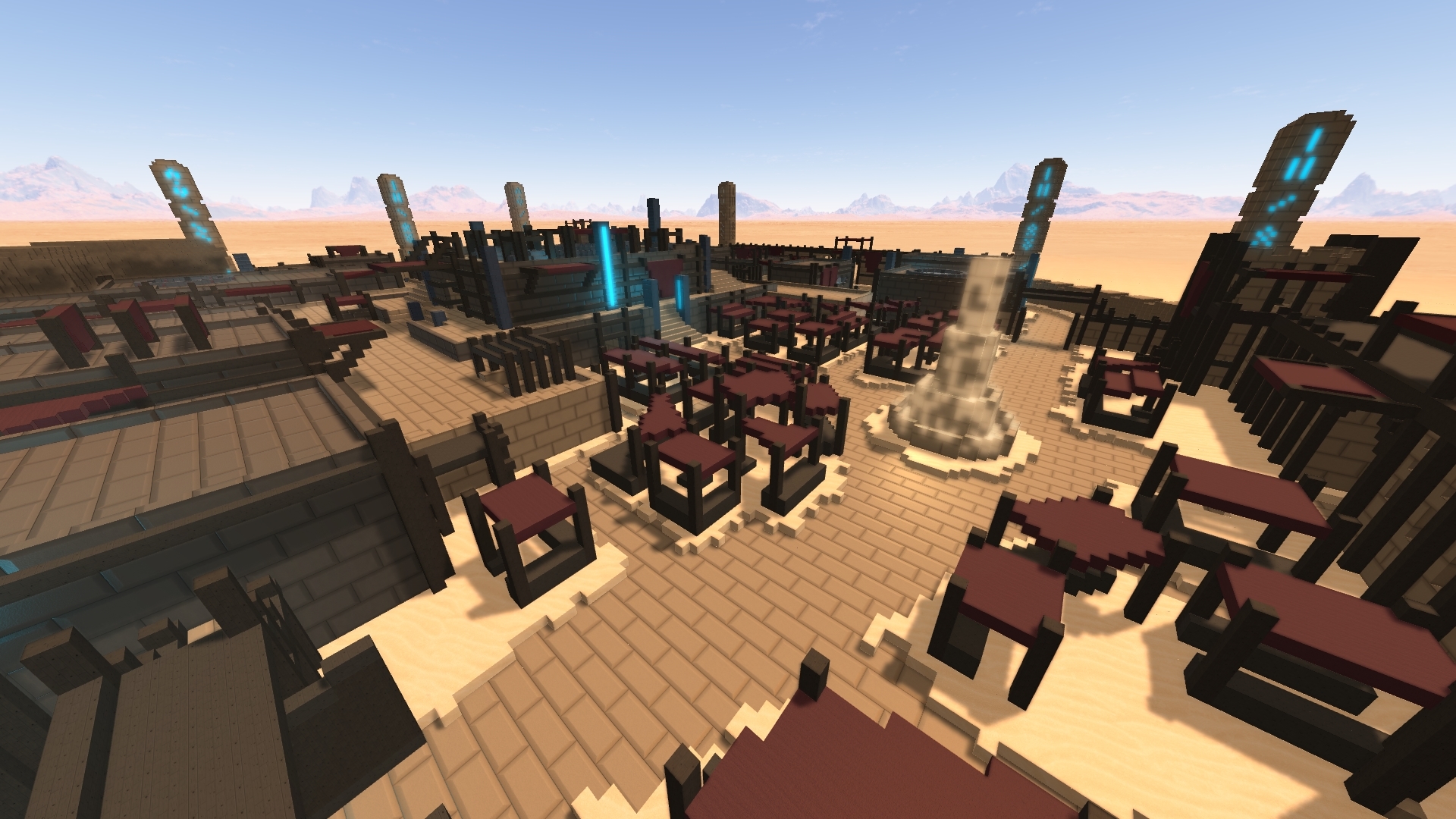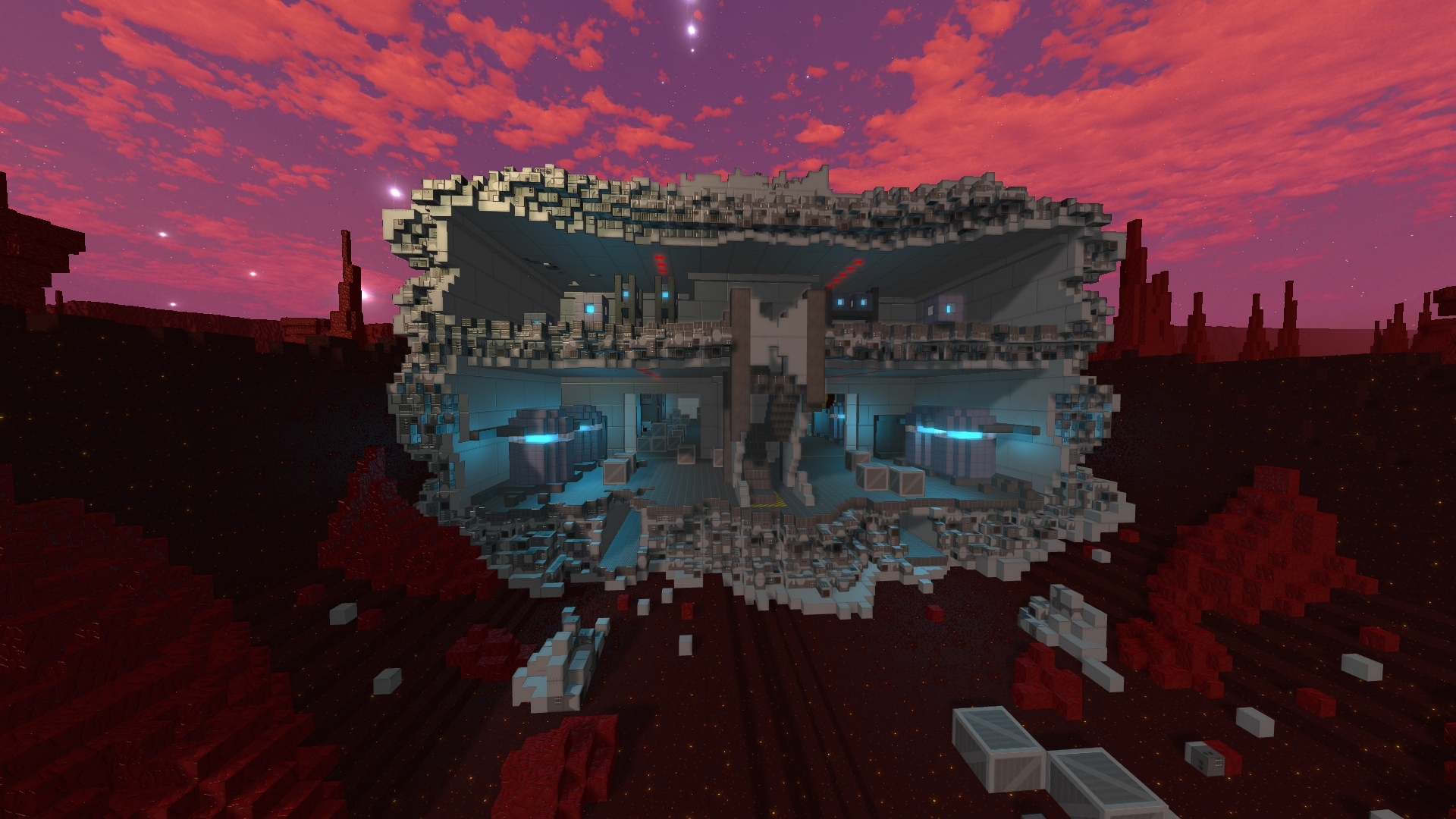 The Arena
The Arena is a new map which is designed for 3v3 battles in two new gamemodes: Static and Spire. There are no respawns and the objective is to win 5 rounds.

At the start of each Static round, all players are given the same randomised loadout, providing an even playing field.

At the start of each Spire round, 15 weapons spawn in increasingly higher tiers towards the center of the map, with the most powerful weapons at the top. Players must build structures to reach these weapons and eliminate the enemy players, whilst ensuring their structures are strong enough to withstand enemy attacks.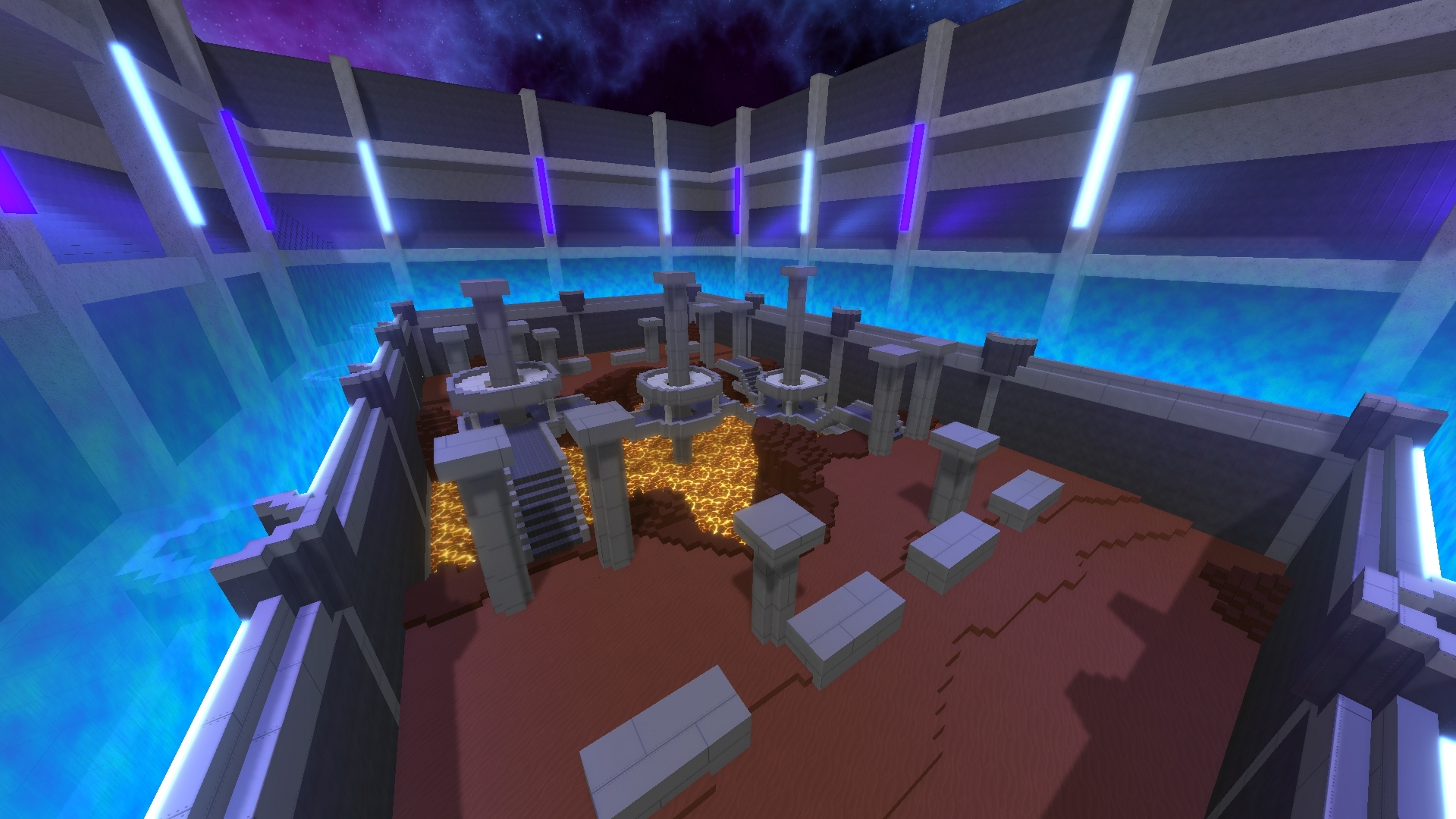 New game modes come with many hours of testing! Here are the highlights from our developer test matches:
Player Customisation
The gold / silver team colours have been removed as the player models were too easily identifiable in any environment, which reduced the viability of stealthy strategies. This has opened an opportunity for players to customise the colour and pattern of the camouflage equipped to their character.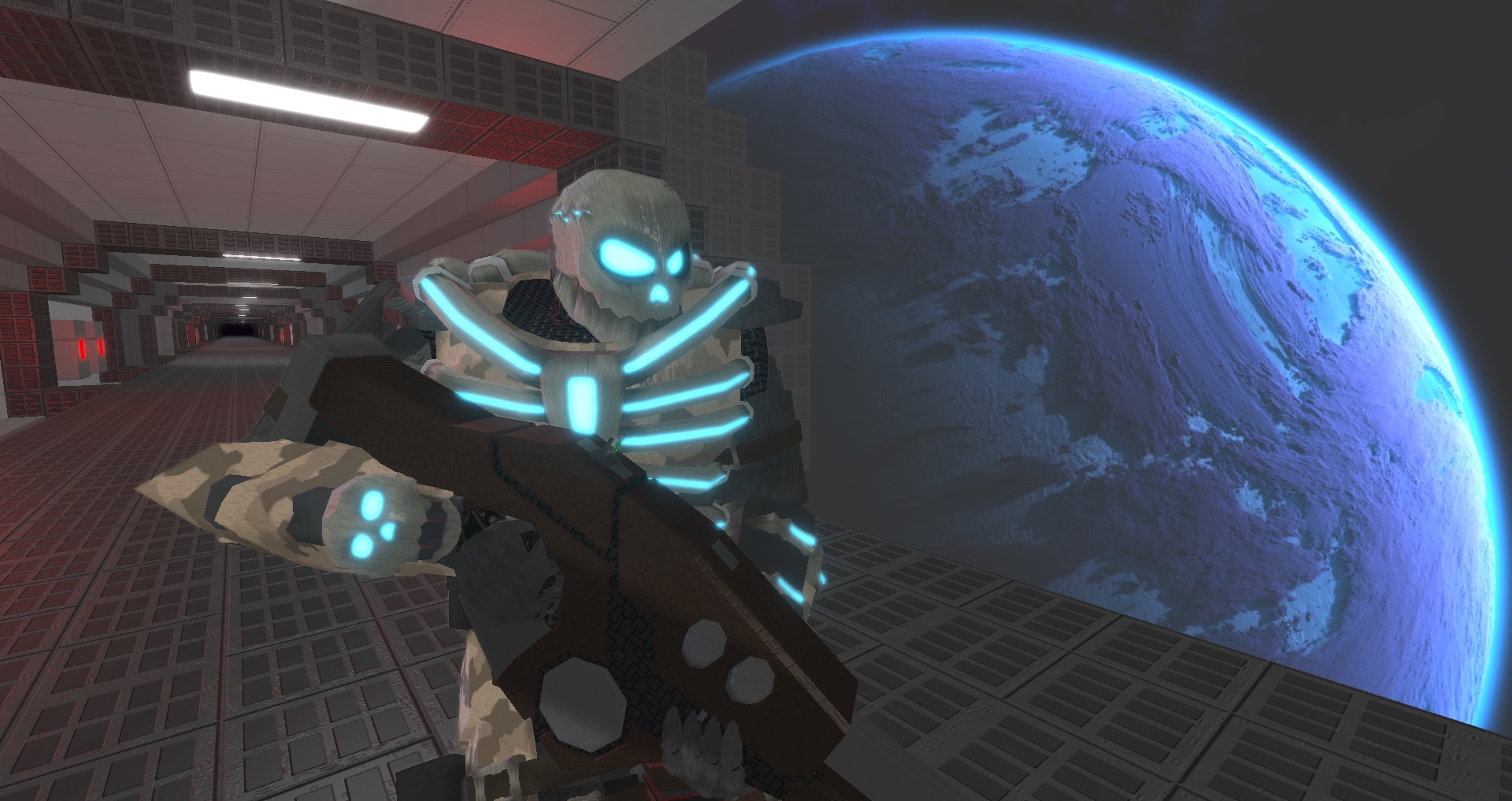 Enemies are identified by a red visor colour and outline whilst aiming at them, and friendlies are identified by a blue visor colour and outline.


Weather Systems
The Soltrium Temple map now experiences periodic rain and thunder for increased immersion. A short preview is available here: Twitter.com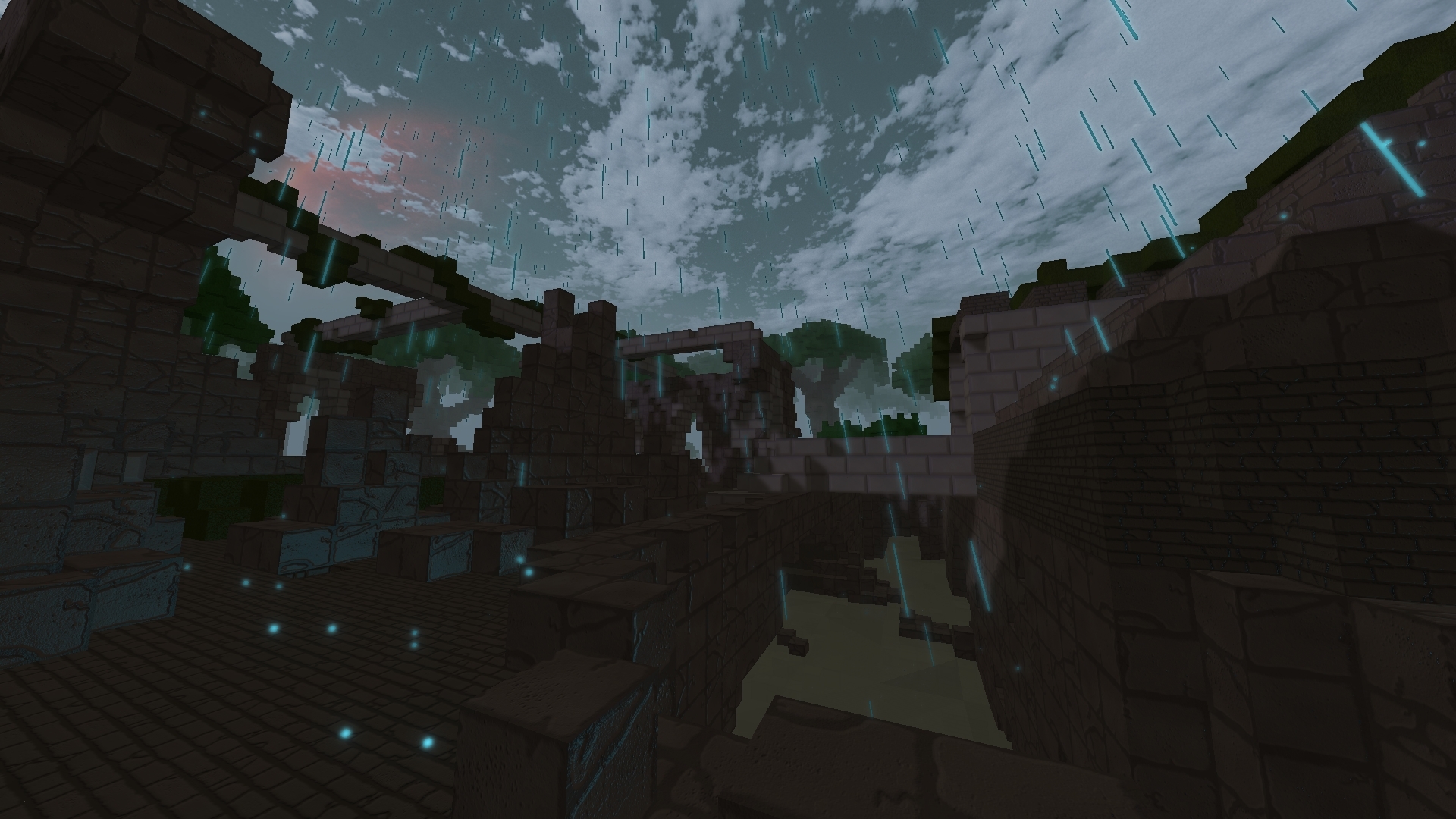 Crepuscular Rays, Ambient Lighting and Soft Shadows
A few months ago the game received a graphical overhaul, which improved the ambient lighting system and allows players to modify the quality of shadows for better performance. Crepuscular rays (god rays) were also added and the low-quality jagged shadow edges have been improved with a new soft shadow system.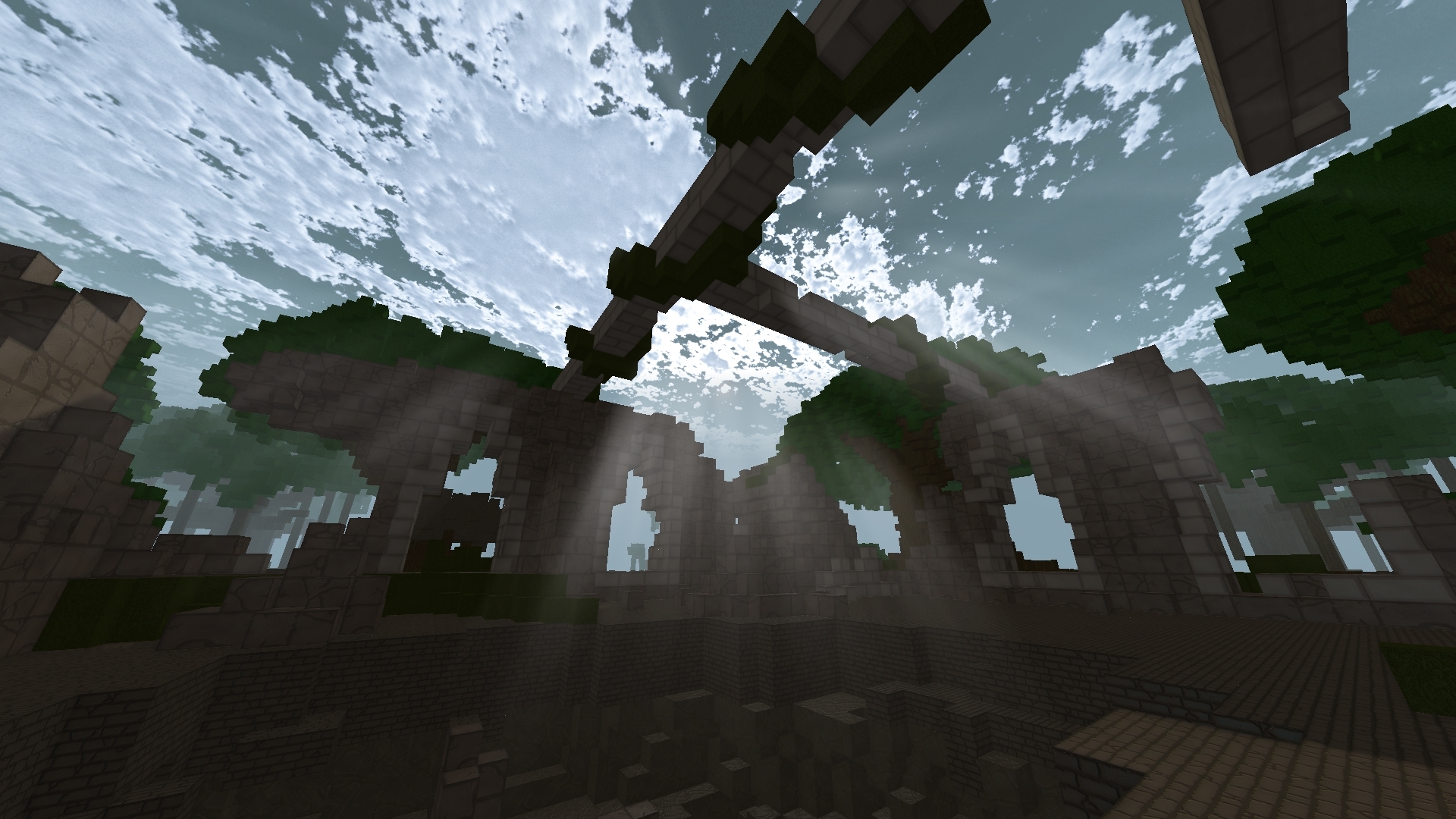 What's Next
In the coming weeks we will be reaching out to streamers, YouTubers and reviewers in an attempt to spread the word of the game. If you have any recommendations for people that will play the game, or would like to lend a helping hand, please let us know on our Discord Server.

We also share news and highlight videos from the game on our Twitter and Instagram accounts.
Behind the Scenes
If you would like to see what goes on behind the scenes as we are developing Sector's Edge, check out our blog here.

Thank you for reading, we are eager to get you all in game soon!