Hi!
We're back from holidays!
Sorry for not having written for so long. After Gamelab we made a sprint in order to polish the demo and after that we really needed some time off.
We're back on track now and we're working on the trailer.

First of all we want to tell some things about the final results of the demo.
We found out, with some testing, that we needed to make some improvements for everyone to understand how they should play the demo. I'll explain.
At the beginning we have an open map, you'll need to go to three different areas in order to complete the demo and we thought at the time that with the visual information we provided it was done. Not even close.
The terrain was too big, and many people get lost while playing. So we redesign the map…again.
We manage to make things more clear by:

- making the first test impossible to not see it, as a tutorial for the two other areas. You stumble upon that at the beginning, so it's crystal clear now.

- reducing the map, but more important, closing the map with a big lake which prevents everyone to get lost in the scenario. Now you have only two paths, one for each area of interest.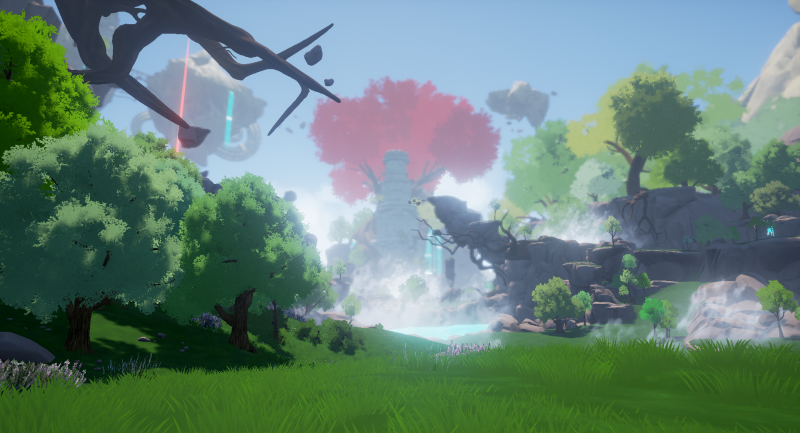 - amplifying the visual help, with some level design and the use of color. We use the red color in the game as a sign for the things you have to do and the places you are supposed to go to. As you can see in the next picture, the red color is showing the player where to go, and what is the path (red flowers on the ground).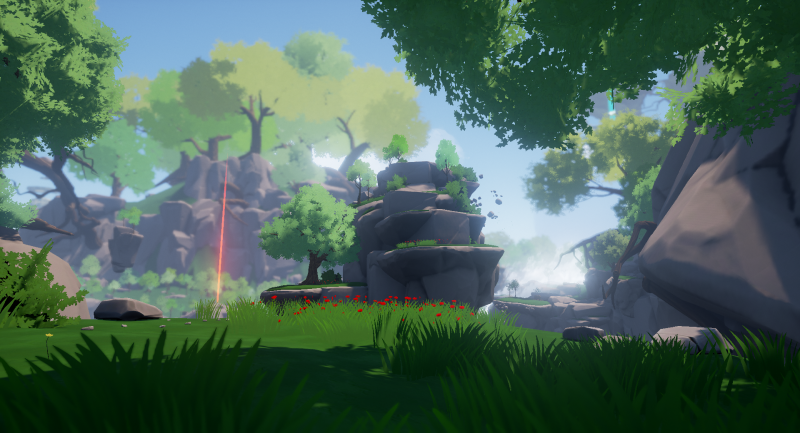 Here are some pictures of the final stage of the game: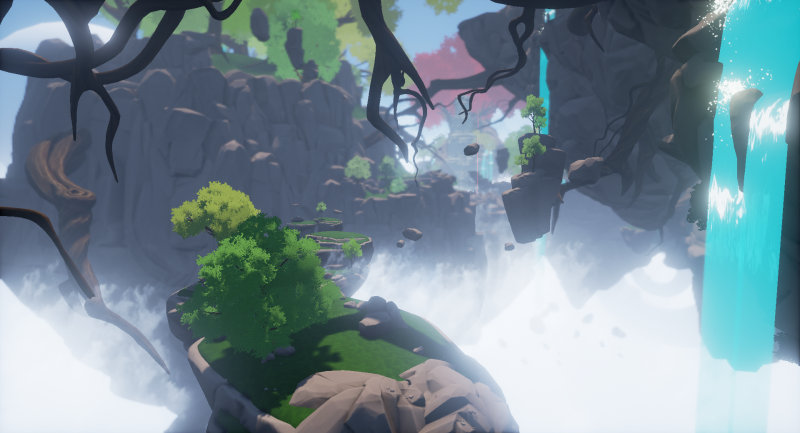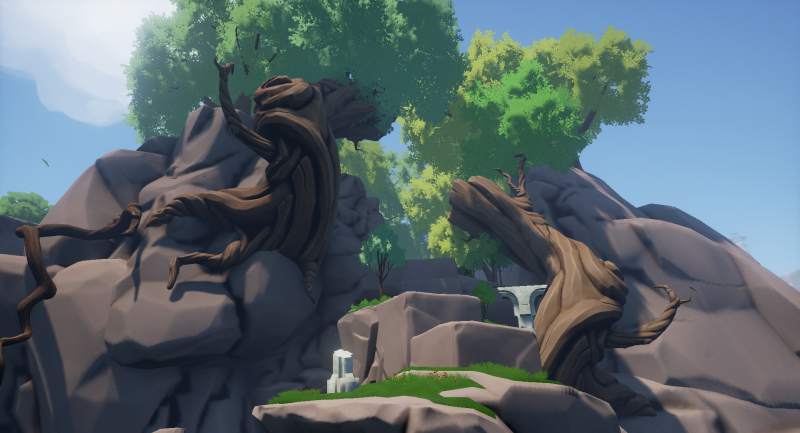 So back to the trailer. We're working on it and we will show it soon. We are trying some things like this for the beginning:


Hope you like it!