So the gryphon is finished! Huzzah! They're one of the main forms of transportation in Ahkranox, and a safe way to get from town to town (when the town has an aviary)
One of our more recent additions to the team, Ian Atherton, has been working on the 3D model for the gryphon in the game, and just to give a re-cap on the process behind making Kevin (I'm calling him Kevin - not in the game, but just behind the scenes. I think it's a good Gryphon name) here are the development steps for creating an in-game character:
First, we had our lead artist, Rachel Birchnoff, design the concept art for Kevin: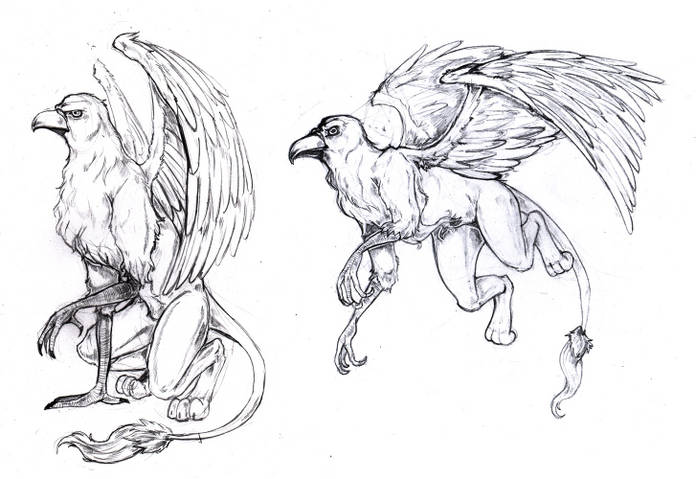 Then, once we had that, one of our 3D team, Ian Atherton, started work on a hi-poly model (about 250mb in size!) as a base plate: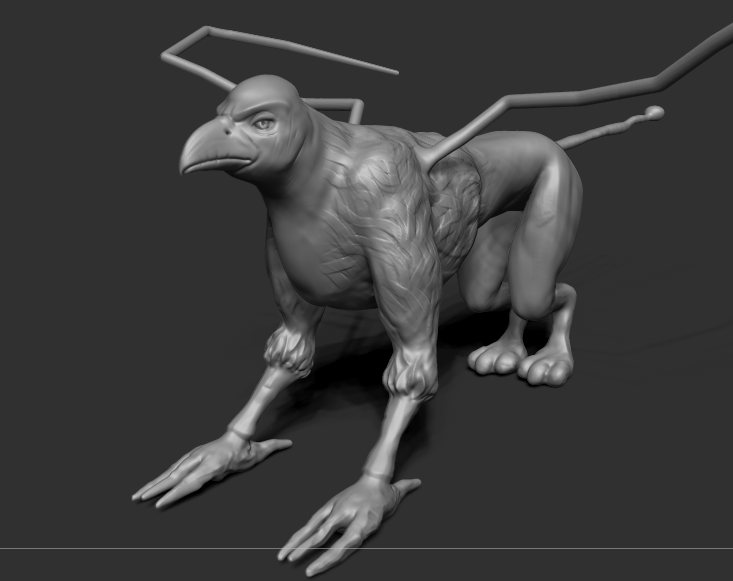 The trickiest bit was getting all of the feathers detailed: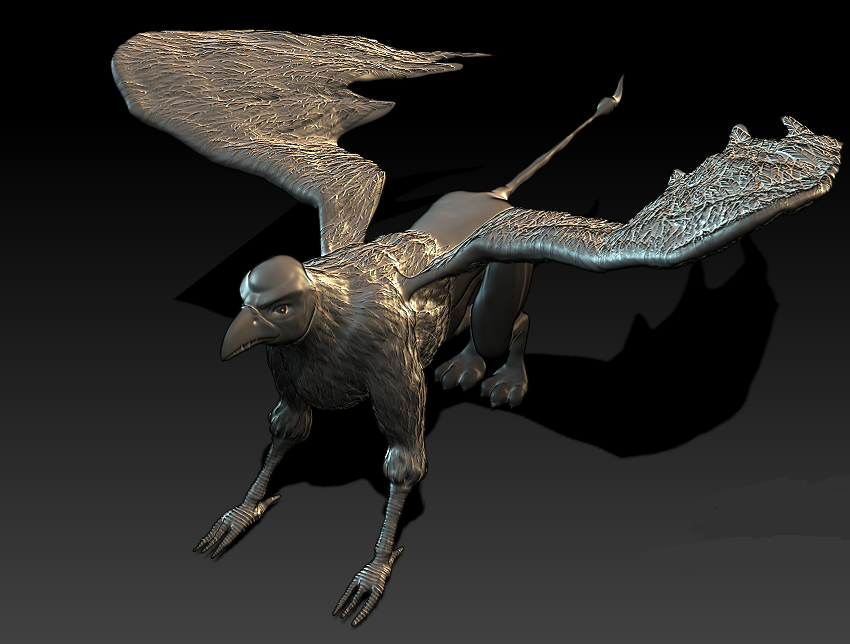 Once the hi-poly character was done, Ian then went on to make the low-poly in-game version, which he used to hi-poly version to normal map, and create the final version of Kevin: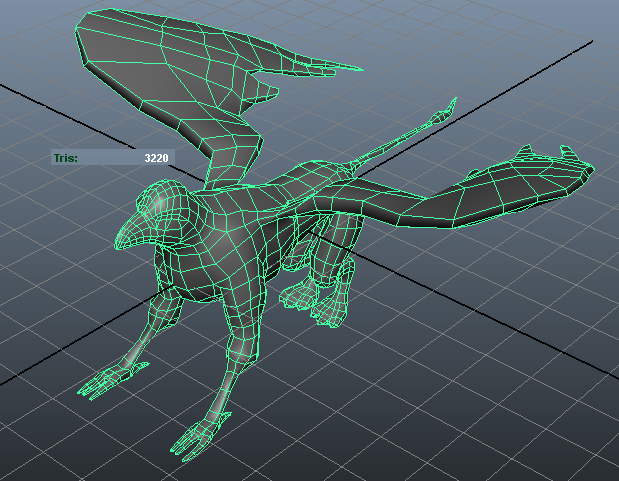 Then the textures were applied: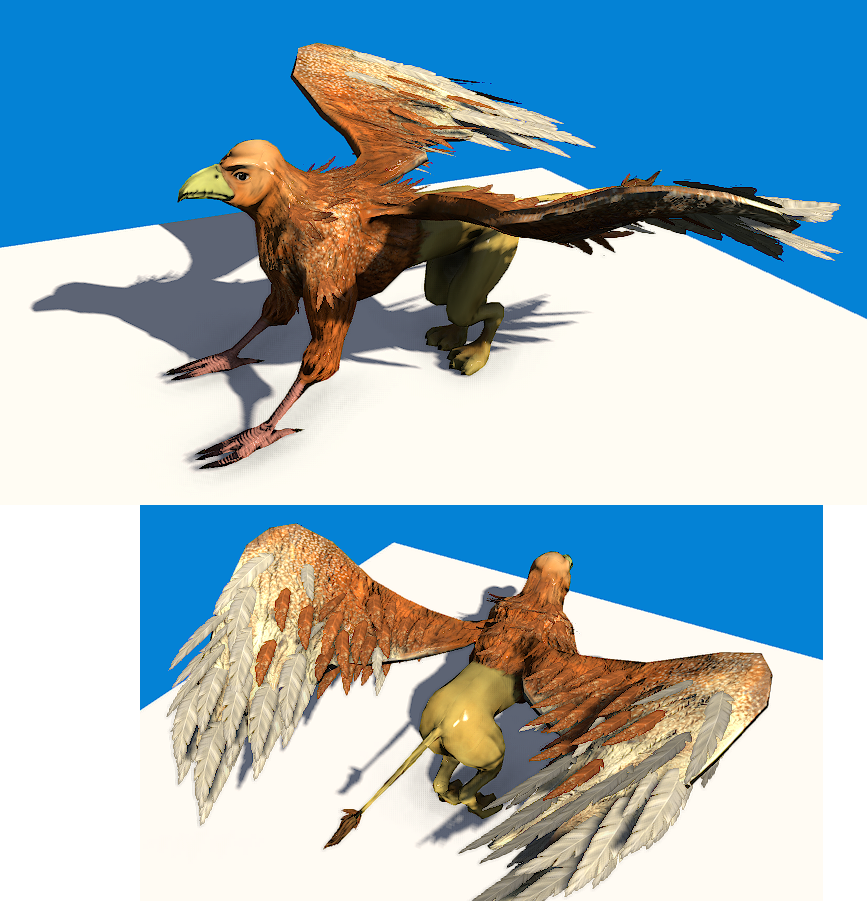 Pretty amazing process, don't you think? We're super happy with him!