These past couple days I've managed to get some work done on HALT's main menu & interface!
It has a very cool but also temporary intro. It is possible that I'll add all the characters in the intro, and they'll be dancing or something.
It'll probably need some more cool effects, like glittery particles and neat transitions, but right now, it's navigable and responsive.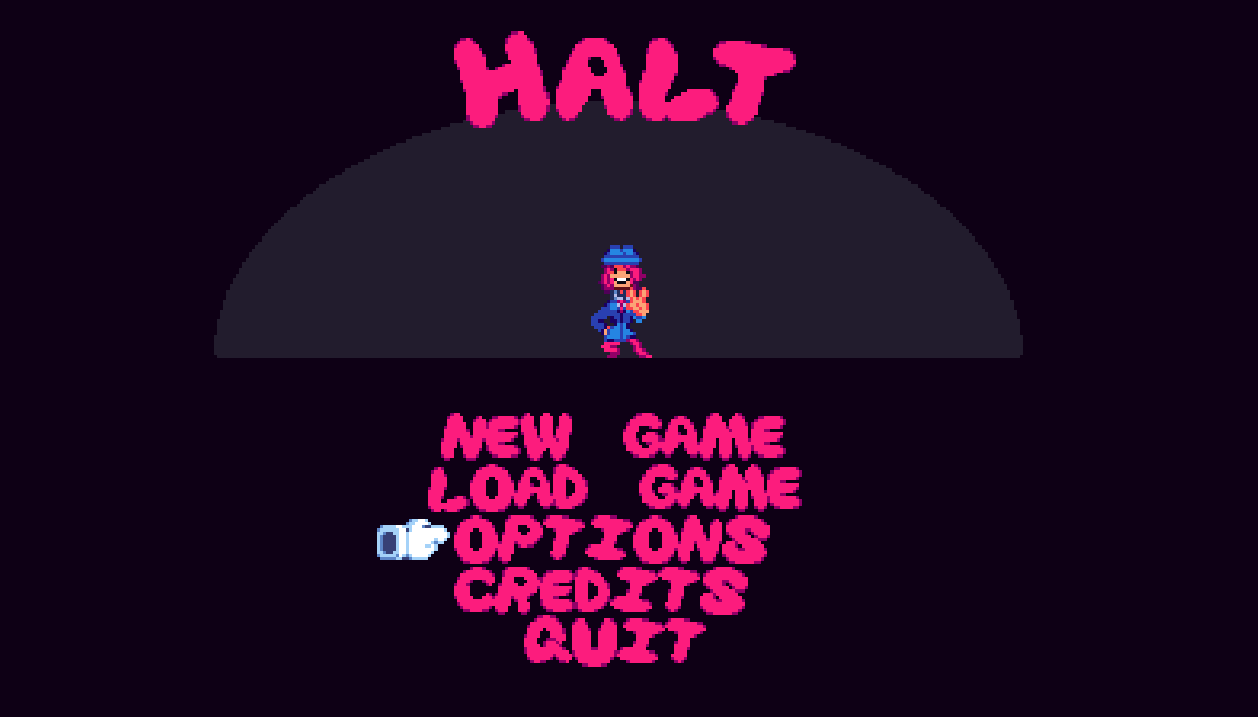 Right now, "New Game" leads you to a test room while "Load Game" and "Credits" don't take you anywhere. However, the options menu totally works now. The player can now bind different keys and choose whichever one fancies them.
The game saves your keys onto an ini file, and therefore they come back up whenever you reset the game.
HALT now also has controller support! They left analog stick works by default, and I'll make it so that in the options menu you can switch sticks. You'll also be able to bind the d-pad.
When the game detects that a gamepad is connected, it also draws the gamepad controls right next to the keyboard ones.
You can watch this video to watch me test the game with an XBOX controller. It's a bit low quality since I have nothing else to record both my screen and my real boy hands.
That's all for today!! Stay tuned to see more devlog action!