A good day to you all!
Hello everyone, Trochi Studio here! To start off the post we hope that everyone reading this and their relatives/friends are in good health and to all those affected by this decease we wish you a good and fast recovery!
Today we are happy to present to you our first Game Dev Update! We will start off by talking a bit about our target audience, then we will proceed to analyze a bullshot of our game, previously shown on our twitter (More info below) and finally we will be showing you a new mechanic we added to "Lyto".
The Target Audience
As soon as we started comming up with ideias for our game we knew that we wanted an audience that was between the ages of 14 and 21, because this is an age group with which we have experience with,.
We want to attract people that watch shows like "Star vs. the Forces of Evil" (2015) or "Adventure Time" (2010), because these are both shows on which we took inspiration to create our own art assets, you can find resemblances both in the way the line art is being done, the color pallet, the lightning and the shadowing.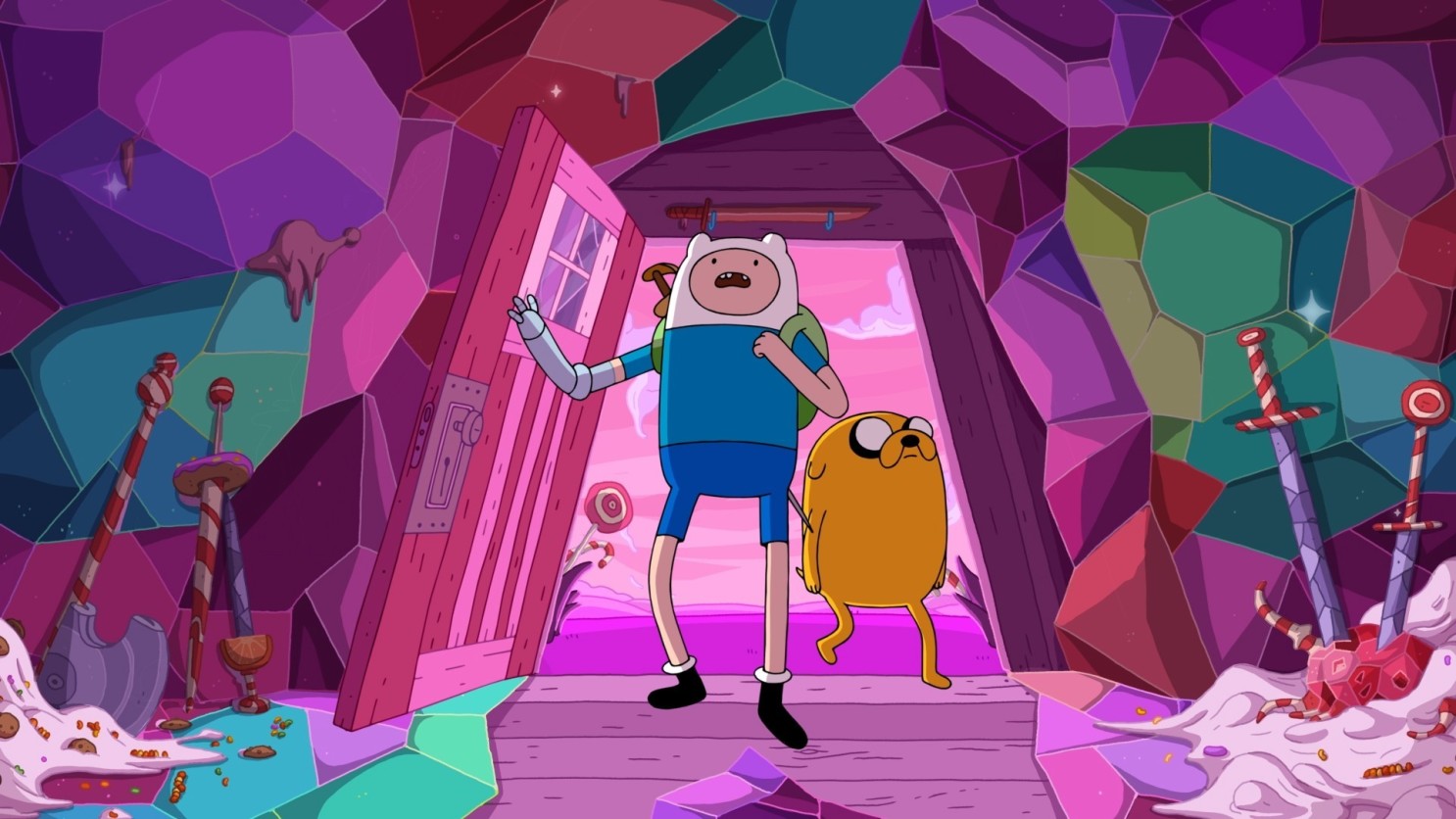 Frame from "Adventure Time" (2010).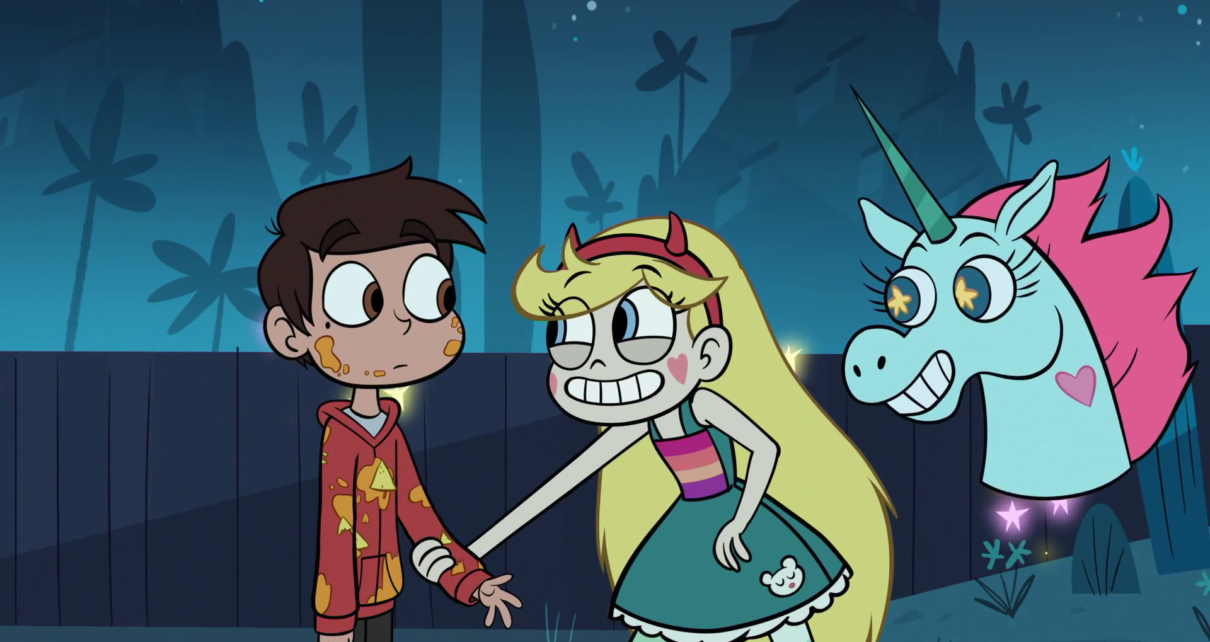 Frame from "Star vs. the Forces of Evil" (2015).
We also intend to attract people with our mechanics, people that enjoy games with strong free running movement, games like "Mirror's Edge" (2008) and "Hollow Knight" (2017) are great inspirations for our mechanics.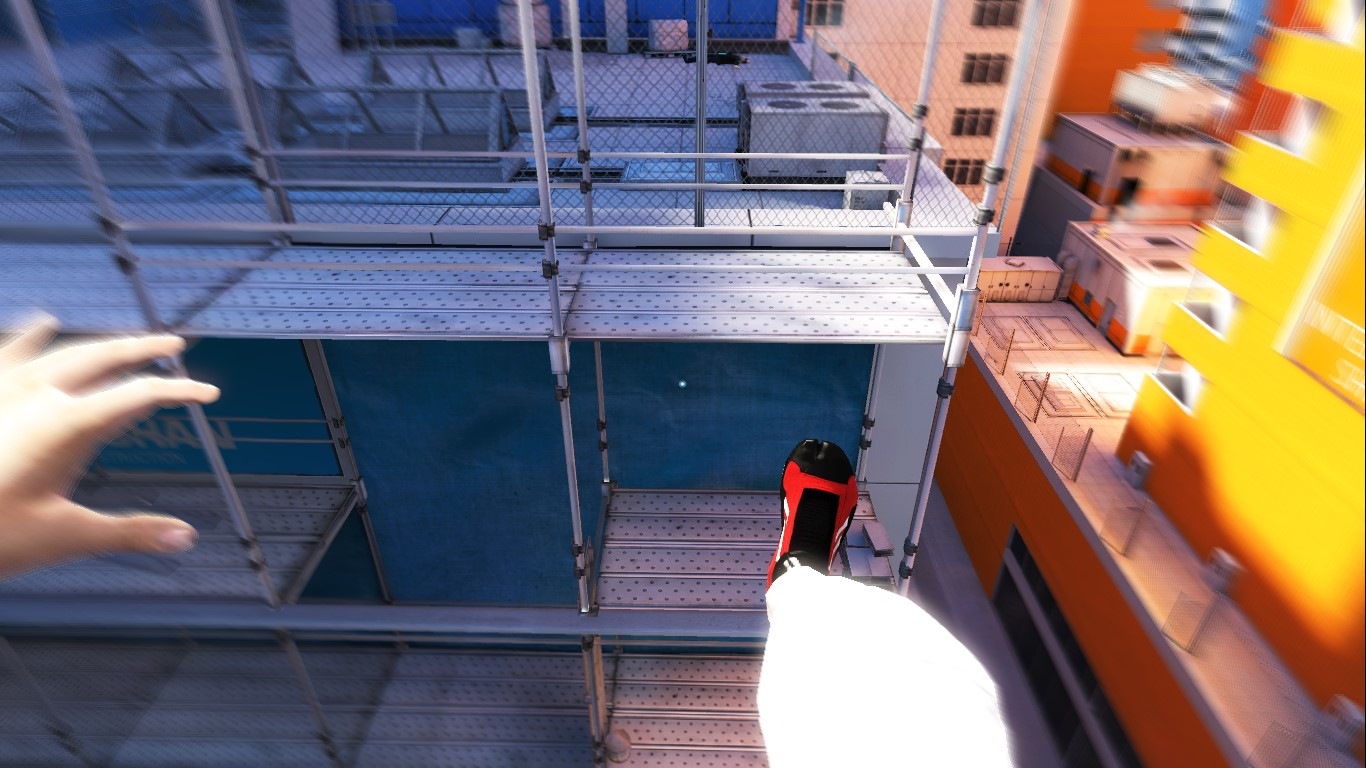 In-game frame from "Mirror's Edge" (2008).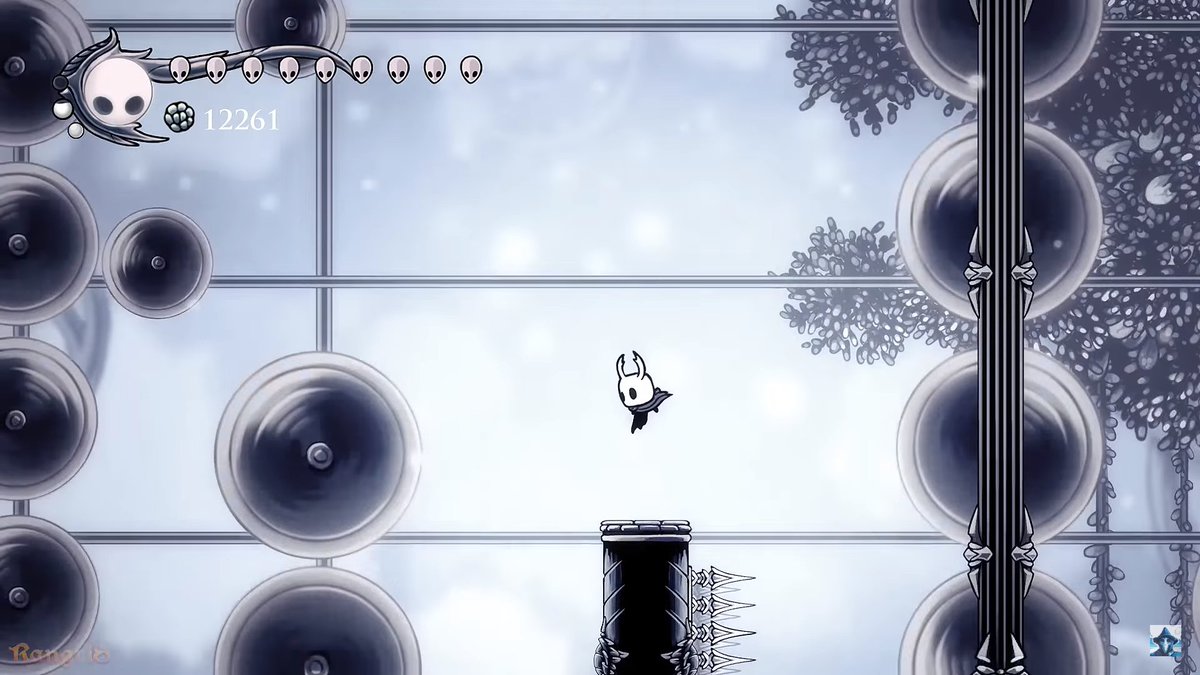 In-game frame from "Hollow Knight" (2017).
Our Bullshot
In the following image you will be able to see how our game will look like, the art is not final, is it just to provide a visual representation of what we are going for.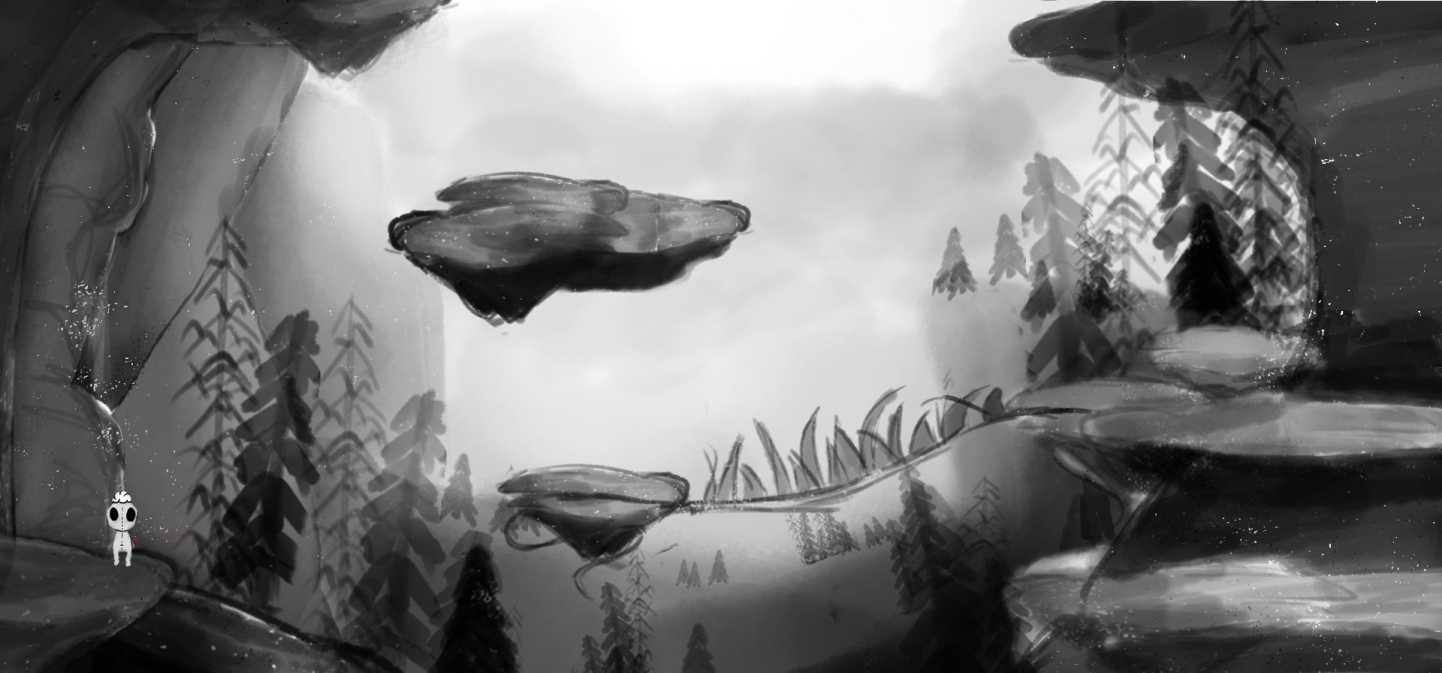 Day Version.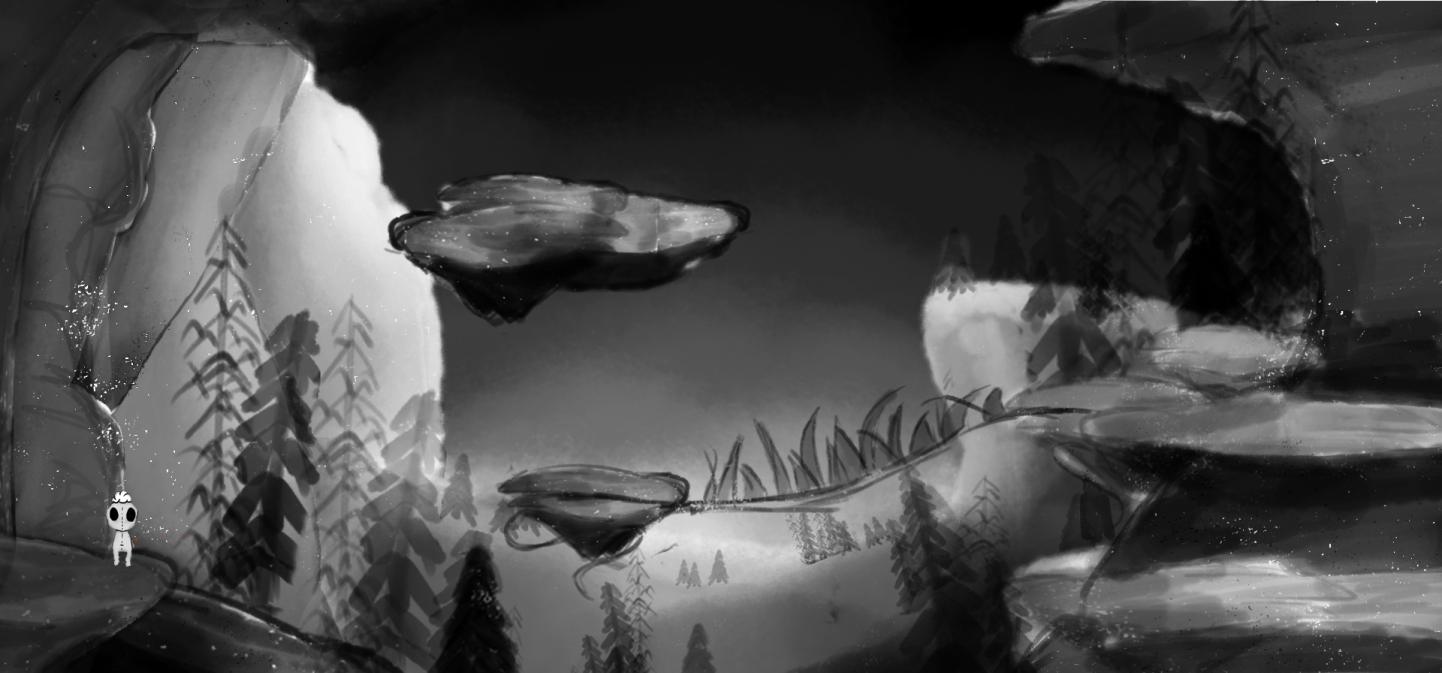 Night Version.
As you can see Lyto is quite small comparing to the full world, this is because of the high movement speed that a player can achieve with our mechanics.
In this bullshot there can also be seen a spiky branch which connects the right side of the shot and the lower platform, this is one of the examples of ways we will punish players for failing at the mechanics provided.
Updates and New Mechanic!
It is not much but it sure is something, lately a lot as been going on with our team, not just with the whole quarantine situation making our jobs harder, we also have a lot of work to do on other things, the bright side is that these others things will help the three of us improve as game developers.
Non the less our programmer as been fixing bugs and creating this new mechanic that will be featured in our levels, it basically involves a platform that moves once you have grappled to it, allowing for stronger jumps and overall more diversity to the level.
Here is a link to our new youtube video showing it off!
Social Medias
As always if you want to stay updated with the latest "Lyto" related news feel free to join us in our other social medias.
Twitter : Twitter.com
Instagram: Instagram.com
Youtube Channel: Youtube.com
Also if you want to contact us in a more direct way you can always send us an email at: trochistudio@gmail.com
Eitherway we hope you have found our post interesting and will come back to check on us! Thank you for reading and until next time! Have a good one!