At this week we updated team's page @ Moddb.com. This's first the first update since establishing @ 2011.
And yes, now this page is open to public viewing. This means you can see some unreleased content, actual information about progress and our projects. Also you can use this page for feedback with us or ask questions us about projects/jobs at out team/etc.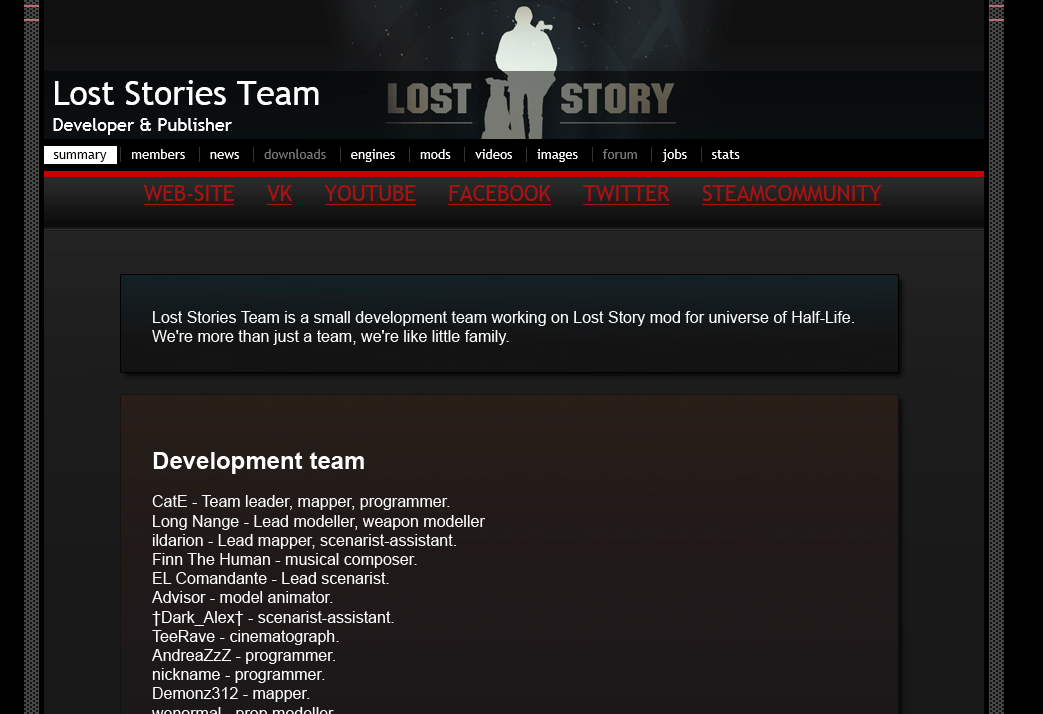 ---
На этой неделе мы обновили страницу команды на Moddb.com. Это первое обновление с момента авторизации в 2011 году.
И да, теперь страница открыта для публики. Это обозначает то, что вы можете увидеть невошедший в медиа-релизы контент, актуальную информацию о прогрессе разработки и наших текущих проектах. Так же вы можете использовать данную страницу для обратной связи с нами или же задавать нам вопросы о проектах / работе в команде и прочем.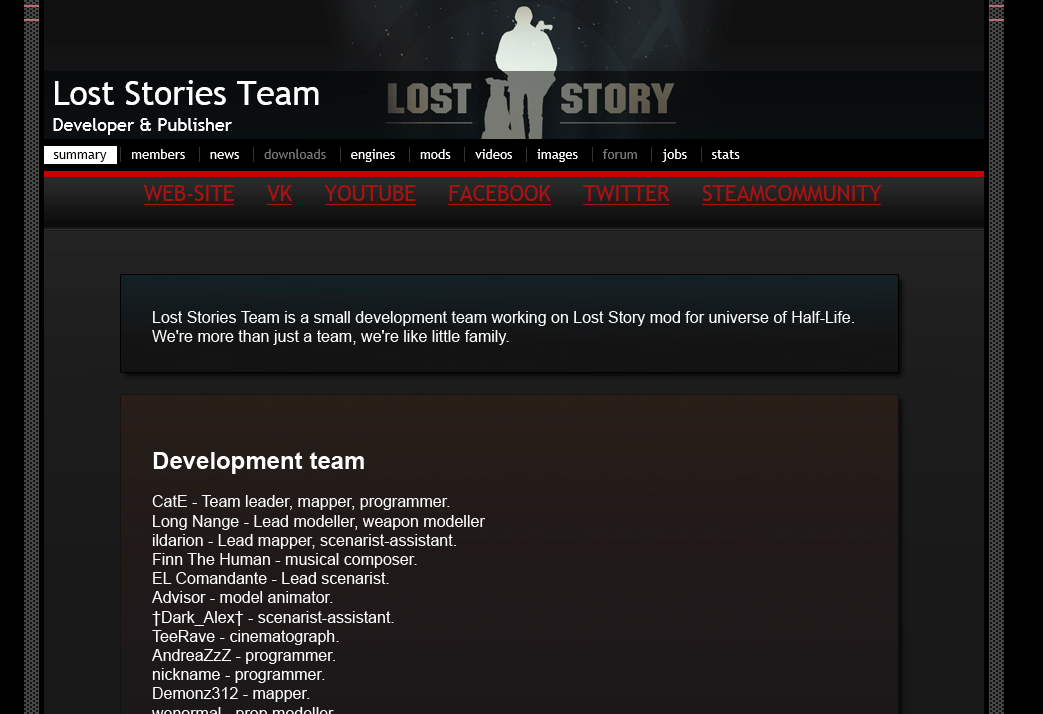 Sincerely,
Lost Stories Team.