We would like to remind you about the ongoing voting for the ammo design on our discord server.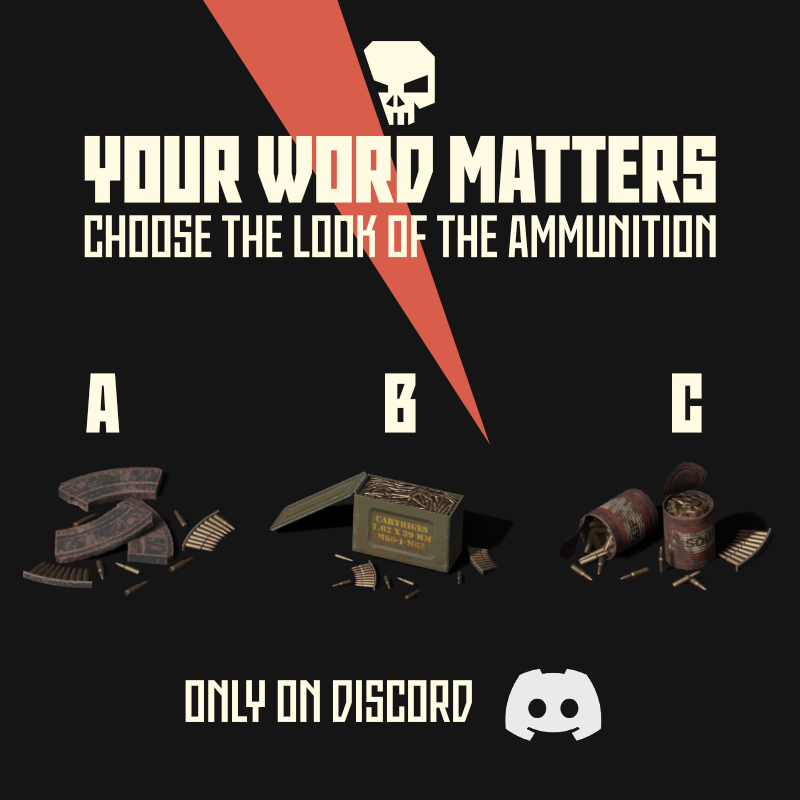 You can still vote, but not for much longer.
You can Join our discord here
or from our linktr.ee
And if you are interested in the game we encourage you to add it to your wish list on steam ;) Voting ends tomorrow at 19:00 (CEST, UTC+2):
Hurry up!