Long Run is a 2.5D Stealth Action Puzzle game for iPhone and Android. You are a spy in training, using a virtual reality system to try and escape a High Tech building. You will have to dodge traps, hack computers and take out guards to progress through the level and survive as long as you can. Long Run is an endless running game and the longer you survive, the larger your score will be.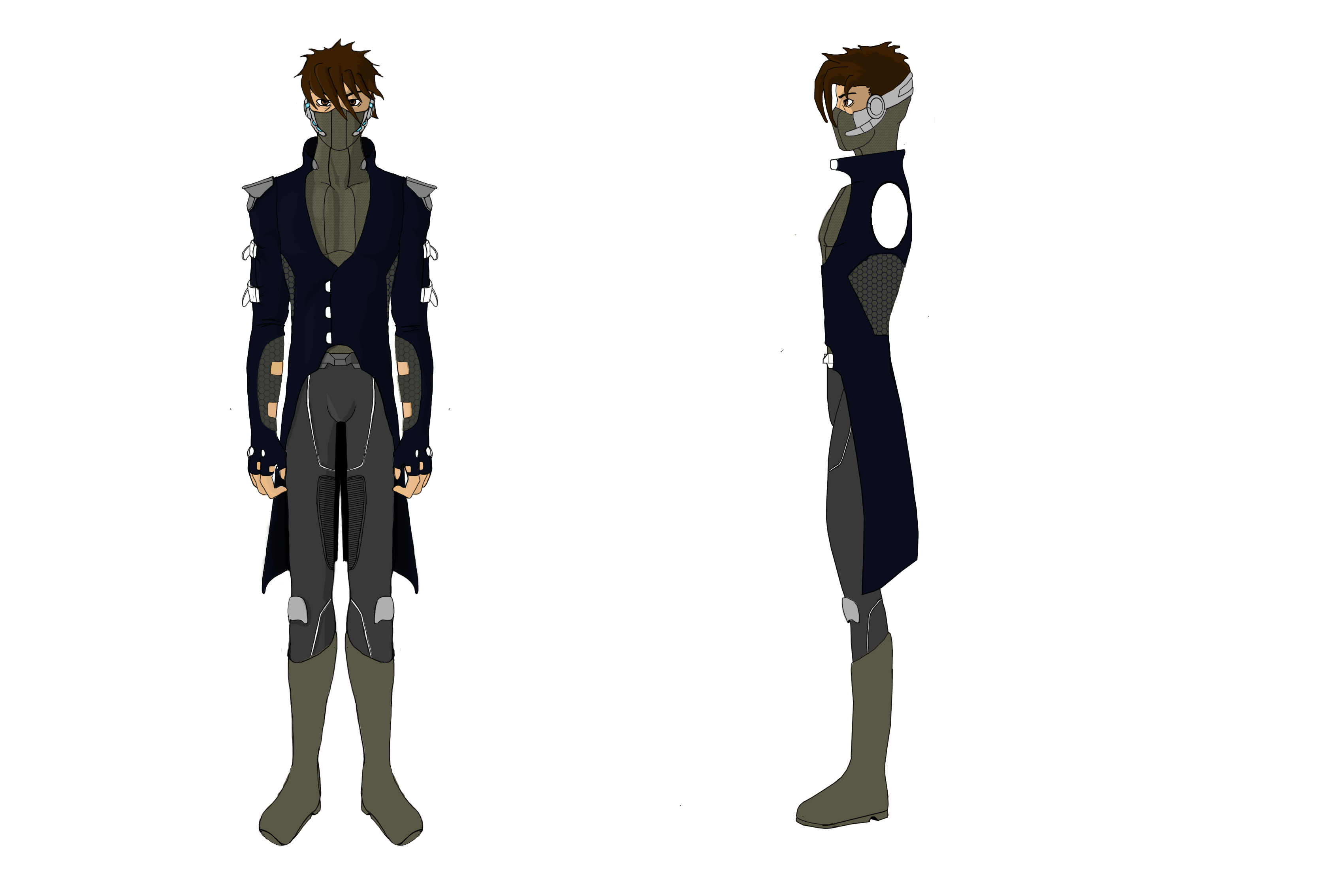 Male Character Concept. You will be able to play as either a Male or Female
As you progress in the game, you will earn an in-game currency called Tap Coins. These coins will then be used to purchase new gadgets and outfits for your characters. We currently have Nine Gadgets that you will be able to buy: Pistol, EMP, Grapple Hook, Companion Bot, Smoke Grenade, Taser, Reverberator, Active Cameo and a Trap Override Device. All of these gadgets will aid you in getting the highest score possible.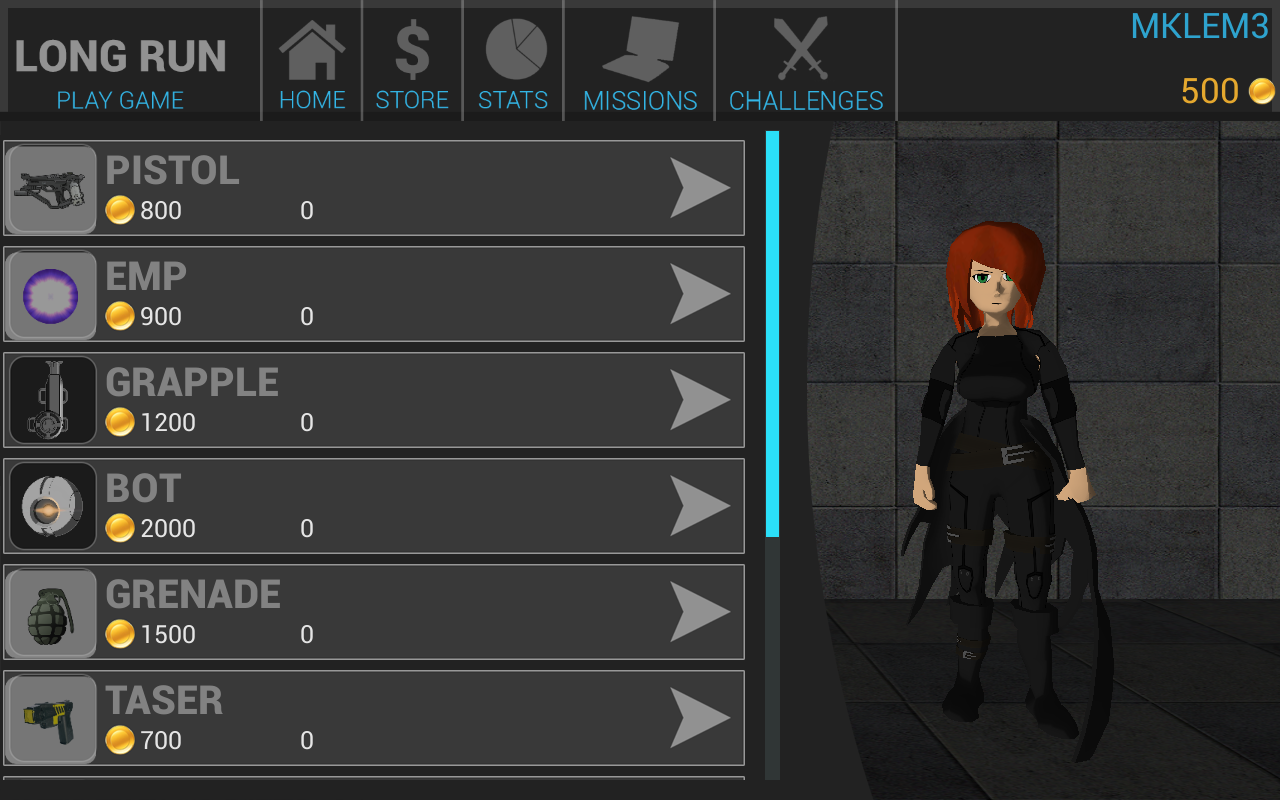 Basic Main Menu for Long Run. This is an early User Interface and will change before the final release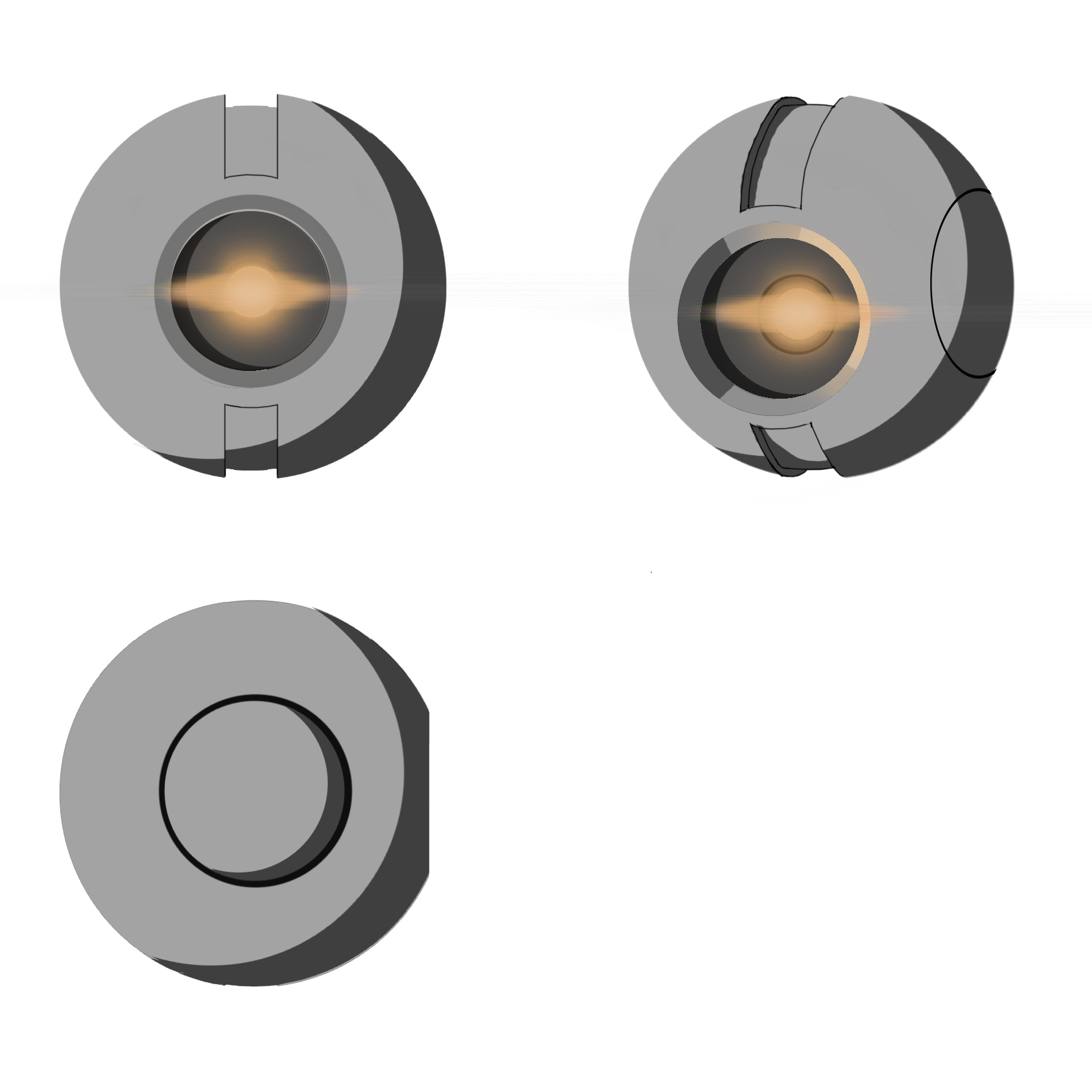 The Companion Bot Gadget. This Bot will scan the area and show you objects that can be interacted with. Either hiding places to avoid guards, enemies and secret areas that you might not see without its help
You won't be able to use all these gadgets however. When you start the game, you pick two gadgets that you want to use. Once you start to maser the game, you will realize you can combine gadgets to score higher points. For Example, if you Grapple up to a grapple point and wait for a guard to move near a trap. He will deactivate it to walk through. You then tap your character to use your Trap Override device to re enable the trap, killing the guard.
Another combination could be to throw down a smoke grenade to block the guards line of sight. You will then be able to run straight up to the guard and use your baton to perform a Stealth Kill. There will be dozens of different gadget combinations and we will be adding more gadgets into the final build that we hope to release at the end of the year or start of 2014.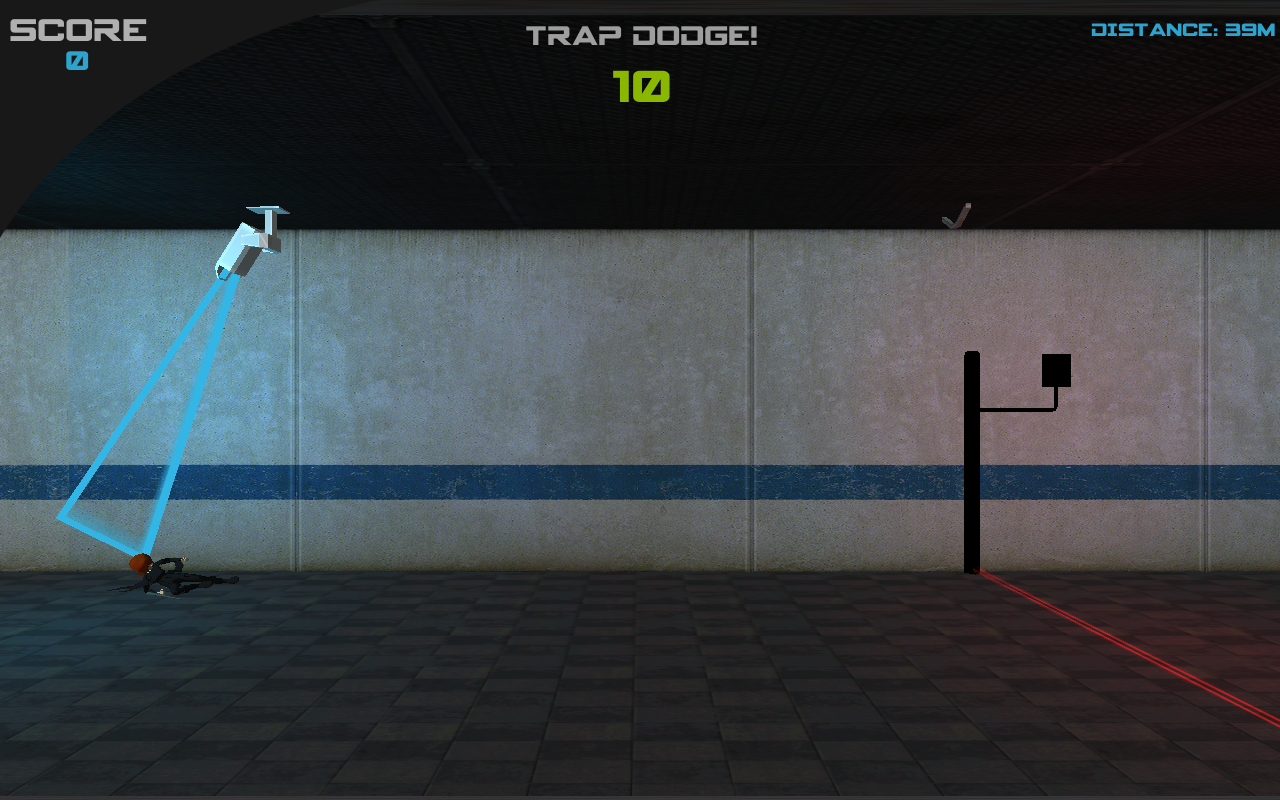 In-Game Screenshot of Long Run. This is the female character dodging a Security Camera
Controlling your character in Long Run is extremely easy. Your character will automatically run from left to right. Swiping up will make your character jump up in the air. Swiping Down will allow you to slide to avoid traps, and Tapping your character will switch to your next gadget. To use a gadget, simply tap on the object you wish to interact with.
For Example, to shoot out the camera, you could switch to your pistol then tap the camera. Once you are in range, it will automatically shoot. Each Gadget has a cool down though which means you can't constantly spam your gadgets.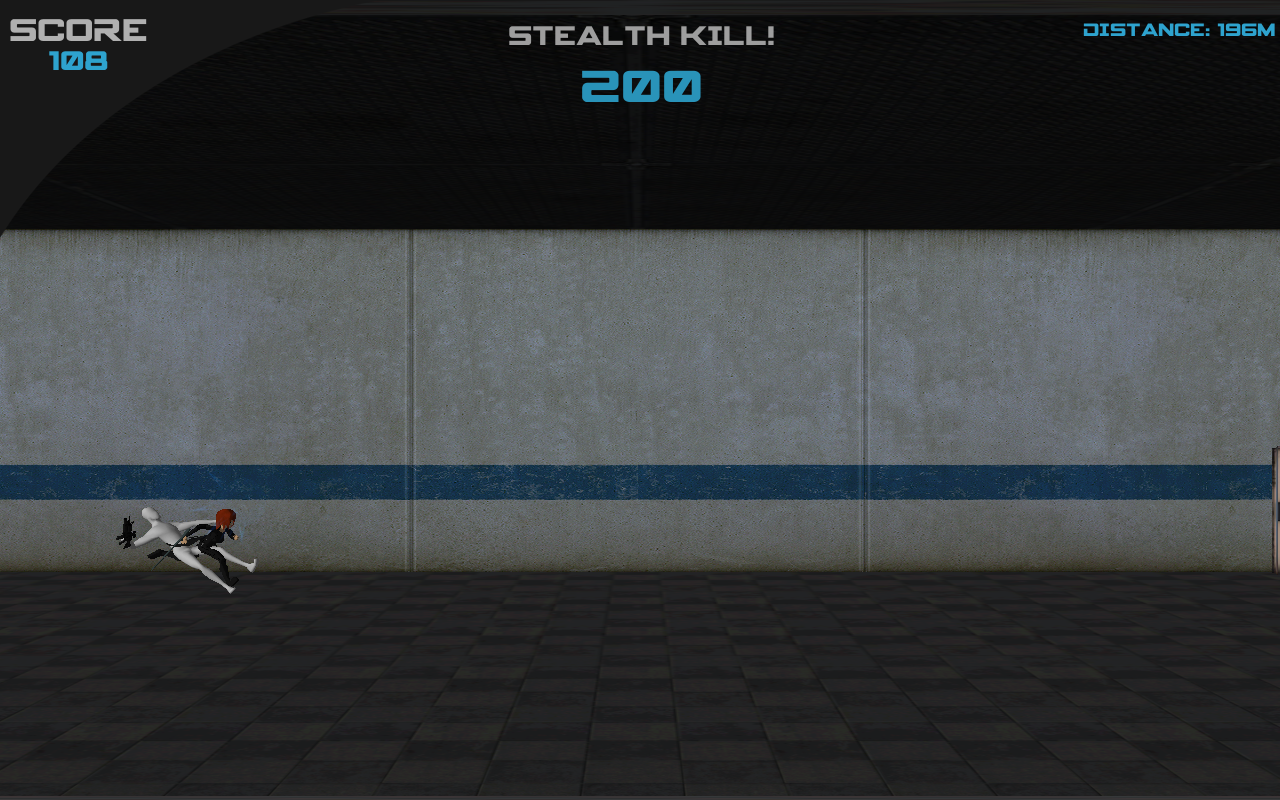 A Stealth Kill Example. Sneak up behind a guard with their back to you to perform a Stealth Kill. If you are detected you will lose points.
We will be posting regularly on indieDB, showing our progress and any new features or art that we add into the game. We will try and post every couple of weeks. We have a Facebook page where you can see new screenshots aswell. Our Facebook page is Facebook.com. We post here more often with small updates and any new information regarding the game.
Thank you checking out Long Run and I look forward to your input and comments to help make Long Run the best game it can be. At the moment 2D Tap Studios consists of Five Students studying Game Design at University. Our next post will be in the next week or so with a Meet the Developers.