Lithosphere is a sandbox game with an open world and some elements of horror. It has gathered the best features of the other popular sandbox games. Like many similar games it displays post-apocalyptic world, where the main purpose of the game character is to survive as long as possible.
The game developer was inspired by Minecraft, Dwarf Fortress, Rust and Darkwood. However, he preserved the individuality of the game. Unlike similar games the disaster in Lithosphere has recently occurred, so the gamers can enjoy electricity and modern arms. The game works on Unreal Engine 4, which provides developer all advanced technologies.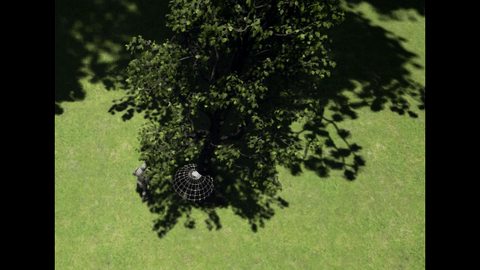 The name of the game was specially chosen. The game emphasizes underworld study, mineral extraction, building of mines and underground structures. When digging tunnels the main character finds different rock layers, where he can gather necessary resources. Rock layers are situated like in real life. The game graphics shows the underworld quite exactly. The gamer plays in complete darkness, which gives a feeling of personal presence in the tunnel.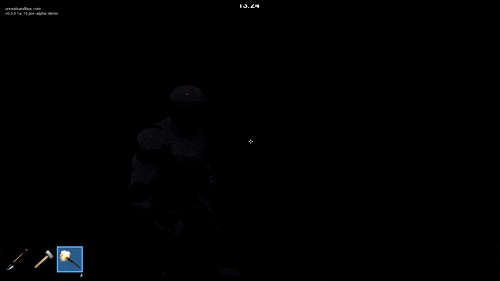 The author has tried to make graphics as realistic as possible. In the forest you can clearly see shadows of the leaves stirring in the wind. When you dig around a tree, it falls on the side like in real life. If you start digging right under it, it will swing losing its base and then it will just fall down. The behavior of the game character is also very realistic. If you have fallen in a deep hole and cannot climb back, you have to dig your way out with a shovel or build some wooden structures to climb on.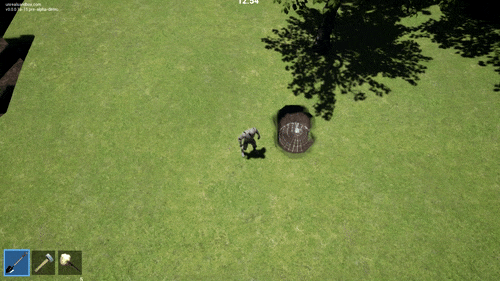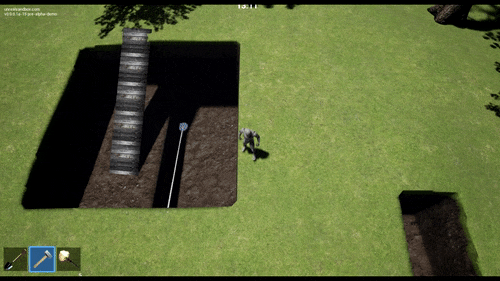 In the game you can manipulate either a group of people or one character. In the first case you should study in advance which skills each team member possesses. You can develop the members separately. A group will complete building construction quicker, but it can be more visible for enemies hunting at night.
The main goal of the game is to survive. For this purpose you have to gather a lot of recourses and build a fortress with traps and secret passages. The more you work, the sooner you will become invulnerable for other inhabitants.
The game is in the early development stage, but limited demo-version is already available. It shows the main possibilities and features of this project.
Released features at this moment:
1. Procedural world
2. Voxel terrain
Use shovel for changing terrain, digging holes and tunnels. The shovel has two modes (round/square hole)
3. Building
The hammer can be used for building a small wooden bridge or a ramp
4. Dynamic lighting. Day/night cycle.
You can see the local game time on the top of the screen. Use torches to light up dark places at night.
5. Inventory
6. Top-down / third person view
Demo version limitations:
1. Small world size (the chunk manager is not finished)
2. Creative mode only (no loot, monsters, health, damage etc)
3. Fixed procedural world seed
4. Only one world
5. Poor settings menu