New Features Video
Made another feature showcase video today. It's all about the new stuff and testing physics colliders for stations and ships in a sort of Danny2462 style. I hope you like it :D
Miniguns
They're less accurate than other weapons currently implemented as they don't have auto-aim, but more powerful and shoot faster. Eventually I'll add rotating turret mounts where you'll be able to assemble your own turret and miniguns should be one of the better weapons for that role.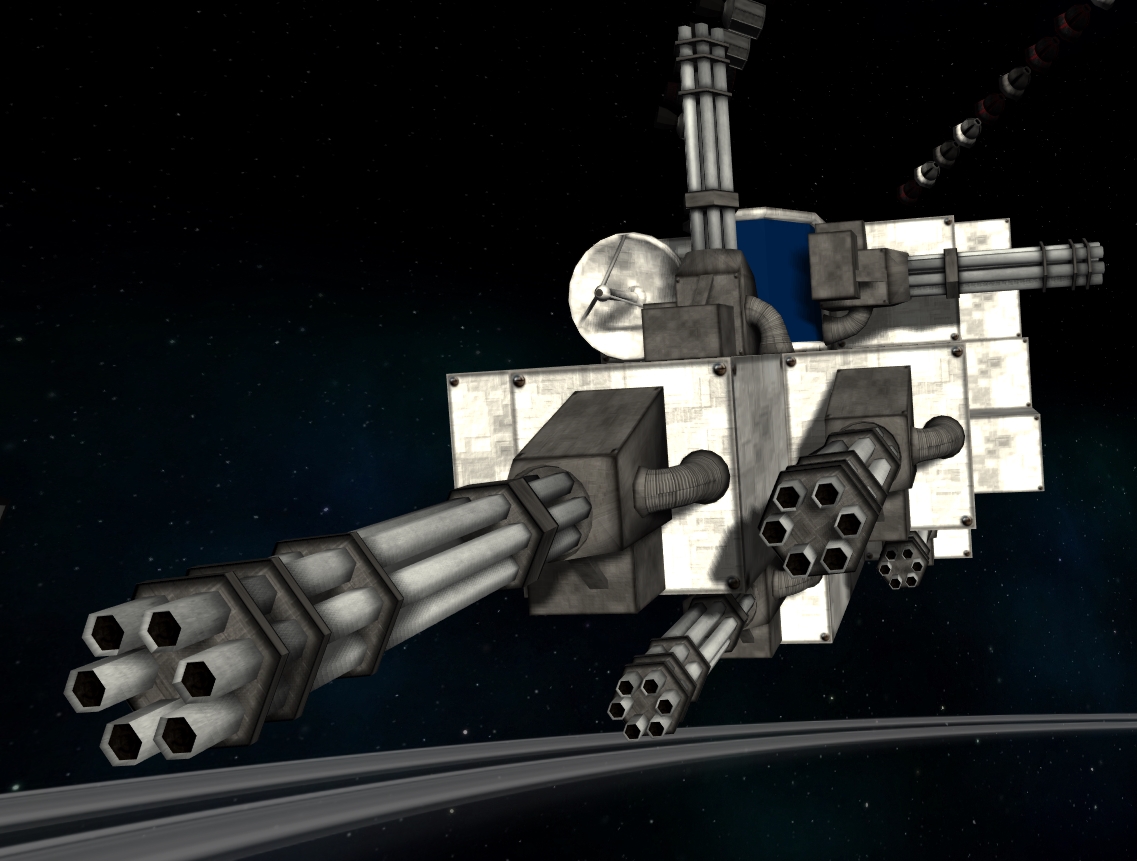 Space stations
Every space traveller needs to make a pit stop every now and then. This is where these come in.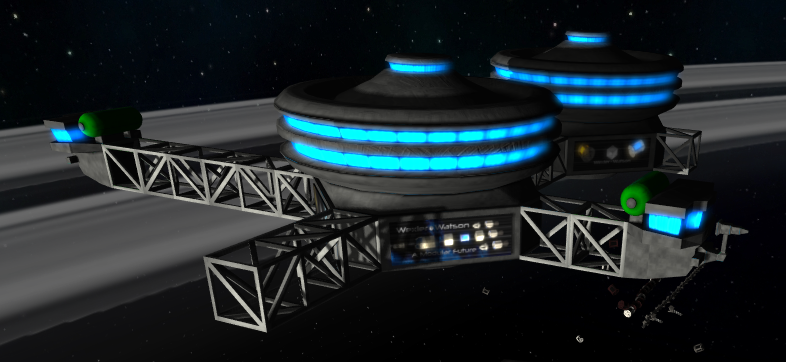 They're planned to be fully modular and destructible like the ships, and will procedurally generate in solar systems with random modules. The parts done (or at least prototyped) so far are:
Station Core/Office (where you'll be able to trade and get quests)
Truss (for longer connections)
Repair Station (repairs your damaged ship for a price)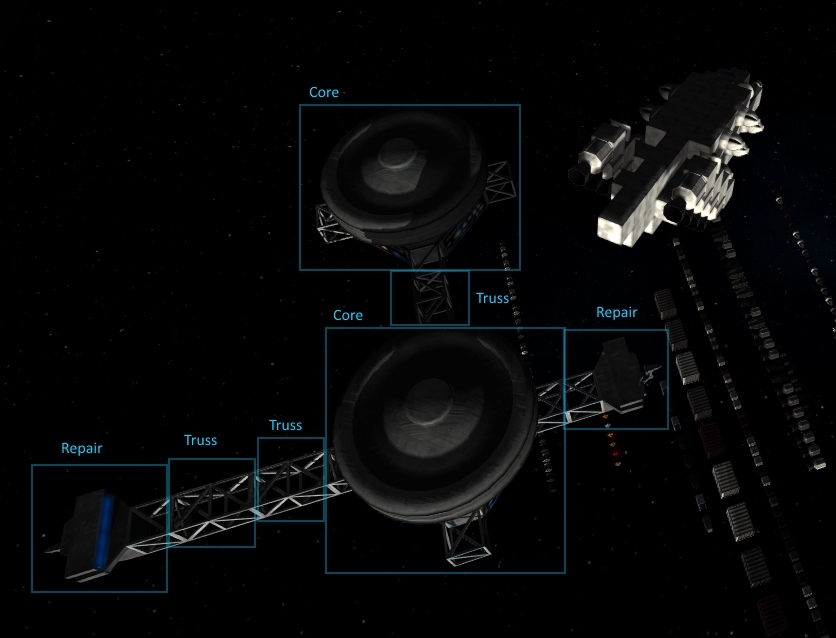 Company billboard advertisments
The station office's sides looked a bit empty so I added some billboards with advertisments for ingame companies.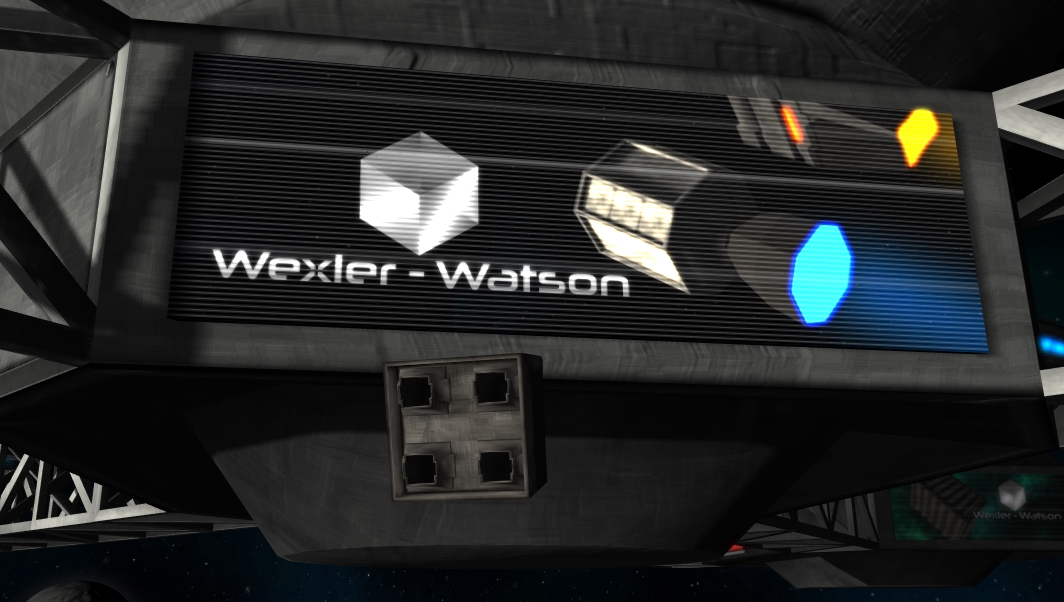 The three I figured out so far are:
Wexler-Watson Corp. (the company which manufactures the more high tech ship modules)
United Research Conglomerate (the merger of most old Earth space agencies - the logo isn't done yet)
Kepler-Cola (the obvious parody)