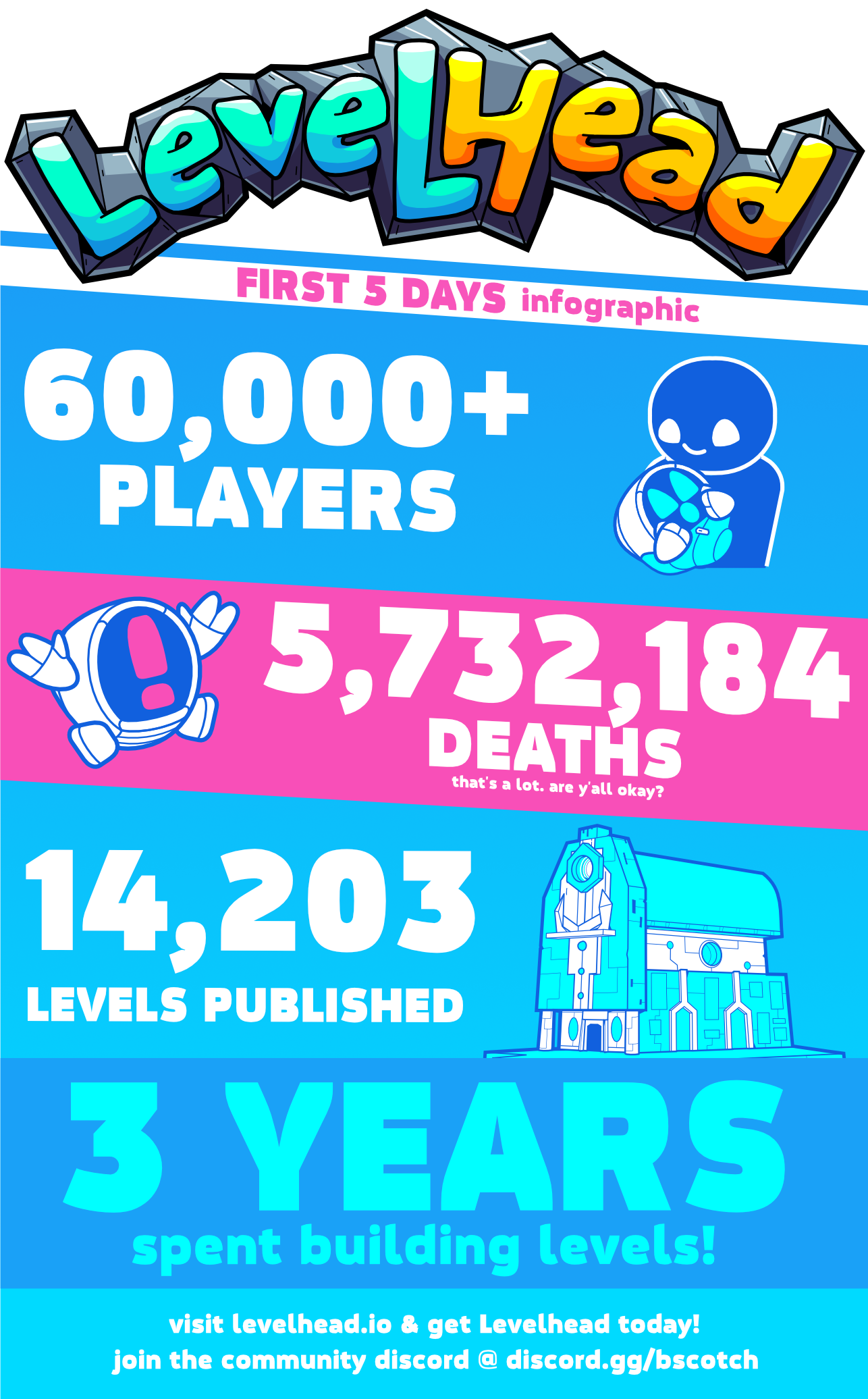 Levelhead's launch struck last week with nary a hitch - our team was even able to take a rest over the weekend! While we were doing all that resting we were able to step back, take a deep breath, and ask, "WHAT'S NEXT?" Well, Levelhead gained enough momentum and enthusiasm over the first few days of launch that it's clearly worth it to develop a nice, piping hot content patch, and then give it to our players... FOR FREE!
Which is good, because we've got some pent-up creative rage to throw at y'all after fixing UI's, debugging, tutorializing, and platform-porting for the better part of THREE DANG MONTHS in preparation for launch. So buckle up. This patch is gonna get weird!
Not a Roadmap, a Compass
You may have heard on the Podcast that we're beginning work immediately on the next update for Levelhead. We've scoped out everything we want to pack into it, scheduled a drop-dead date for feature additions, and gotten ourselves whipped into a creative frenzy. Those of our players who were around for Early Access may remember that we don't do ROADMAPS, and rather just talk/post every week about what we're wrapping up. The reason is simple - plans are always wrong, and we don't want to promise anything that ends up being terrible once it makes the jump from our brains to the game.
We use a Compass instead. Our Compass for additional content for Levelhead is simple:
High leverage for us (meaning it doesn't take forever to build and has tremendous generative value for players)
Will make players go "WHAAAAAT?! HOW?!"
So keep your eyes peeled on the blog, and otherwise creep on those Patch Notes to see what's coming down the pipe. Otherwise we'll be sure to keep you updated every Wednesday with a picture or gif of what's going on.
I have to go make things now
BYE