Hello everyone!
In this dev blog we talk about the Krasue, an enemy you will encounter throughout the game.
The Krasue:
Mix of physical and ethereal consistency - makes her susceptible to low-speed impact damage delivered by the Sacrificial Axe but not the Revolver.
HP - 75 (low resistance) - due to her small size and fast moving speed, delivering blows with the Sacrificial Axe will prove difficult. The player will have to constantly reposition himself and dodge her attacks as well as learn to time his blows for maximum effectiveness.
Damage - Two attack types (unique animations for each): 15/15
Fast with good aggressive chasing - Krasue is a fast moving and fast attacking demon. Running away is an option only if the stamina reserve is full. Otherwise, turning your back to her will only guarantee defeat.
The Krasue origins are unclear, but it is said that only the most beautiful and narcissistic women are transformed into Krasues after their untimely deaths. As a curse for the lives they lived, the bodies are burnt almost entirely in the fires of Hell leaving only some internal organs and the face untouched, mostly...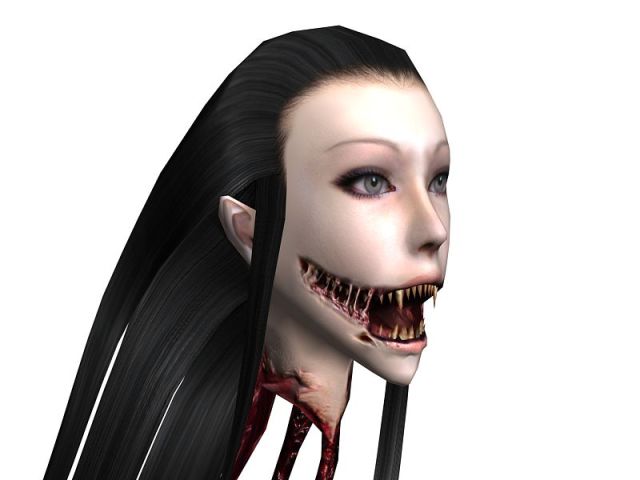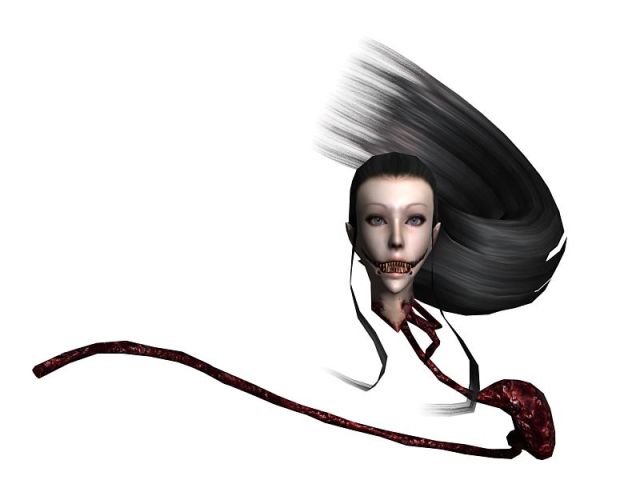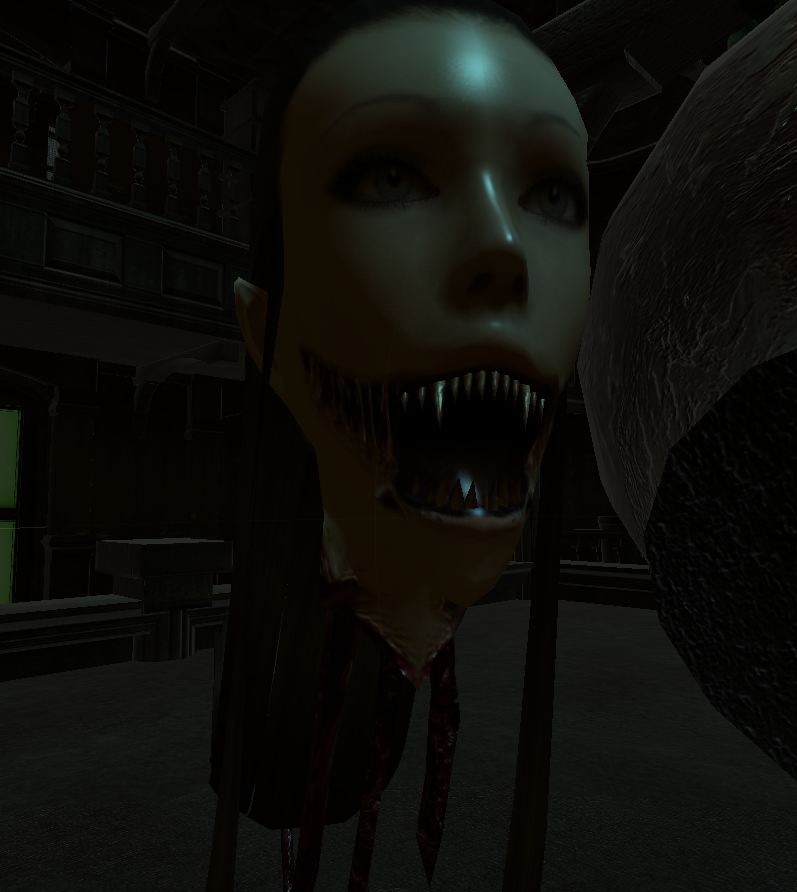 Following up with more great news, Blinding Dark reached 100 trackers on IndieDB!
We want to thanks to everyone for the interest shown and support. For indie developers, support from the community is the most important thing and the greatest motivational factor to continue working.
This milestone made us question though how much the IndieDB community really knows about this feature? We remember that it took sometimes for us to discover that you can track/follow a game, because the tracking button is not really that visible: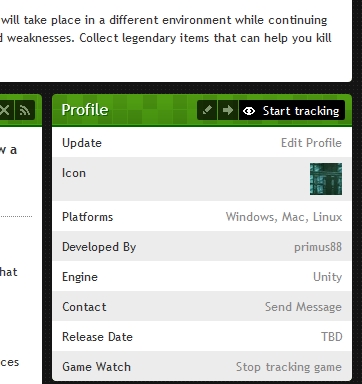 What you guys think? How easy is for users to discover and use the tracking system?
The playground level is going well! Around 50% of the level is done. We discovered some new shortcuts that improve the speed at which a level is built. This is how the level looks at this moment. Please note that the lighting is so bright just to make it visible in the screenshot: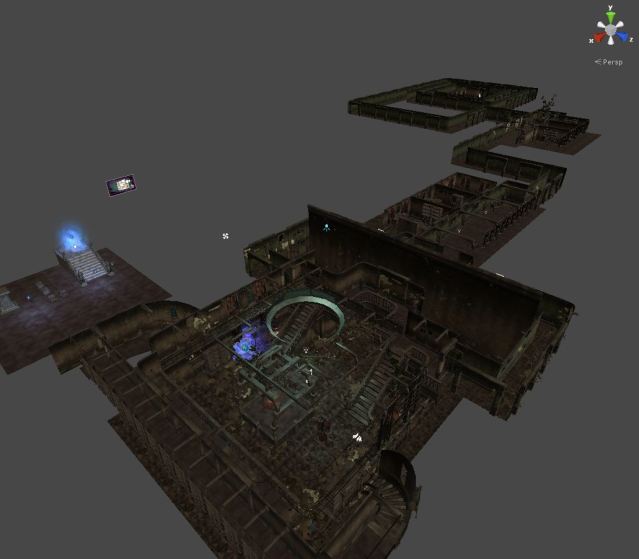 That's all for this update guys! Thank you for tuning in and for being so awesome with us.