Hello Survivors,
It's been seven years since the conception of "The Last of Humanity". This will be the world's first procedurally generated persistent zombie survival massive multiplayer online first person shooter. Over the past years, development has not stopped and our passion for the game has only progressed and grown since we first showed it in 2013 on www.indiedb.com..
Raw focus for "The Last Humanity" has been on the game's storyline, journey and universe, as well as taking the `procedural` concept to another level that has far passed what was previously designed. One of our main goals for this game was and is to give life to the data that is to be generated by the world.
A decision has also been reached to break up the original idea of "The Last Humanity" into various chapters. These "chapters" will be standalone games that will explore the lore, mythos and the universe towards the end goal of what this game is about.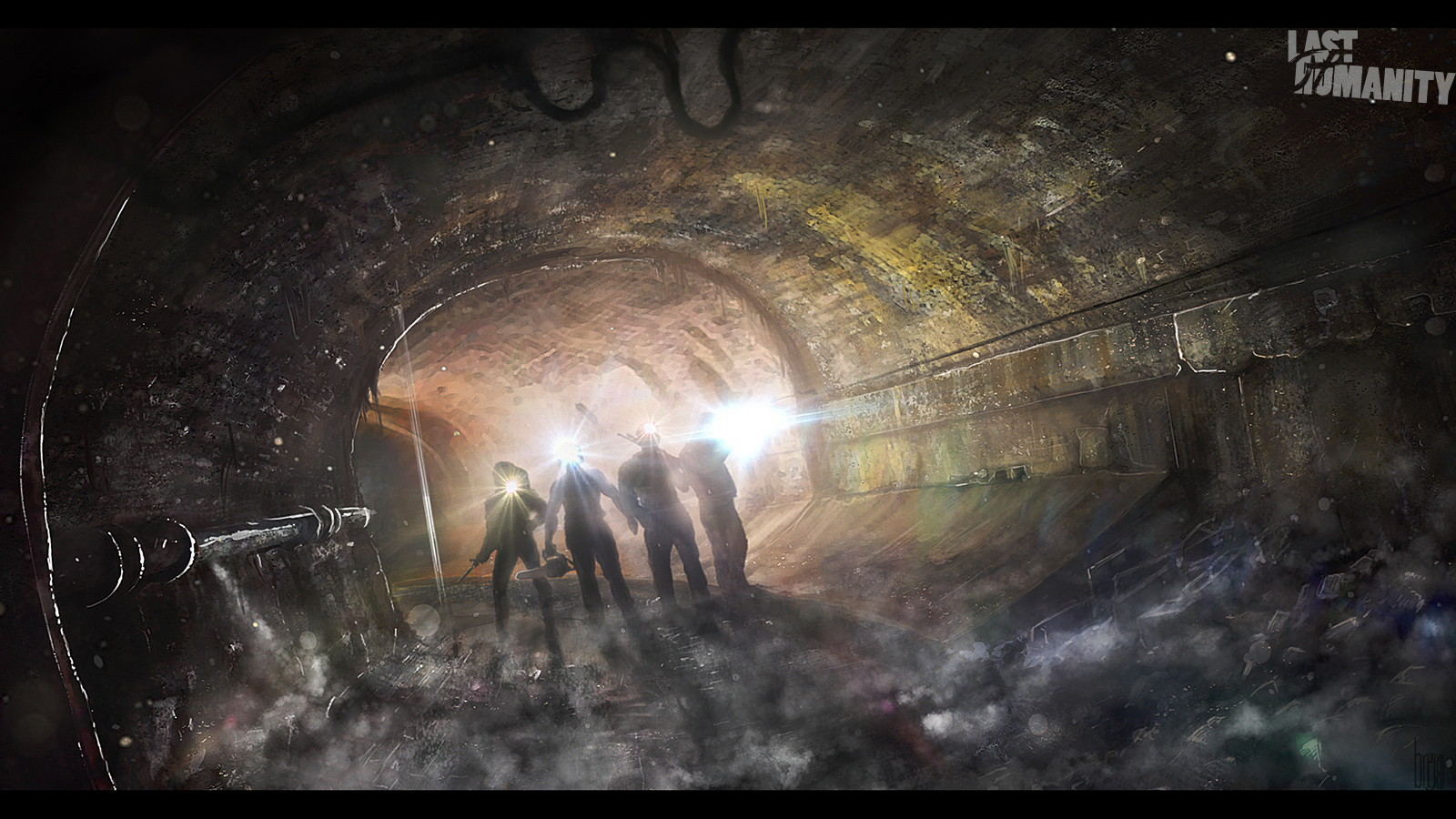 ATTENTION ALL SURVIVORS ! SPOILER ALERT !
The next few weeks a "Proof of Concept" will be shared with everyone. This special chapter will be launched to share specific pieces of information and the launch will also showcase an immersive user driven interactive story that's directly driven by all users who participate in this interactive narrative.
The first chapter is codenamed MISSIONS. As part of the last group of survivors on Earth, factions are spread across various countries, where everyone is looking for imperative information. No one knows the cause or the reason behind what is henceforth known as "Day of the Dead", or D-Day.
MISSIONS, is a part of a much larger puzzle in which the player acquires pieces that help unlock and tell the overall storyline. Each player will be immersed as a Citizen within The Last Humanity, charged with individual aspirations and goals within the game.
MISSIONS will be a co-op/ PvPvE style of competitive gameplay. Sixty players total will be dropped into a " Hot Zone '' with intel about the objective; however, other players will have their own objectives while some players will coincide together and others directly conflict with each other. Fifty of these survivors are human and ten will be zombie-controlled survivors, as missions are completed you will be able to call-in an evacuation chopper, but there is an issue... there are only ten seats available and fifty survivors... can you get a seat and escape?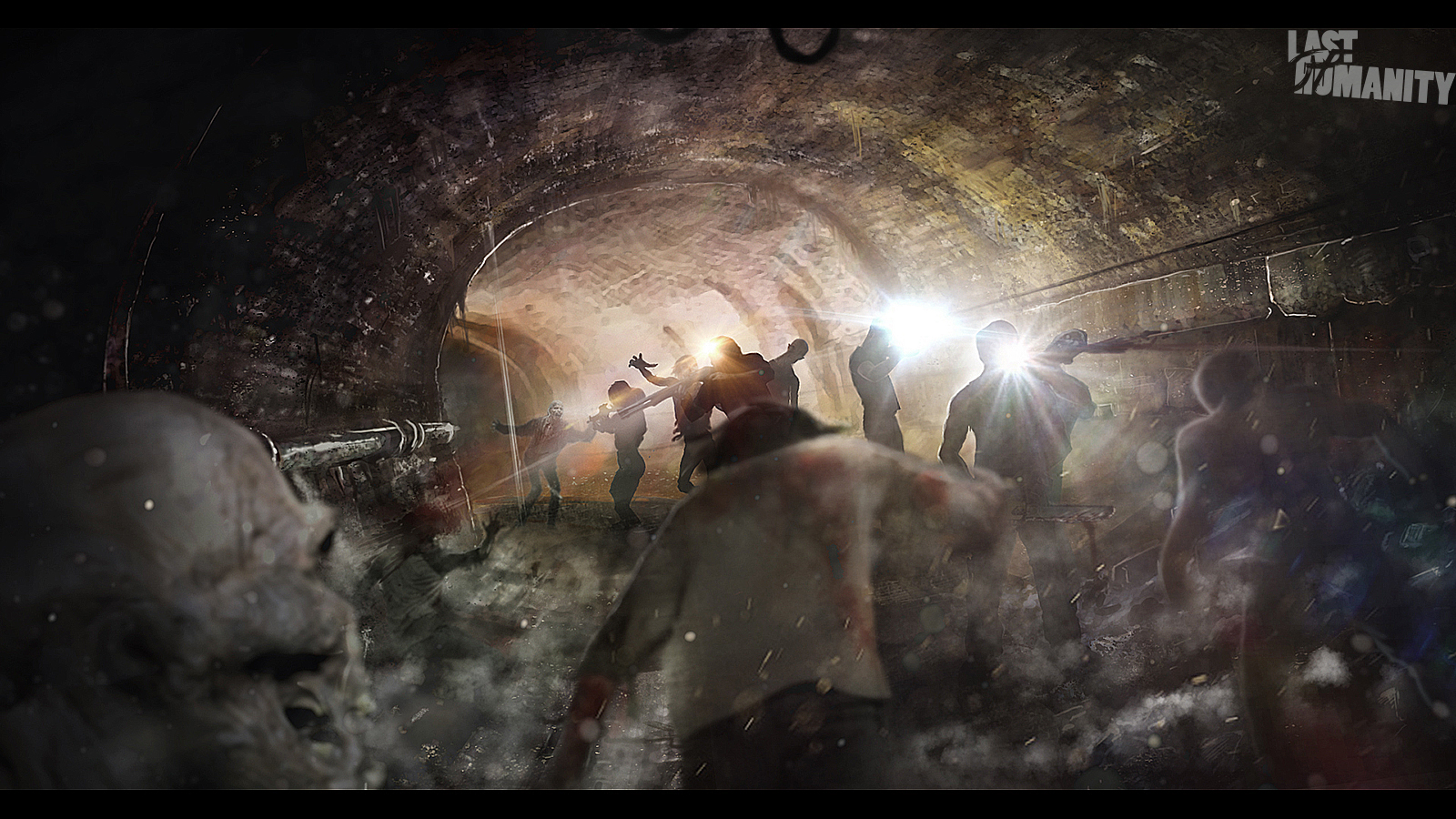 Players will loot and scavenge the "Hot Zone" as they are dropped in and look for clues and ways to finish their missions. Anything a player collects while on mission will be kept, so long as they can make it to the chopper. As this is a PvPvE, other players will still be able to kill you, and loot what you have collected, so be careful. This game makes the players consider, who can really be trusted?
The game will encompass the players as both a human survivor and a zombie. As an zombie player, DNA will be gained to evolve your Zombie persona, unlocking abilities, enhancements, and general power. As a survivor, anything collected along the way to the evac chopper will be kept. With each new MISSION/Chapter, players will be given the option to select items/inventory for the next load out. So players should choose wisely what to take into the game and try not to die, as once a player is killed, they will become one of the undead; hungering, thirsting for survivors who were once considered allies.
The Last of Humanity is a hardcore survivor game at its core; meaning, anything within a MISSION that is dropped is lost, along withthe character selected for the MISSION. If a player's survivor dies during the MISSION, a new survivor will be generated with their own procedurally generated storyline, skills and more.
Although seven years have come, our goals are still the same, but we can achieve such a goal with different processes and steps. These new challenges represent the growth and prosperity for The Last Of Humanity, so come join us on this journey and stay tuned for more information to be released through June and July 2020!
Stay safe out there,survivors, and remember… You are the Last of Humanity!