Kraken Empire is pleased to announce the release of the first public demo of their upcoming action adventure shooter, Kromaia, a unique renewal of the space shooter genre. Kromaia features a surprising blend between the arcade cabinet flavour and the total freedom of open world adventures.
The demo consists of a survival minigame that offers 3 minutes of pure action gameplay and two opposite spaceships to try, with their different capabilities and weaponry. This first preview demo is short and easy to play, but it is capable of showing how fast, agile and immersive the intented gameplay can be. It will be available for download while the crowdfunding campaign lasts, that is, until Nov 22nd. A full preview without time restrictions, 2 gameplay modes (survival and story mode) and 4 different ships to try is sent to the pledgers of their crowdfunding campaign.
The unique navigation system within Kromaia separates the game from other shooters. The world is entirely driven by physical forces. A different set of thrusters is arranged for each ship in order to maximize maneuverability, with different levels of difficulty to adapt to the playstyle. Advanced flyers will be pushed to their limits with quick turns and extreme dodging, combined with a powerful multidirectional boost system that allows players to move over the real speed of sound with incredible visual impact.
Kromaia also features a special kind of emergent gameplay; the advanced A.I. system uses physical parameters and a sophisticated prediction model to adapt units speed, attacks, flocking and smart group formations. This results in the game experience being different every time depending on the way the game is played.



Story
Kromaia takes place in a multiverse and tells the story of a stranded soul who awakens in a weird shrine, finding itself sealed inside a mechanical unit. Having no memories at all, it must make its way in search for answers, in a world of forgotten devices and hostile creatures, while a somehow familiar voice within claims to know its mind better than itself.
According to the mechanical armor system log, the shrine and the infinite void surrounding it, Kyllene, is actually an artificial anomaly. It serves as an access port to several parallel realities, recorded copies of the original Universe, presumably collapsed. Kyllene's very existence seems related to this copies and its machinery appears not to be 100% functional.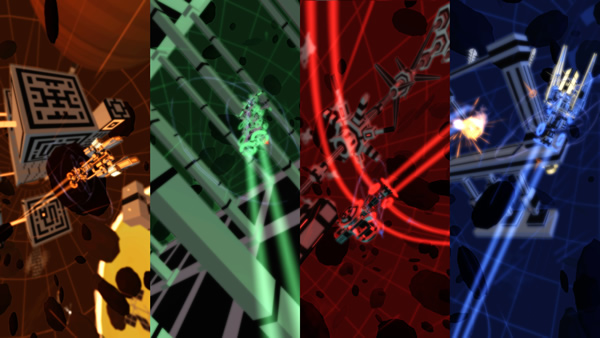 Features of Kromaia
Unique and immersive journey, mixing technology and myth, in an innovative gameplay experience
Get your hands one of the fastest and most agile gameplays to date
Interact with hundreds of physical objects, like asteroids, structures and devices, and fight dozens of enemies at once
Believable and destructible world with its own rules and physic laws
Breaking visual atmosphere which combines ancient architecture, mechanical artefacts and weird creatures
Artificial intelligence based on independent simple brains that cooperate creating emergent behaviours
Different selectable ships with unique weapons and capabilities
Moddable content using plain text (XML) including levels, objects, weapons, player and AI units...
Several playing modes for every kind of player: Story Mode (adventure), Score Attack (arcade), Timed Circuit (racing)...
Demo
Dl.dropboxusercontent.com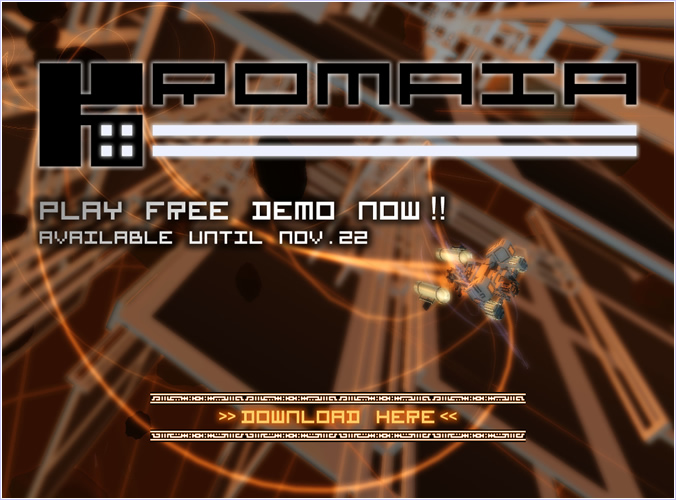 Awards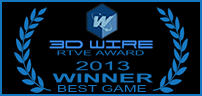 Links
Kraken Empire:
Krakenempire.com
Kromaia:
Krakenempire.com

Campaigns
Crowdfunding campaign:
Igg.me
Steam Greenlight:
Steamcommunity.com


Videos
Full trailer:
Youtube.com
Minigame Gameplay trailer:
Youtube.com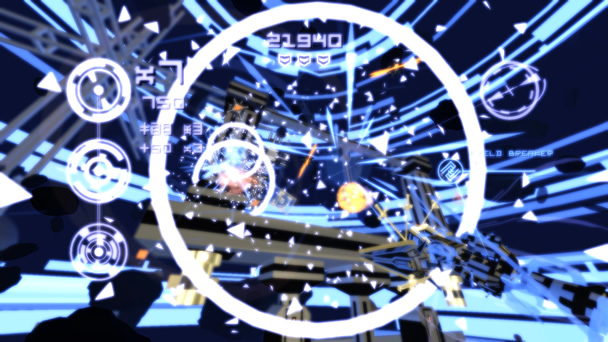 About Kraken Empire
Kraken Empire is an independent game development studio founded in2010 by industry professionals sharing a simple, yet firm principle: Thecreation of quality entertainment based upon modern software engineeringmethodologies.Thank you for your interest!