KinnikuNeko - Learn to destroy.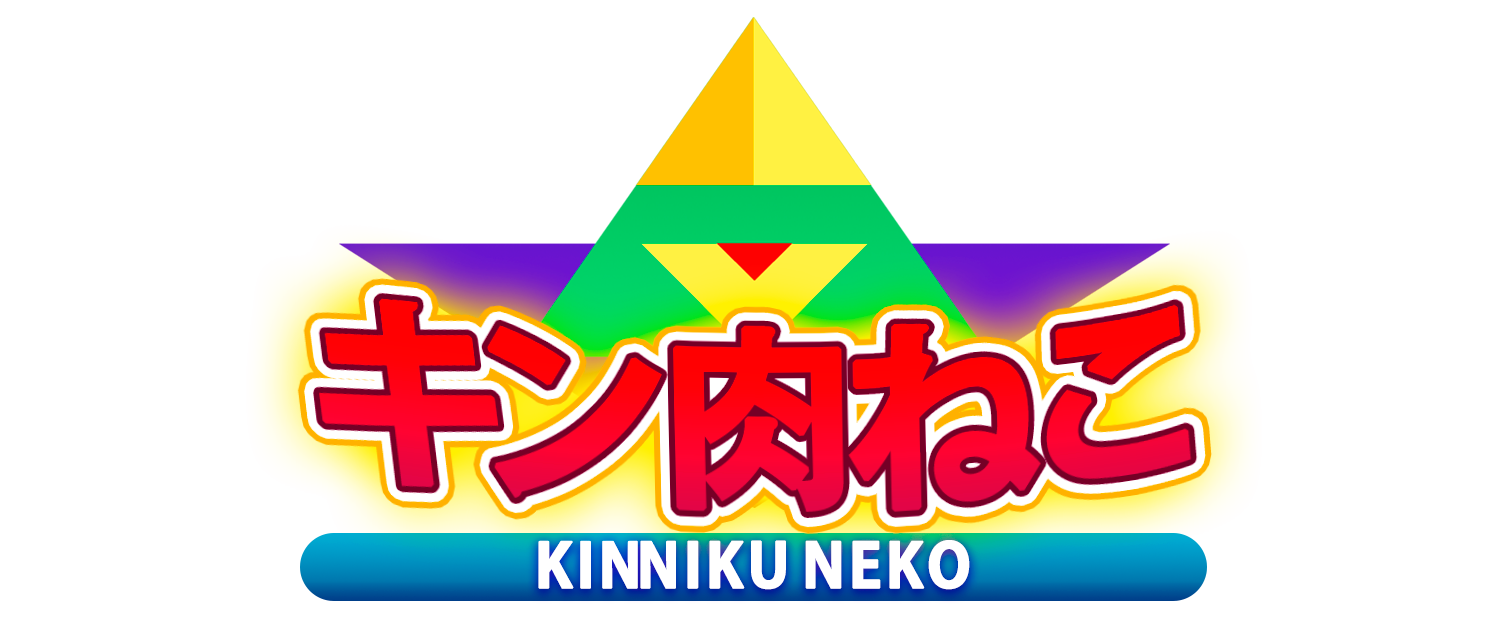 As you know, I'm developing KinnikuNeko, It's currently live in KICKSTARTER. It's a 2D Run'nGun / Platformer about a muscular cat that fights against aliens. Japanese aesthetic and avaible Demo !
Today I was reviewing the first steps of the project.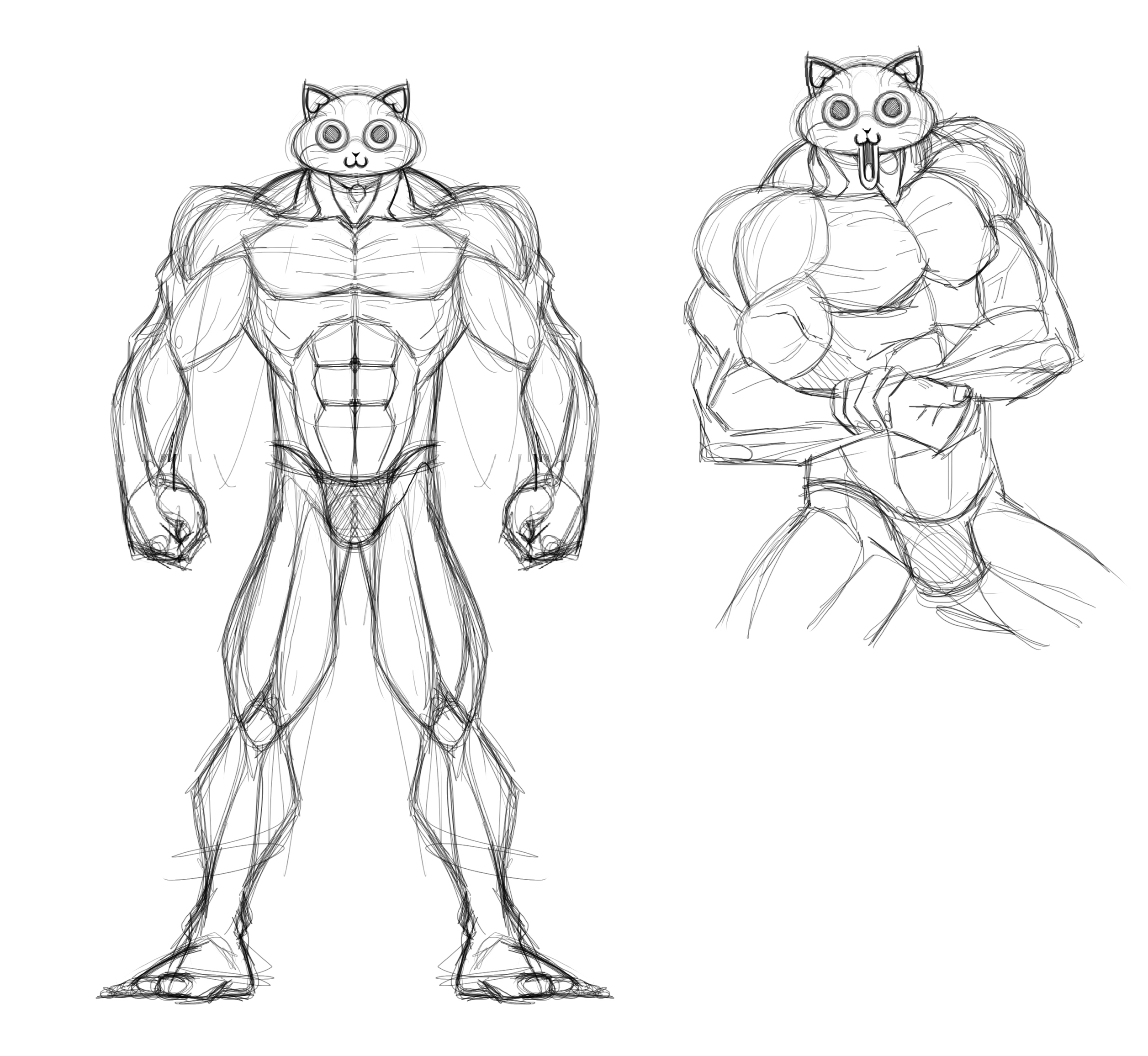 Many months ago I started developing the game on Unreal Engine. Some time later I was recommended that if the game was going to be in 2D, Unity would be much better. There was no problem with Unreal, but the loading time and weigth was excessive for the type of game that was going to be.
At the beginning Kinnikuneko was going to be a game with pixel art. However, I thought that by knowing how to draw and animate, I could take advantage of those skills and squeeze them to my limits, leaving a clear vision of the pictures.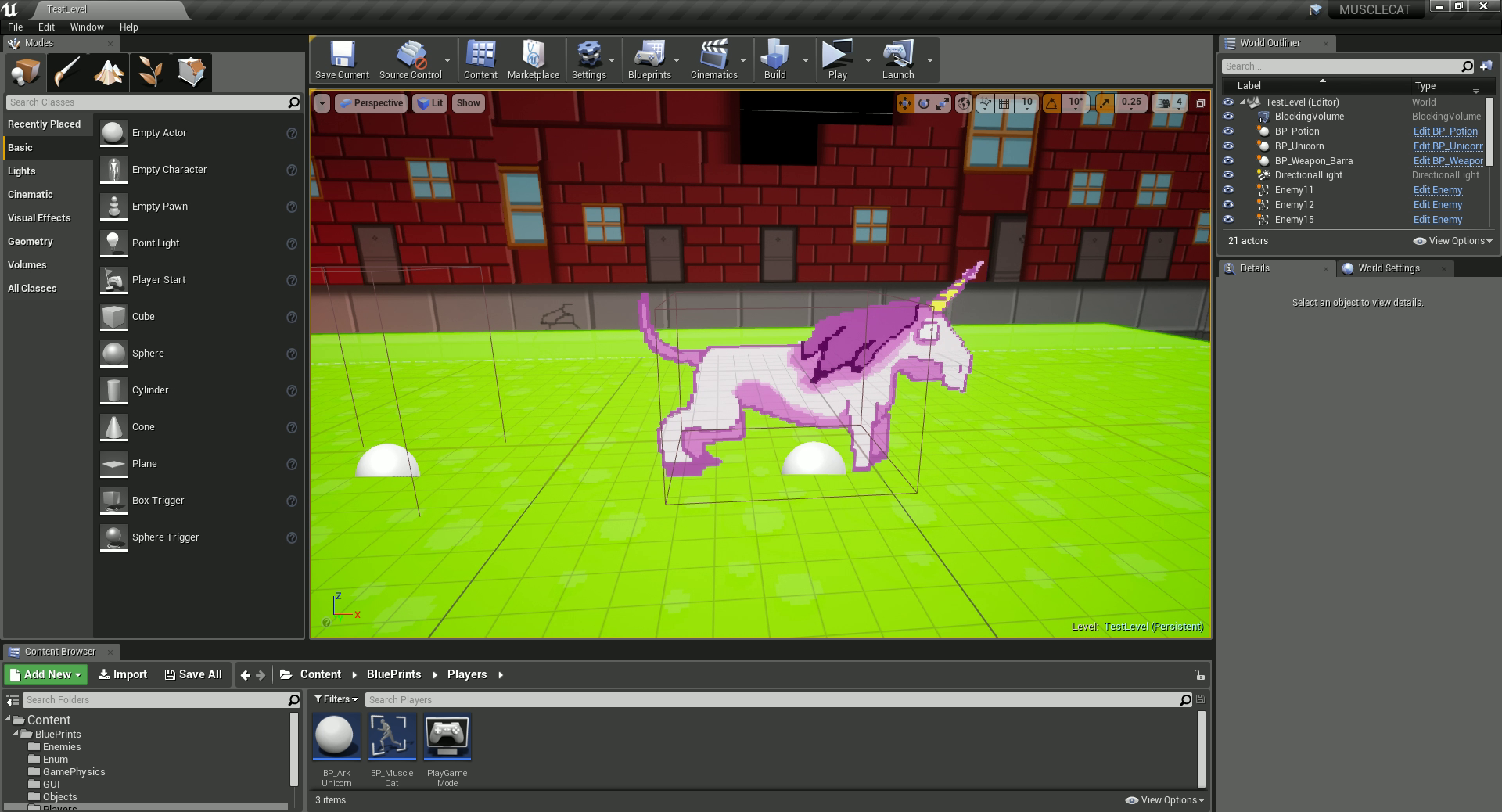 After having a lot of work done, I decided to erase everything and start again.

The design was changing in the next months. The first design was too neutral, it had nothing special, I could easily imagine it as a funny NPC that was in the background. Later I managed to give him something more personality by playing with the colors and his look, this is the only thing that could grant him a special personality.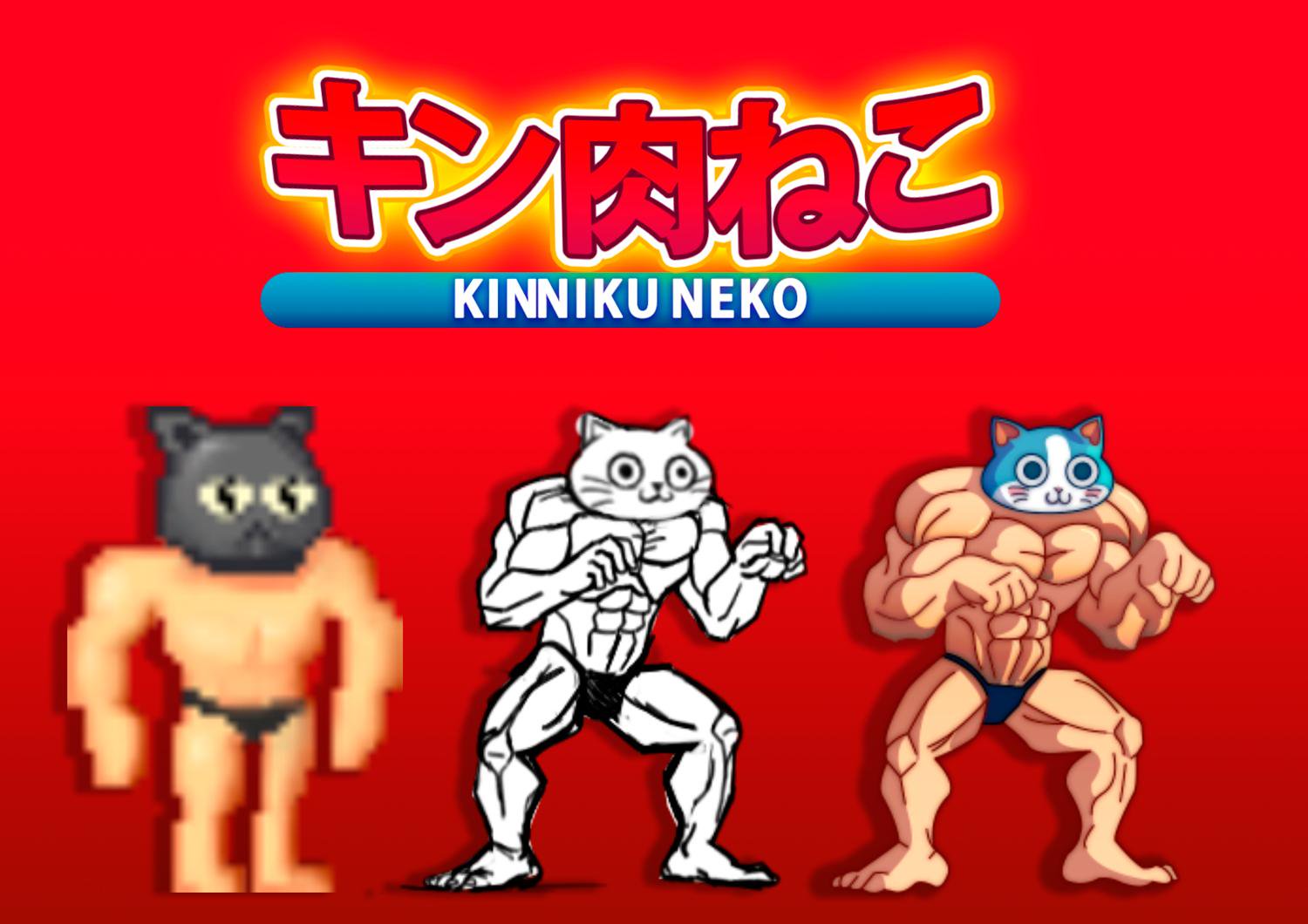 Another main character is Lemon, a pretty strange girl.
At first she was going to be more mature. She was also going to have a more aggressive. After many designs, and even after cleaning all the concepts, I thought that the design of the character would be better if she were a younger and sweet girl. The contrast with a grotesque and muscular cat is much more fun.
All the concept designs for the enemies also changed.
I 've noticed that, sometimes it hurts to erase a large part of the work you have, but it's important to know how to eliminate the things that don't give the carving. I think the secret is to keep only the best and discard the rest. You've to learn to be objective with your own work, even if it hurts!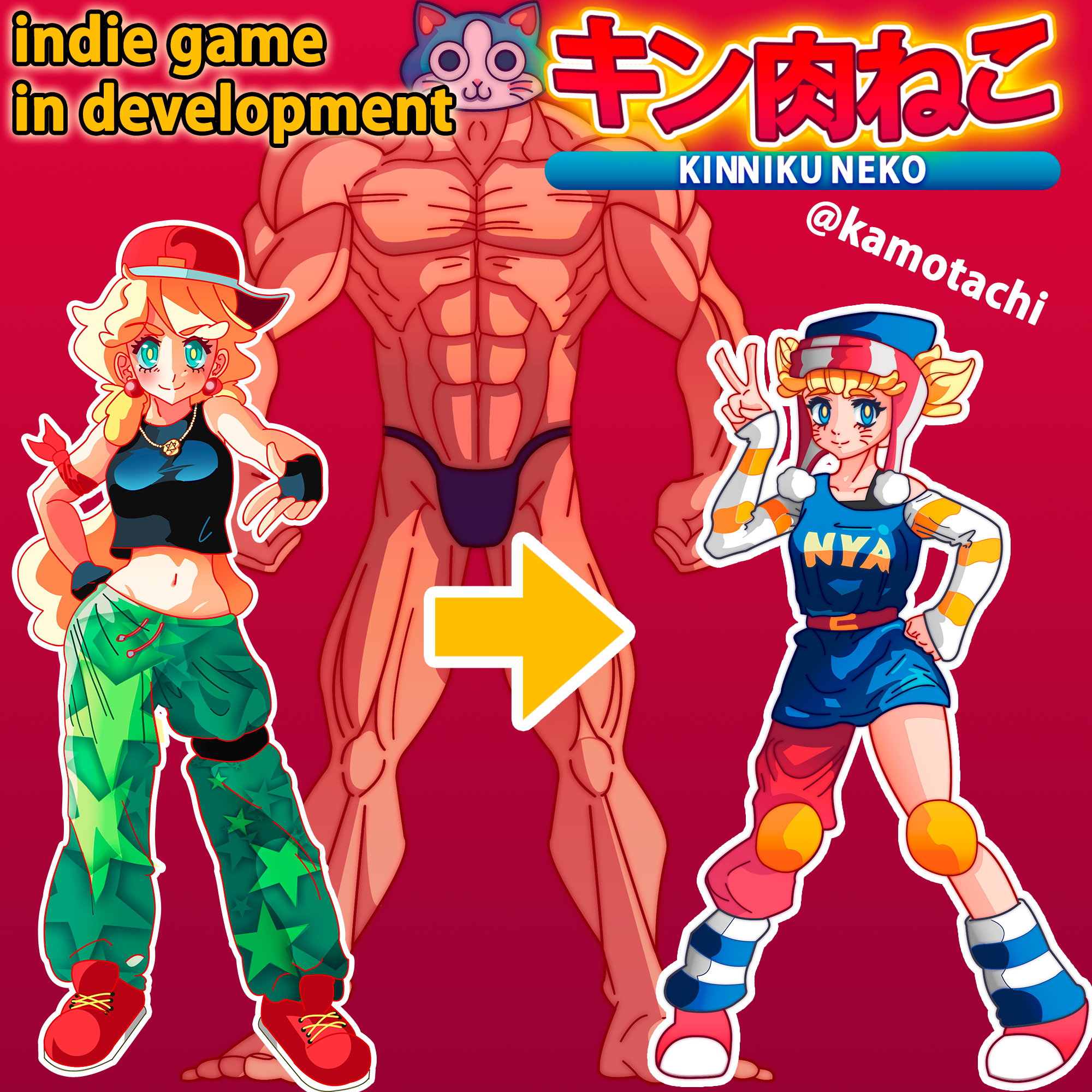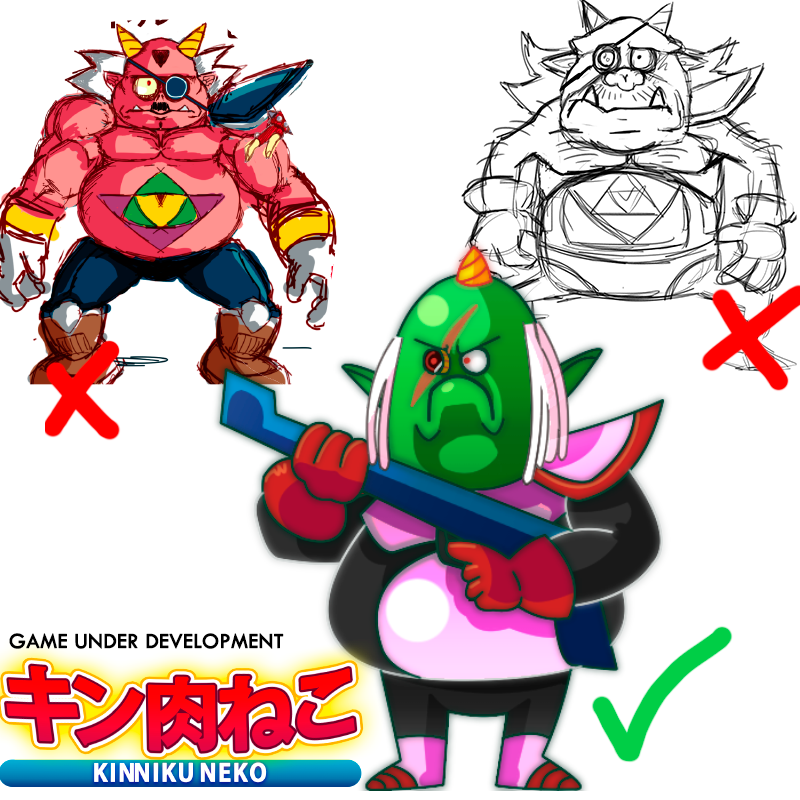 On the other hand, kickstarter is still going, there are still many days left !!!
Demo avaible here:


I recommend THIS ARTICLE if you are interested on this!