Hello all,
First and foremost apologies for the long silence. As some of you might remember we initially used the now deprecated UNET for our Networking code. The truth is in hindsight, it just wasn't really suited for a RTS game, with the result units would often be prone to desync. We also moved from Peer-to-peer networking to a dedicated server, but once again the networking code was just not suited very well for this and the "foundation" of it all was just barely held together.
This was something that obviously were bugging us, so we decided to rework it all. However what we hadn't foreseen was that it basically meant we had to recreate the whole game. So this is the reason why it's been taking so long, however besides the reworked networking we also have a bunch of new cool stuff to show you guys.
New map: Ireland
Our latest map is that of Ireland, it's a medieval themed map and we're really happy with how well it has turned out. It is already added to the matchmaking, so if you join the queue there's a big chance your next match will be in this.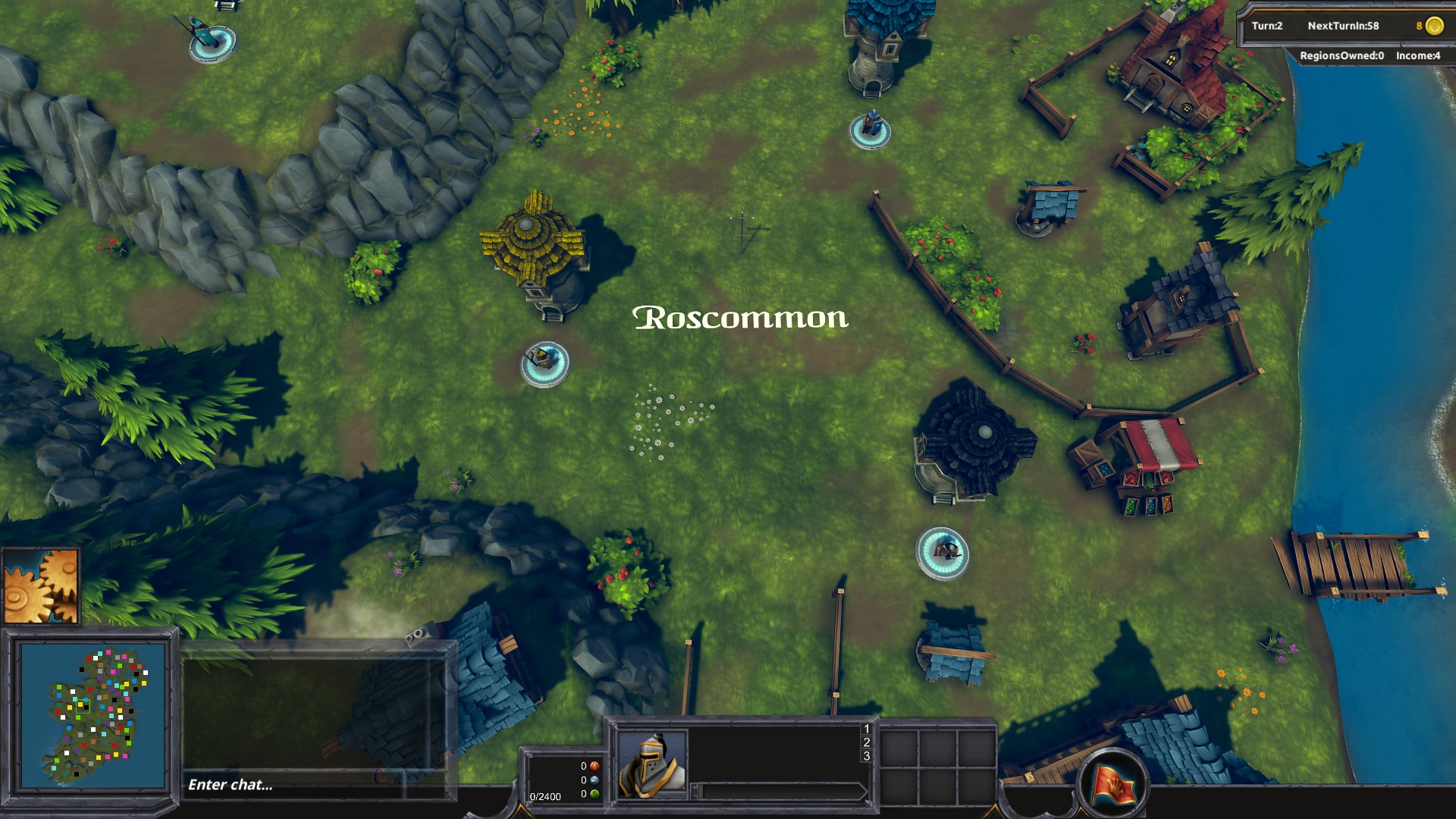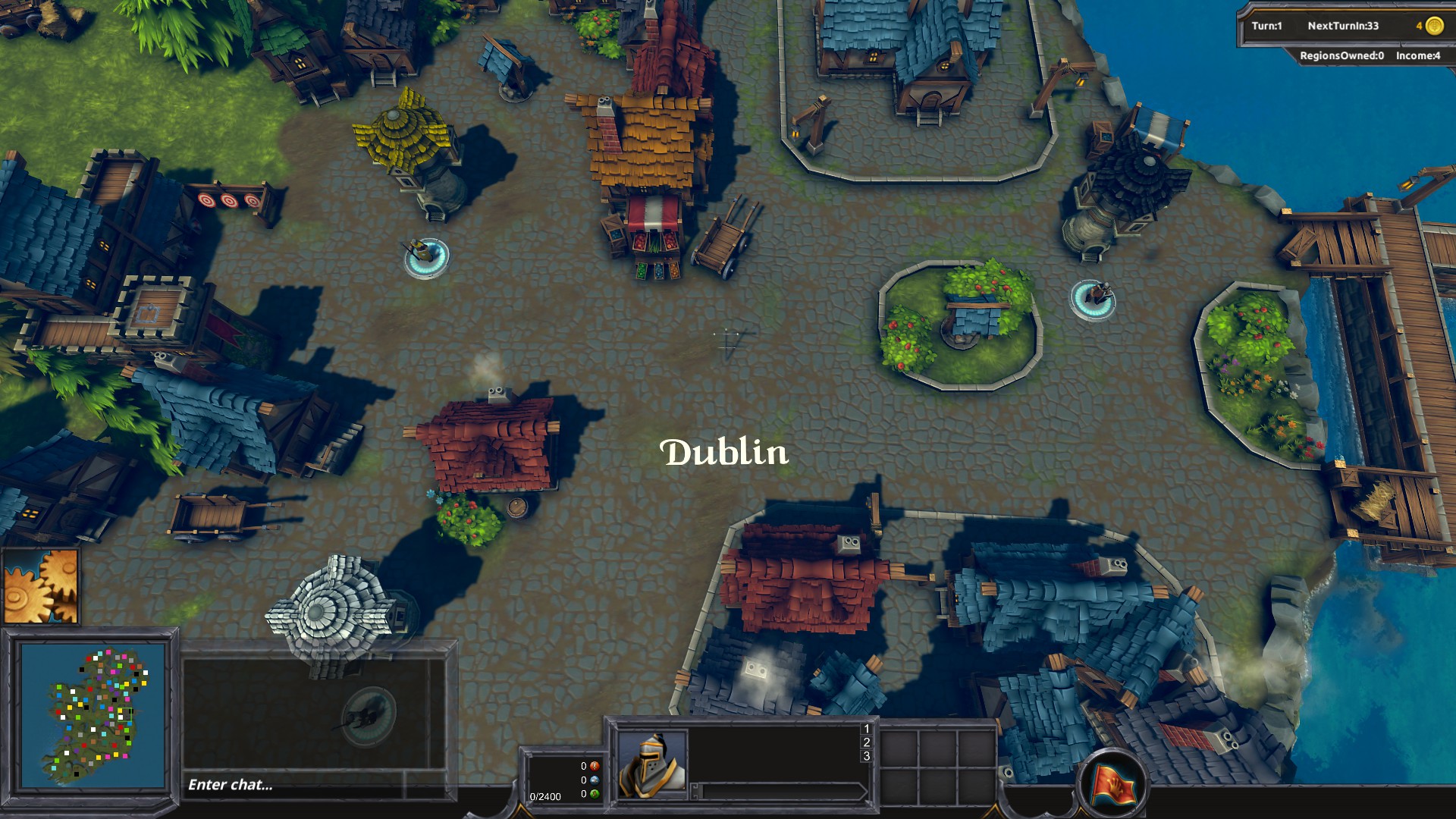 6 new units
A couple of our players had for quite a while suggested we add some new units to the game, as to which after some consideration we chose to oblige to. The reasoning for the hesitation was that it meant we also had to create the new units for all the skins, so it was a quite time consuming task. That being said we're really happy with the results!
Sniper
As you can see we've also reworked the army/unit selection, and at the same time added visible stats for the units in the menu.
However the first of the new units is a sniper for the modern army, and while it might be quite vulnerable it has a very longe range for its attack.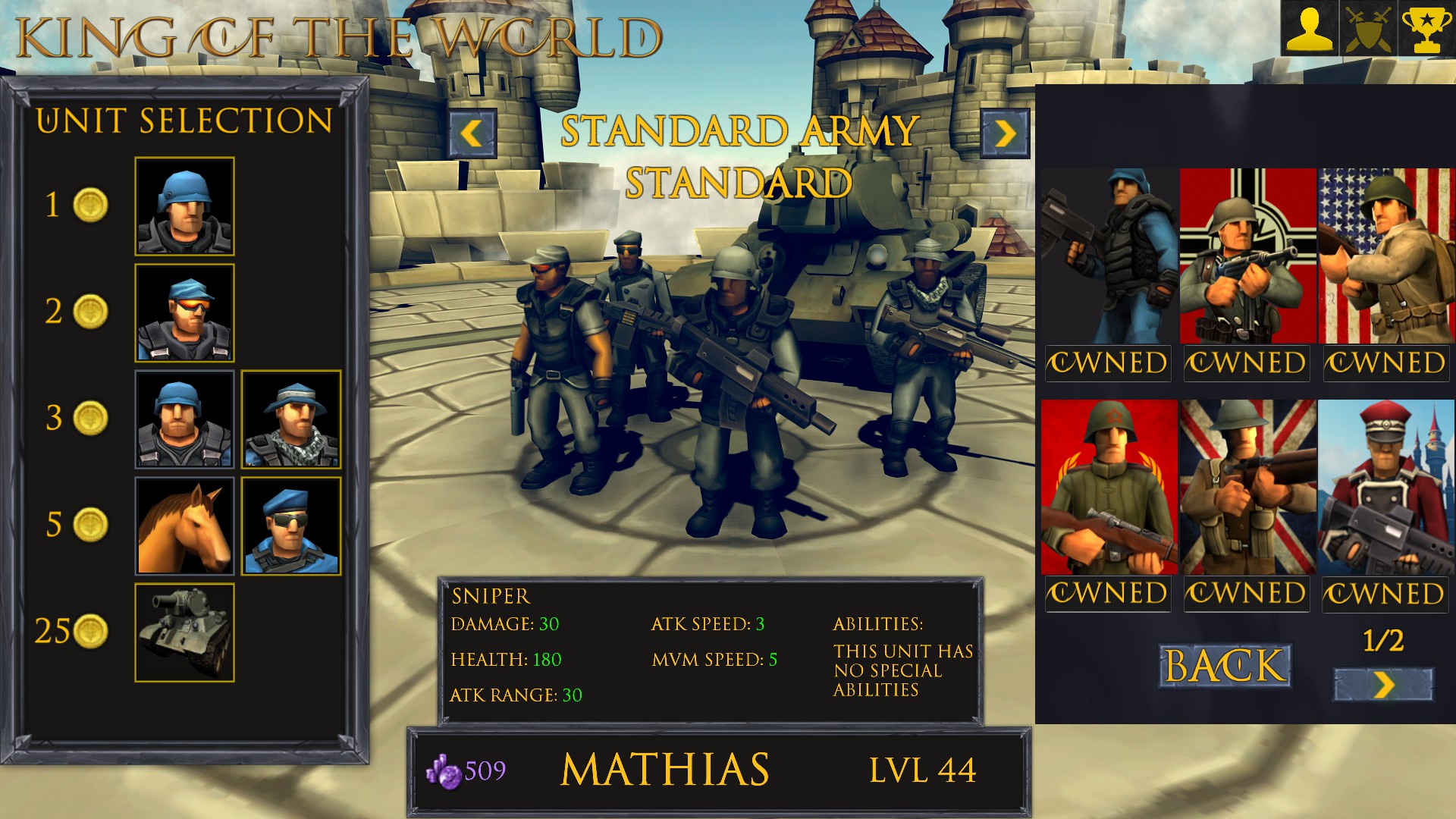 Officer
The Officer is a quite all-around unit, however it's biggest strength is that it has 3 buffs which can be manually used in-game to increase either the Damage, HP or Lifesteal of nearby allied units.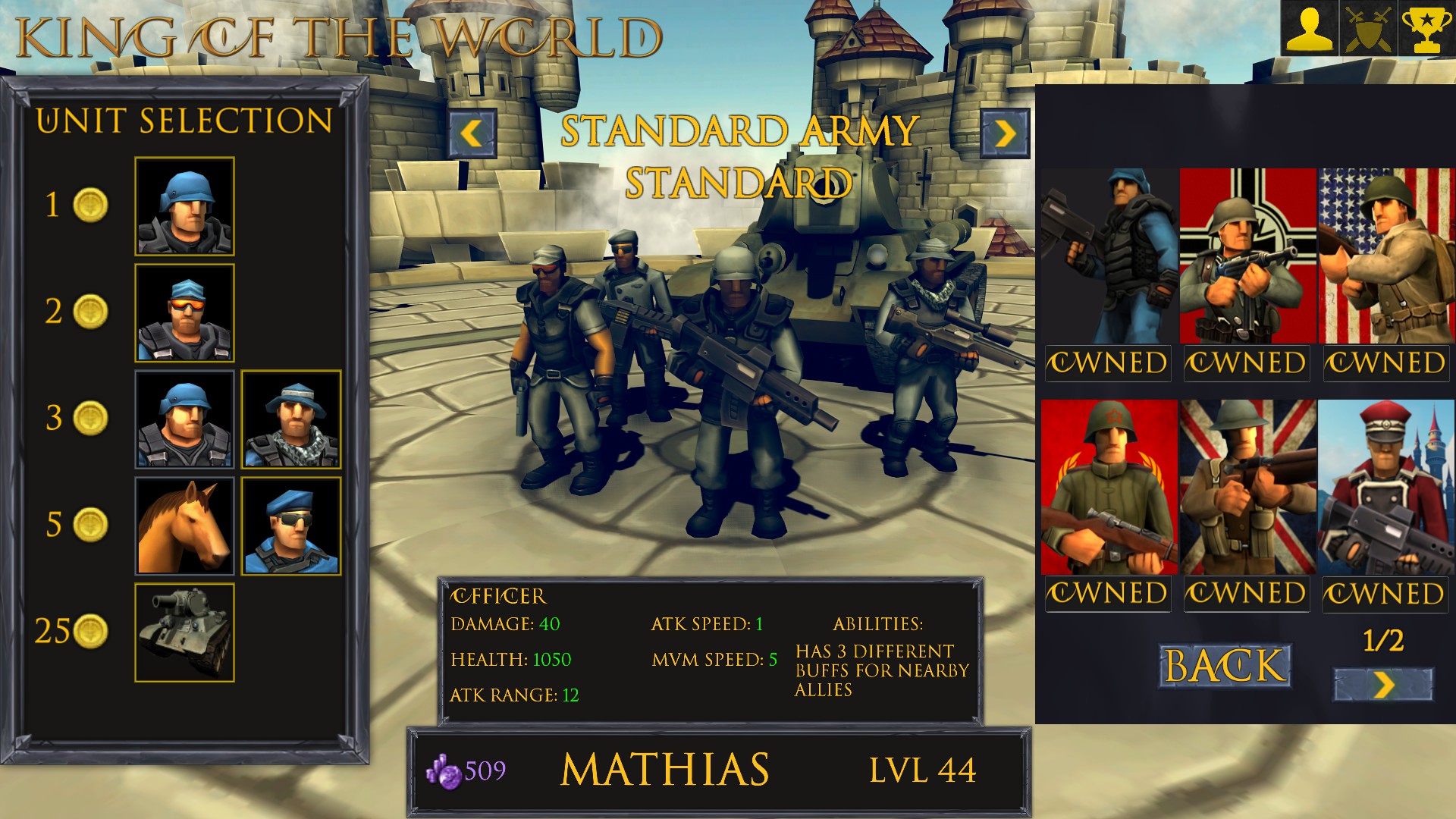 Mage
The mage is a ranged unit like it's counterpart the archer, however it has a higher attack damage but a smaller attack range.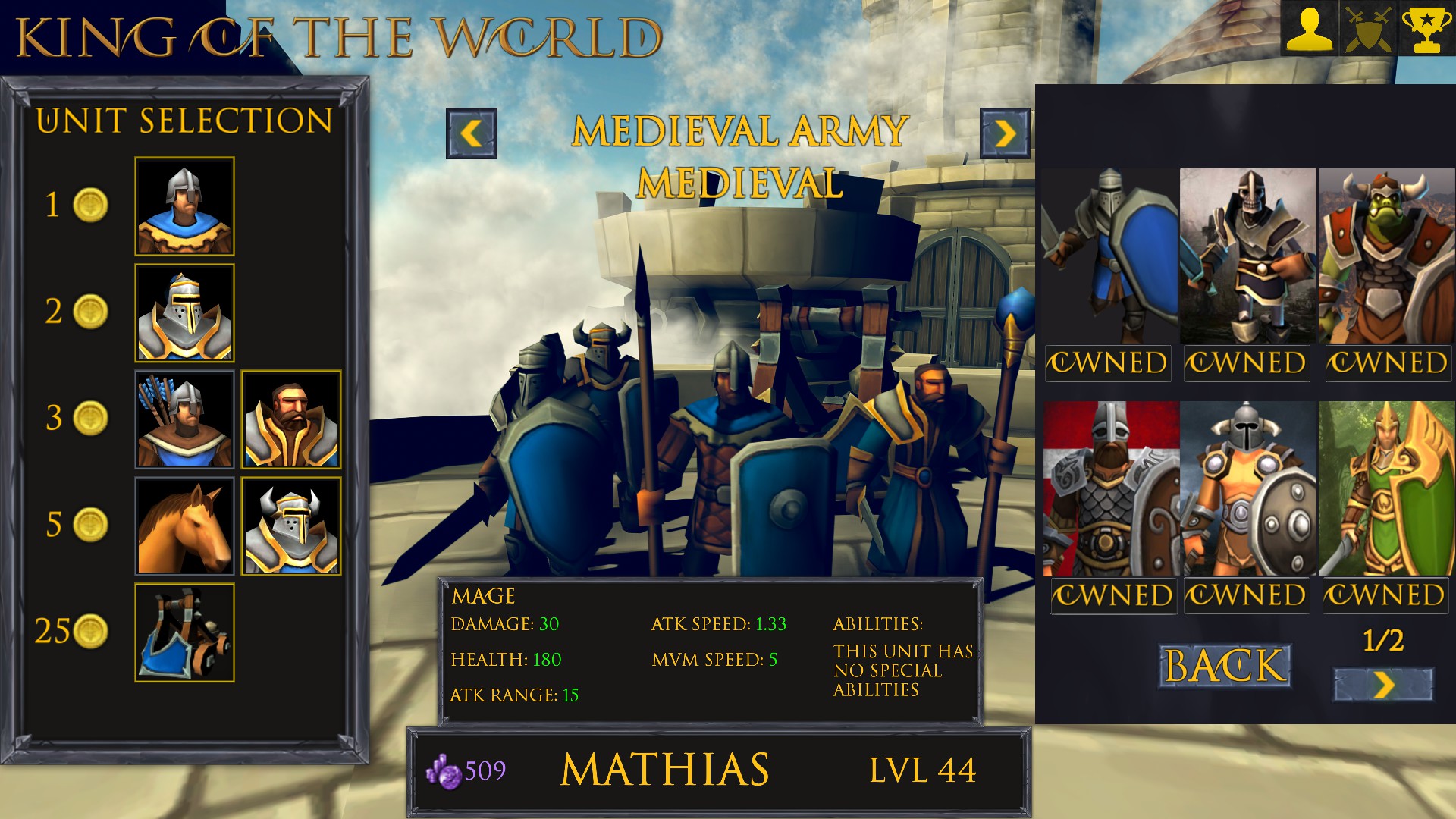 Paladin
The Paladin is the medieval army's "tanky" unit, it doesn't do a whole lot of damage for a 5 gold unit but it can take quite a lot of hits especially due to its special ability which has a 25% chance to block 10 DMG.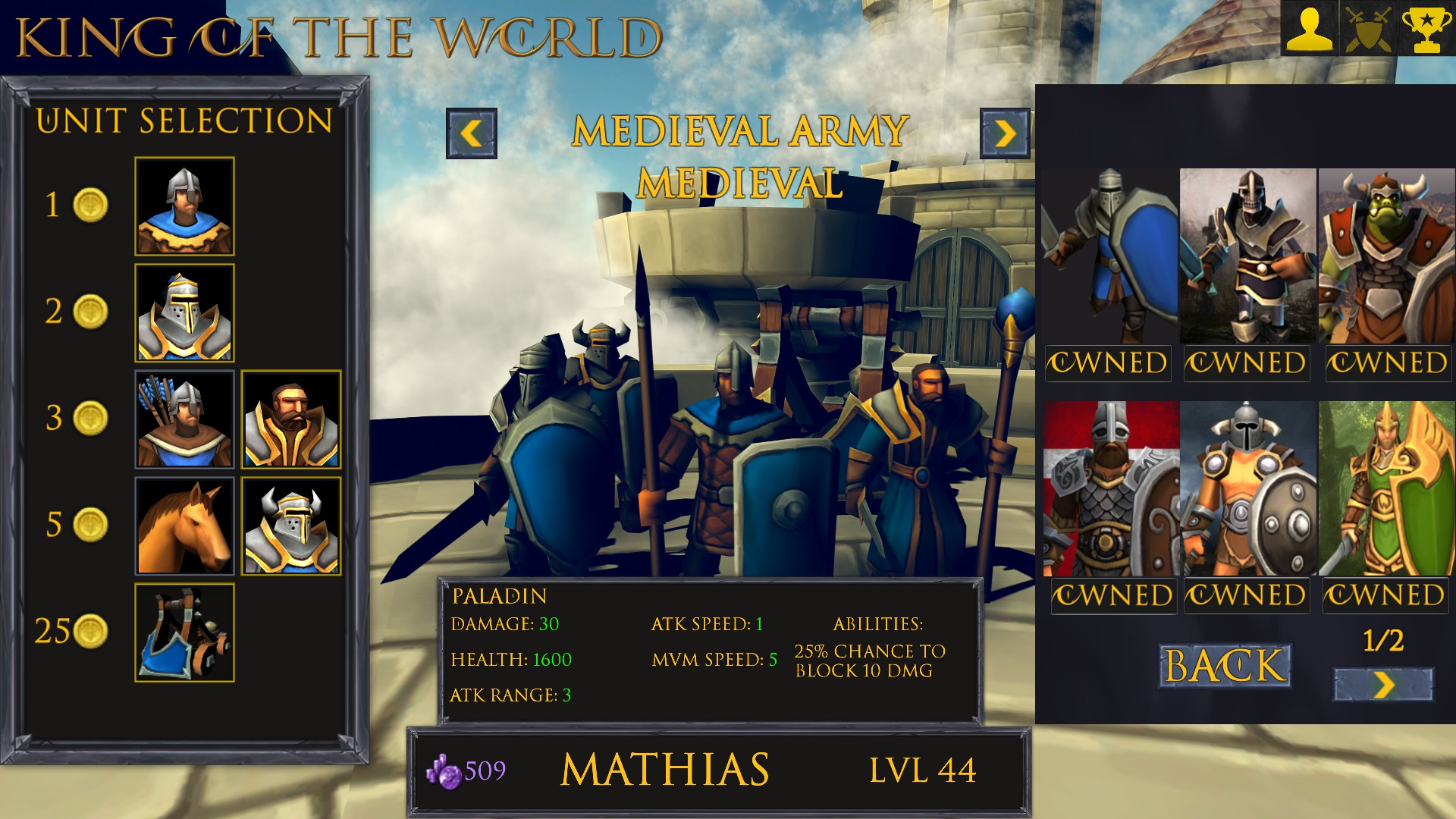 Enforcers
The Cyborg Enforcers are a melee cannon fodder unit, it cost 3 gold but with that you get 2 units. So while they might not be particular strong, you can overwhelm almost any enemy with sheer numbers.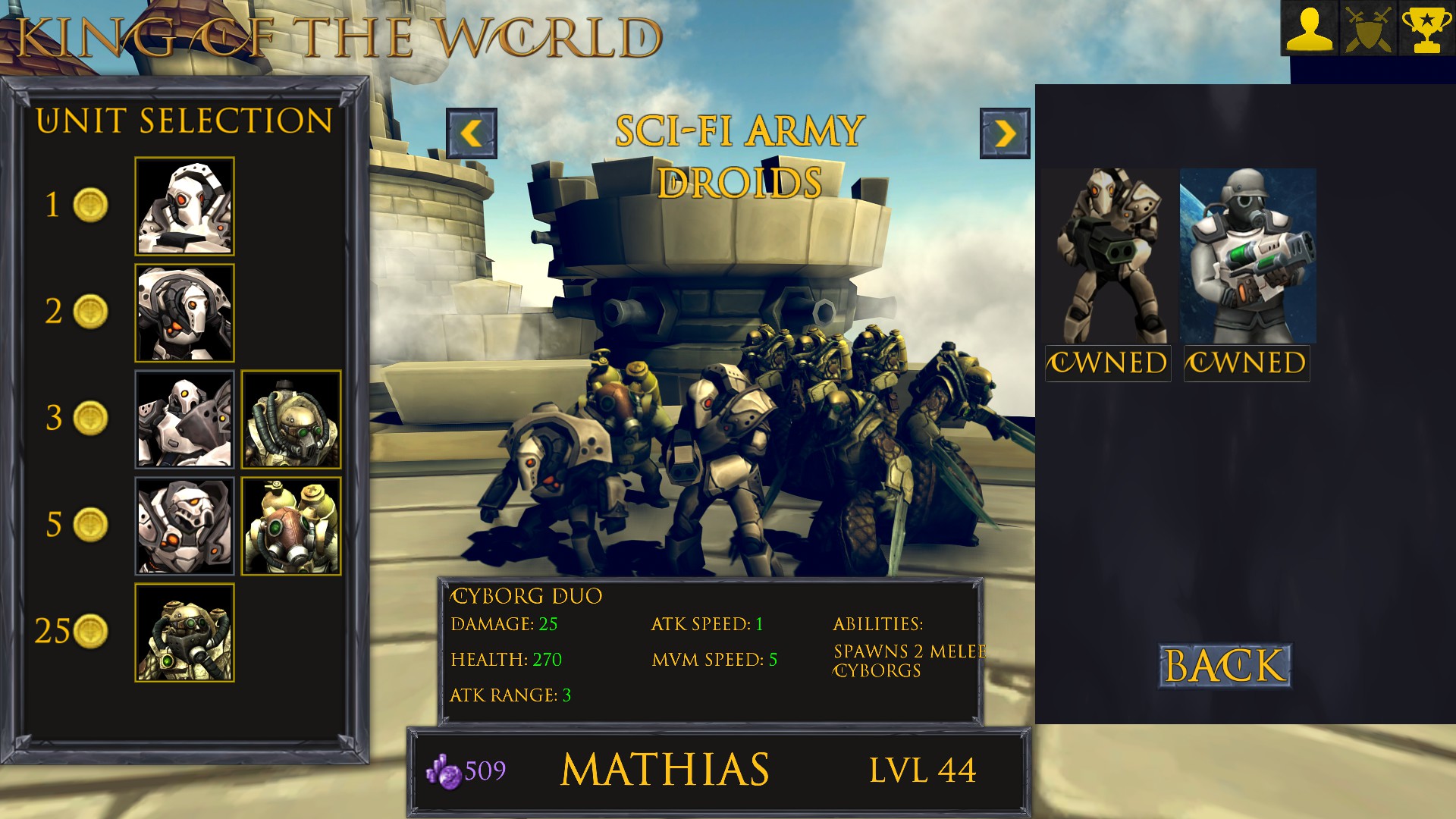 Fanatic
The Fanatic is a 5 gold unit and while it does barely any damage at all, it explodes upon death dealing 150 damage to all nearby enemies. This unit is perhaps one of the strongest early game units, and even though we already have, it might be nerfed a bit in the future.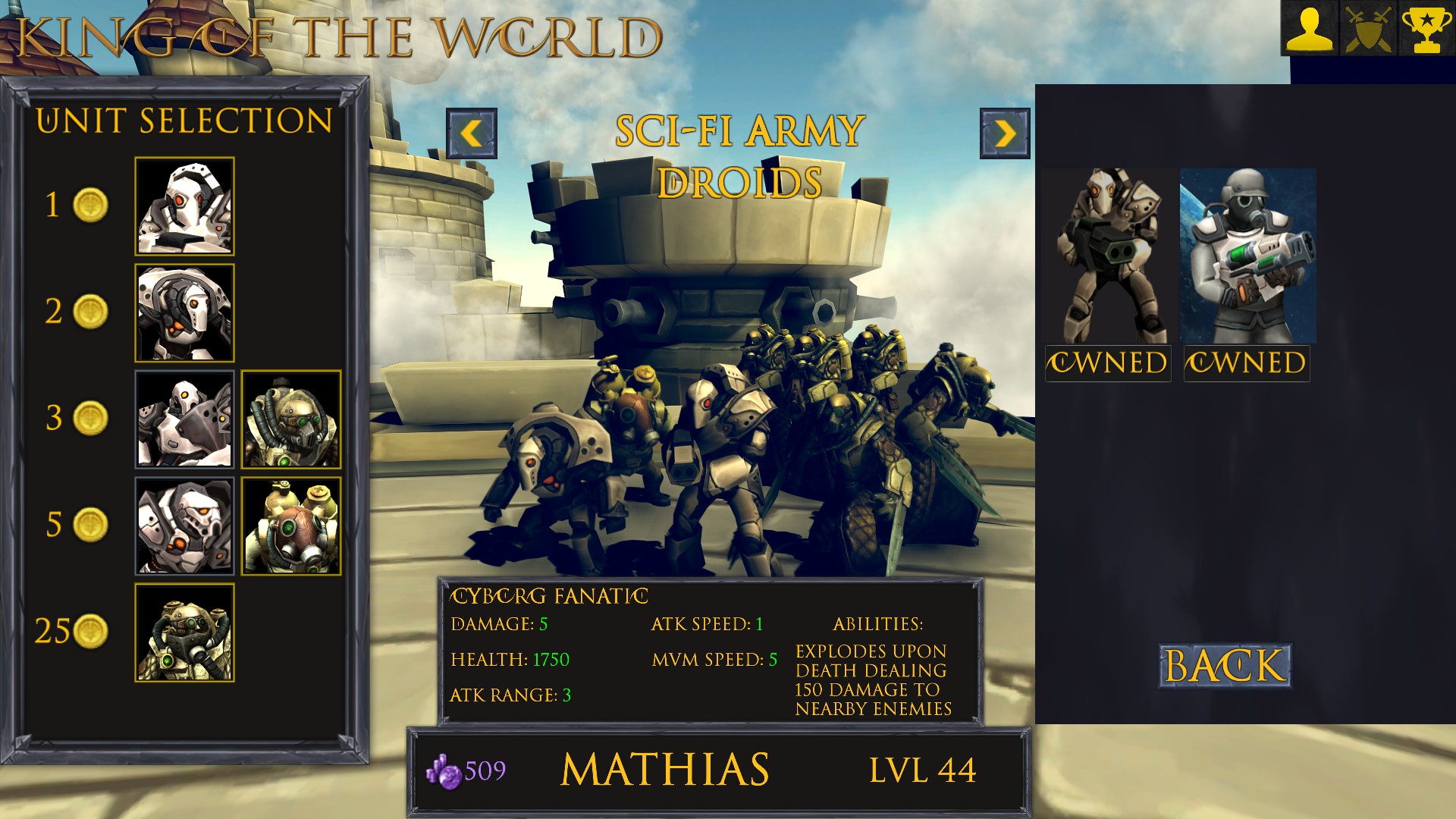 Additional content:
There's of course a lot of additional added content/improvement, these are pretty all-around and include everything from visuals, performance, new techs, bug fixes & much more. If you want to see the full patch notes kindly take a look at our patch notes thread at Steam: Steam Patch Notes Thread
Upcoming tournament
We're hosting a tournament for the game the 25th of July, so if you feel you're up for the challenge or just want to have a fun night. You're more than welcome to join here: Challonge.com
At last we hope you've enjoyed reading this article, and we might actually do a giveaway here on the site for the Definitive Edition so keep an eye out for that!