Hi guys!
Thanks to over 300 of backers, we've reached 18% of our goal so far. You're awesome! We can't make it without your help, and every little bit of publicity we can get will really help to reach our goal on time.
And now, on to our mega update!
New Video
We've made some improvements and added some new elements as featured in our latest gameplay video:
- the camera moves closer to the character when entering buildings- as some of you have requested, we have adjusted the camera higher when driving the car, to allow you to see further- open and close doors. In Frozen State, you can hide from enemies behind closed doors, but some doors will be destructible, providing only temporary shelter.- the car now drives like a truly hovering object, exactly the way we wanted it.
New graphics
Over the past weekend, our fantastic 3D artist Anatoly has created a new building - a small furniture store. The dilapidated condition of the store reflects the current condition of many buildings that survived the disaster in Frozen State.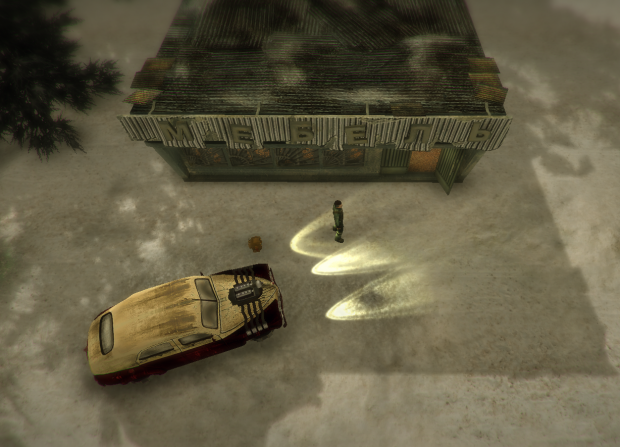 New music
As some of you may have already noticed, Frozen State features a day-night cycle, and every location will have its own unique soundtracks for night and day. Our friend Dmitri has been hard at work, and here are the finished soundtracks for the third location.
New tier
We've received a lot of requests regarding a new tier, which would include the soundtracks from the game as well as the advanced survival pack. The new tier will include the rewards from Belyaev + Soundtracks and will be launched tomorrow for 30£
Greenlight
Frozen State has had a Greenlight page in the concepts section for about a month now, and we would like to show what gamers from steam think about our project. Even though this section has far fewer unique visitors, Frozen State has a very impressive ratio 98% of all visitors voting "Yes"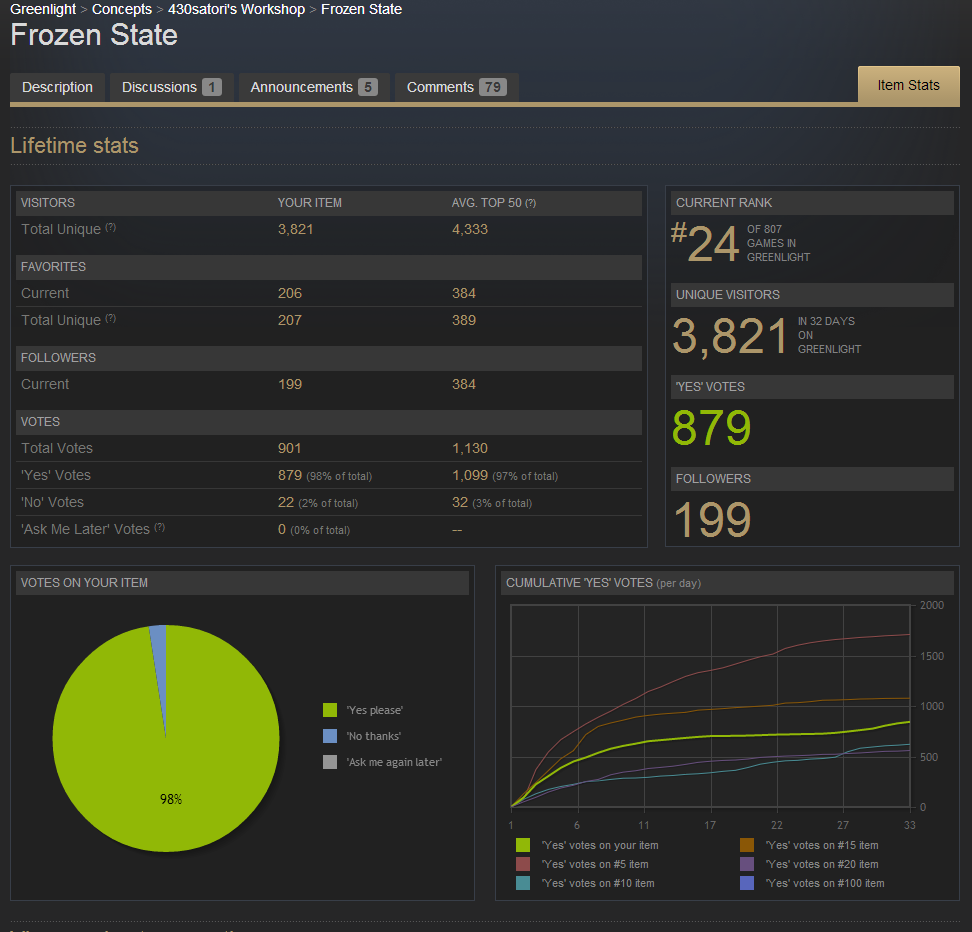 More announcements
Tomorrow, I (Alex) will be answering questions about Frozen State in a live streaming show with cool people from the other Kickstarter projects:
Unrest - an Unconventional RPG Set in Ancient India
Frozen State - a survival based horror RPG
GhostControl Inc. - a witty business simulation paired with strategic battles
Nelli Cootalot - a Retro Pirate Adventure
Son of Nor - a singleplayer and co-op action adventure game
Days of Dawn - a turn-based RPG with unique magic system
Wings - a full HD remake of Cinemaware's classic WWI Amiga game featuring never-before-seen content
Soul Saga! - a J-RPG inspired by Playstation classics.
H-Hour: World's Elite - a spiritual successor to those breakout PlayStation 2 shooters
The show starts on Thursday, 20th of June at the following local times:
19:00 BST (London, UK)
20:00 CET (Heidelberg, Germany)
23:30 IST (Jaipur, India)
11:00 am PST (San Francisco)
02:00 pm EST (New York)
Come along and bring popcorn it should be fun))
Avatars for backers
Finally, there are two variants of avatars for you our loyal backers, and both can be downloaded from the links:the left Dl.dropboxusercontent.comthe right Dl.dropboxusercontent.com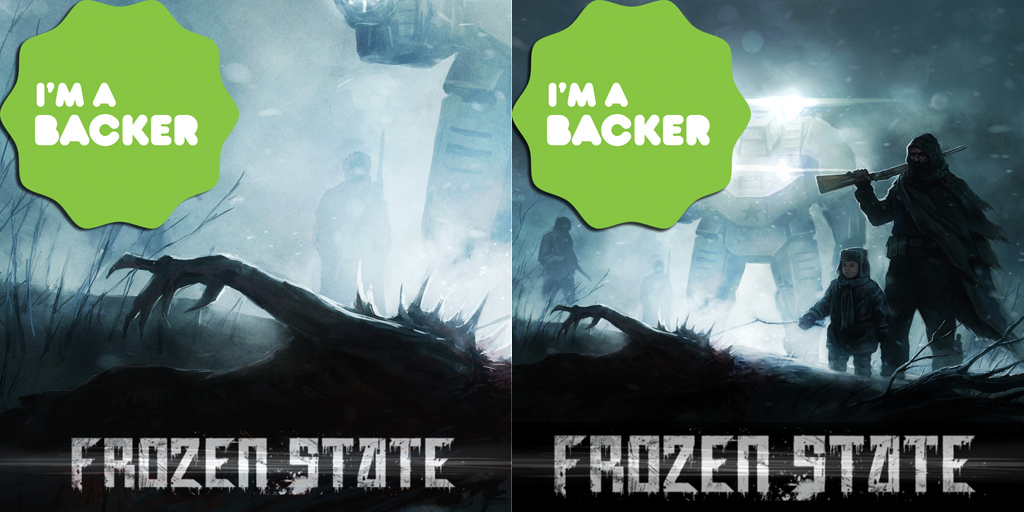 You haven't seen our campaign, take a look
Thank you,
Snow Arc team.