We've teamed-up with American McGee's Spicy Horse!
Today we're pleased to announce that we've teamed-up with Spicy Horse, developer of Akaneiro: Demon Hunters and American McGee's Grimm!
With this Backer-only content, You will need to solve some of the hardest puzzles in the land of Xio, to get Filo and his many ME the American McGee's Grimm costume and the Akaneiro: Demon Hunters costume.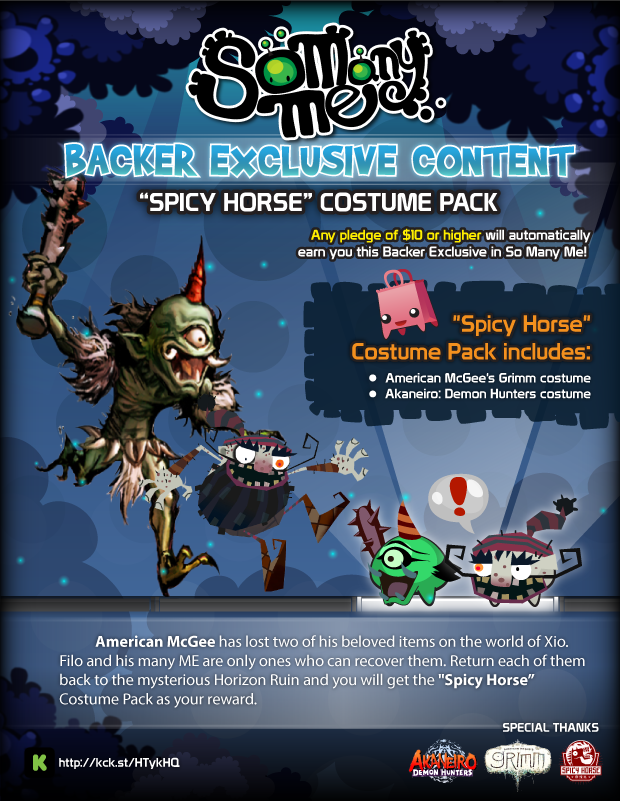 Any pledge of $10 or higher (any amount that gets the game) will automatically earn you this Backer Exclusive in our So Many Me!
Detail: American McGee has lost two of his beloved items on the world of Xio. Filo and his many ME are only ones who can recover them. Return each of them back to the mysterious Horizon Ruin and you will get the "Spicy Horse" Costume Pack as your reward.
We wish you enjoy it as much as we do :)
Wanna get it ? Go ahead here : Kickstarter.com
Til next time,
Extend Studio (x10)