Hi everyone!
Today we wanted to update you with a section of lore surrounding one of the enemies known as the Ika in Eden Star, these are the first lifeforms encountered on Pharus and one of the most common enemy types, de-materialising your structures if left to roam free:

Ten years after the first colonisation, the second frontier sees the fringe expand and colonists settle along the outer rim. With little warning, transmissions are lost with a small outpost stationed on Pharus 7. Whilst attempting to re-establish communication corrupt visual data is received depicting signs of hostile, indigenous life. The salvaged imagery depicts an aggressive creature with three tentacles and a body similar to that of a squid; scientists name these creatures "Ika".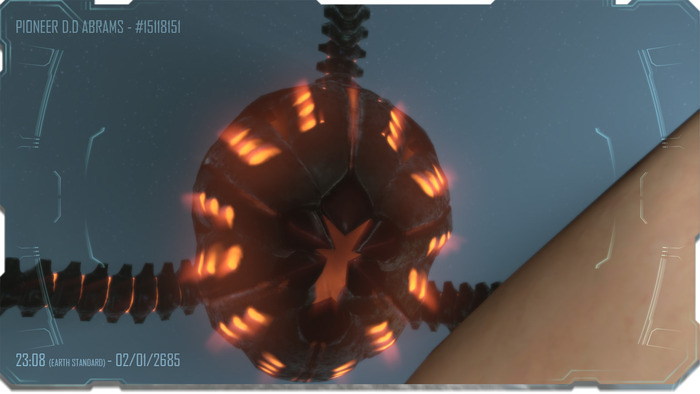 Synthetic replica Ika schematics have been uploaded to the Eden Star's forge for training simulation purposes. Each drone will be materialized with an armament of Tesudo Corporation rail-tech weaponry and designed to mimic the aggressive behaviour of their alien counterparts. Pioneers should be trained against these synthetics to ensure that they are sufficiently qualified for deployment onto the surface of Pharus 7.
These drones are also currently being evaluated for their suitability for deployment by Pioneers to assist in field operations. The Citadel aim to provide a number of prototypical drone configurations to ensure that the Pioneers are well supported if tests prove successful.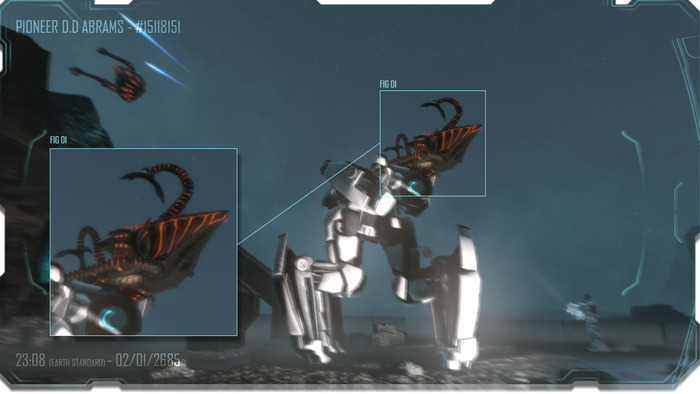 Early analysis of Pharus 7 initially revealed rich Teslinium deposits, making it a high priority acquisition. The Citadel are requesting second generation Pioneer candidates, equipped with military-grade weaponry and RMDs to engage. Once training is complete, Pioneers deemed suitable will be deployed to the planet to neutralize any threat, establish outposts and proceed to harvest deposits.
We will reveal more regarding the indigenous life of Pharus 7 very soon along with further information about the robotic allies that you can deploy. What sort of enemies would you like to encounter? Let us know what you think by commenting here or posting on our forum.
If you like what you see, don't forget to back us on Kickstarter.
Thanks again for your support!