DREAM-BUILD-PLAY WINNERS HAVE JOINED FORCES FOR THIS HOLIDAY TREAT!
Hey everyone! Honestly, It's our honor to announce this special costume pack! We couldn't be happier with love and support from our indie friends.
Check out our


"Dream-Build-Play" is one of the contests for indie that we feel attached to. We won the second place in 2010 and get to know many developers from that point forward. These winner games are very well-made and it's our honor to see their costumes in our So Many Me. Believe us, there will be a lot of fun just trying to collect every costumes in this pack and seeing Filo and his ME transform themselves into the lead character of these Dream-Build-Play games (but in a blob-like shape :)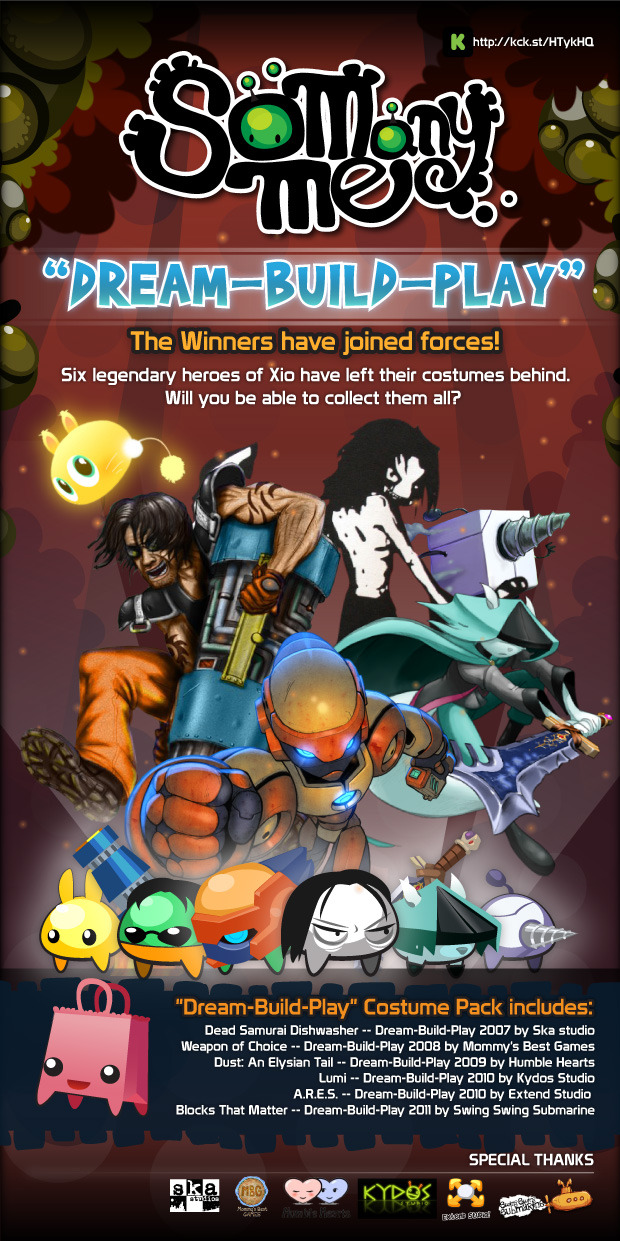 Even better, This costume pack is FREE for everybody! They will all scattered around Xio. And again you will need to solve puzzle(s) to get each of them!

The Holiday is coming! Take care and PLEASE don't forget to help us spread out the word!