Greetings Everyone!
As the development of our upcoming role-playing title, Jinx: Womb of Cosmos is progressing on a good and stable pace, we are proud to present you the game's intro scene trailer. The video is the first part of our opening scene and introduces our main character...and how a single act of bravery changed the fate of the Cosmos.
The credits for the narration goes to Marilena Doukaki and to Thanos Zampoukas and Asimakis Reppas for the excellent music and sound direction.
New Artwork
During the past few weeks, our concept artists Felipe De Barros and Giannis Nomikos have prepared some super cool new artwork. Here they are!
Caranthor has many names. The Abject Fear, The Phantasm of Dread, The Echoing Death. He is in everyone, feeding on the fears of mortals and immortals alike. Caranthor is everlasting and omnipresent. Beware.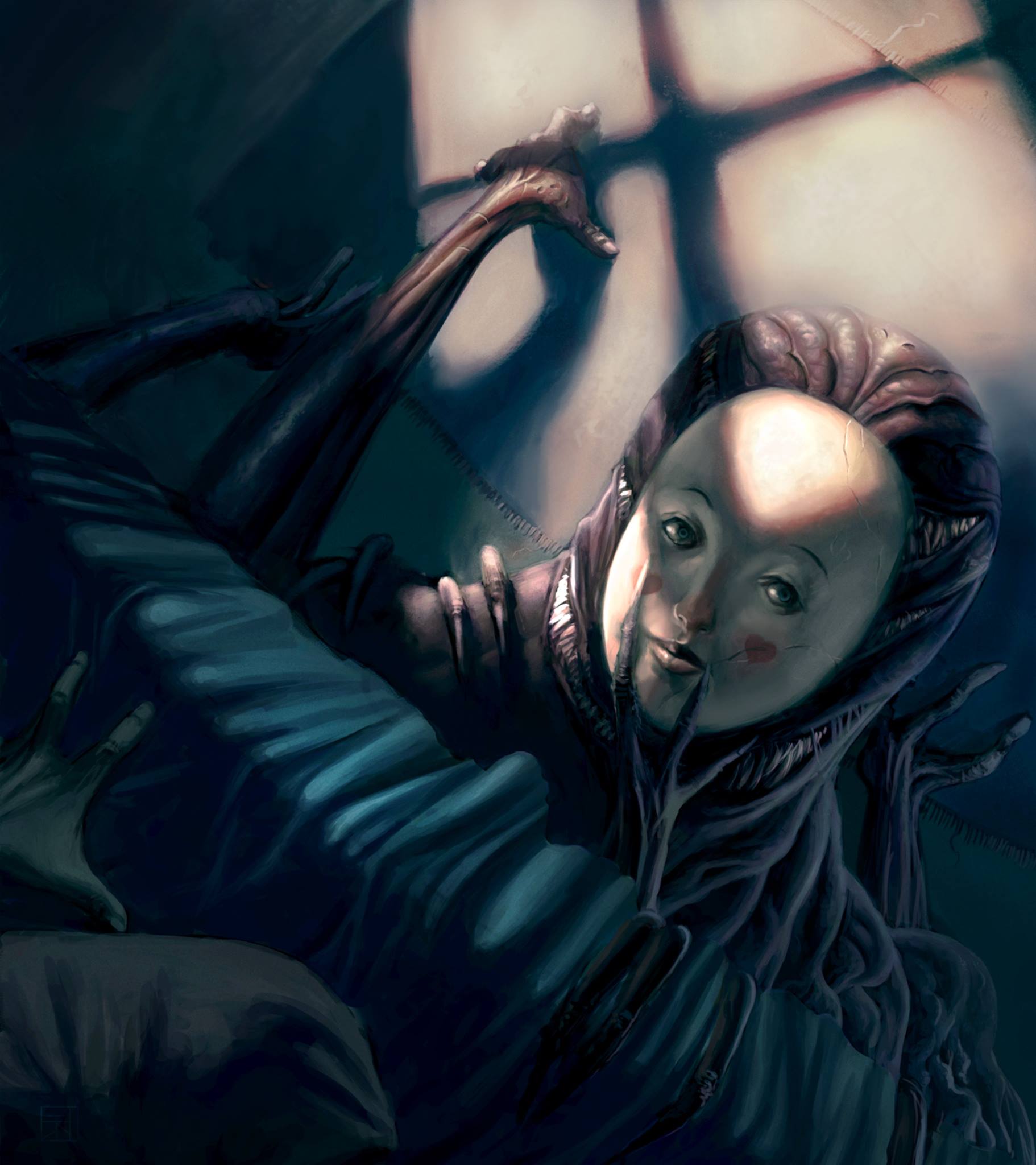 Aelix and Otreka are a mysterious duo of monster hunters that reside in Rhaksathi Wastelands. Their age is undefined and the metallic components of their bodies force anyone who meets them to ponder about their origins. Those -few- stupid enough to try capturing this peculiar animal and her manservant, have found themselves hanged upside down from Calcified Oaks amidst the Desert.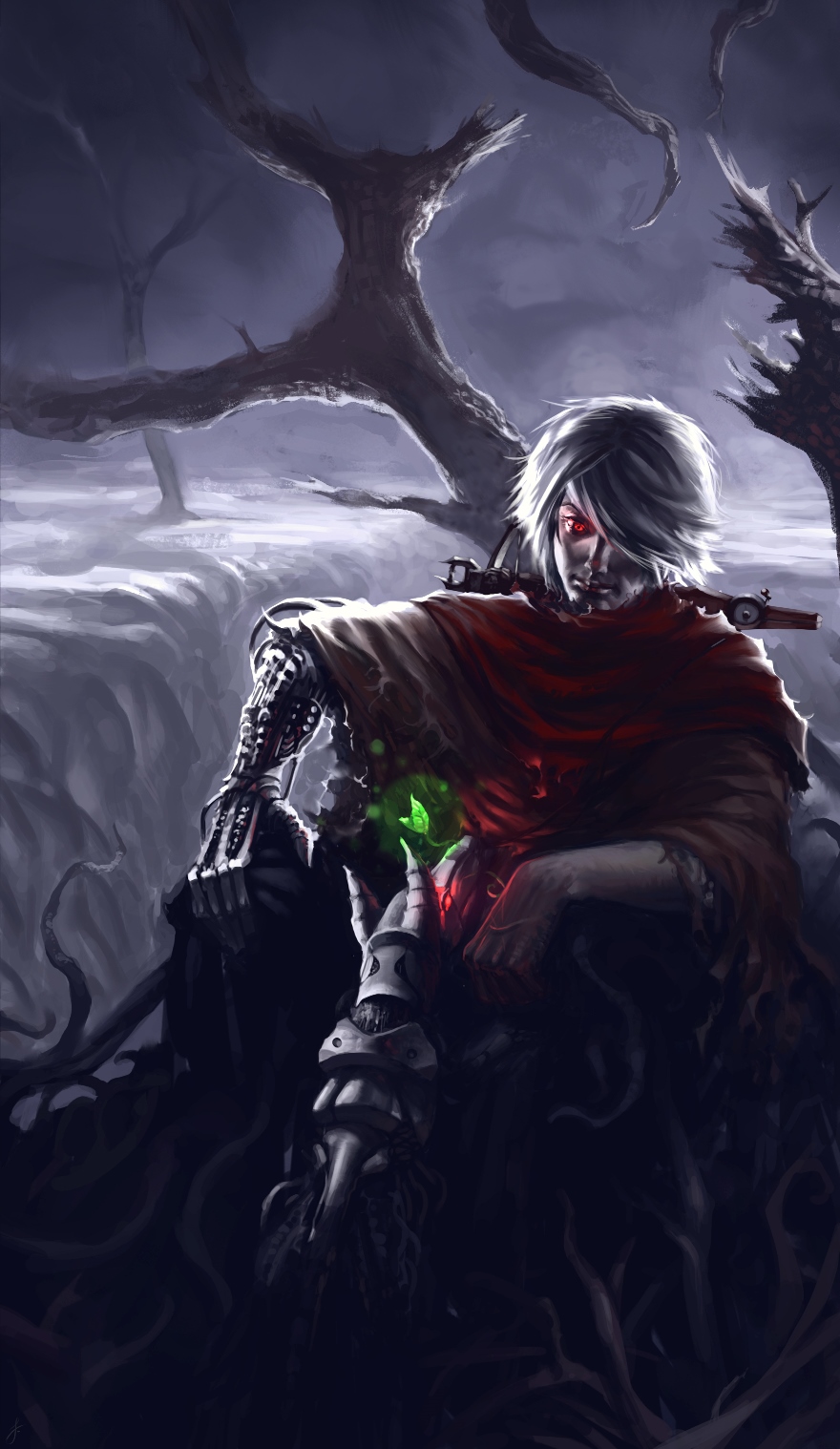 The ruthless helmed menace known as Dartakar is the Chosen of Lalaith, goddess of Hatred. He excels in punishing those foolish enough to stir the ire of the goddess. There are rumors that Golgotha was so impressed by his talent in inflicting pain and causing suffering that she offered him a place in her dungeons. Her proposal was turned down in a heartbeat; his devotion to Lalaith is absolute.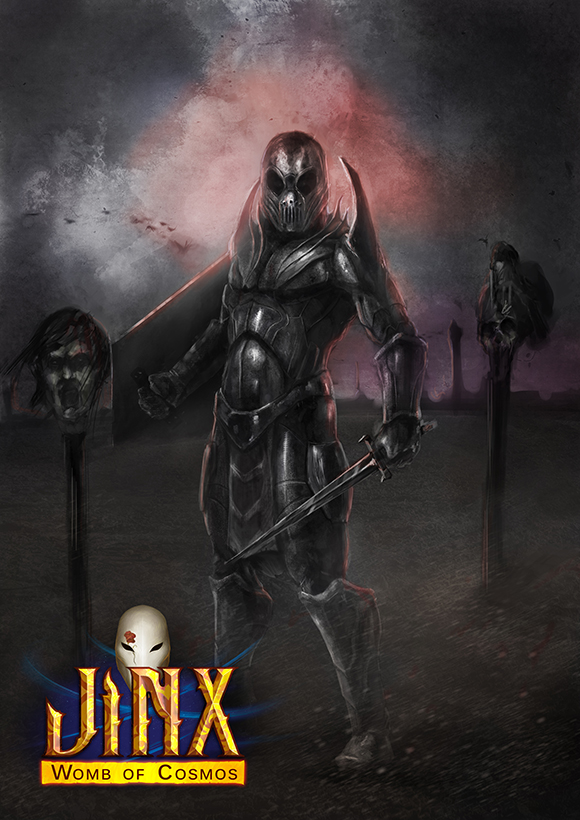 Akanthos is, along with his brother Devhos, the so called Twin Guards. They have been entrusted with the sacred duty of bodyguarding the Grand Inquisitor Emund Solazius at Sheldrak's Fist. Little else is known about him other than his unwavering demeanor and utter loyalty to the Raven God.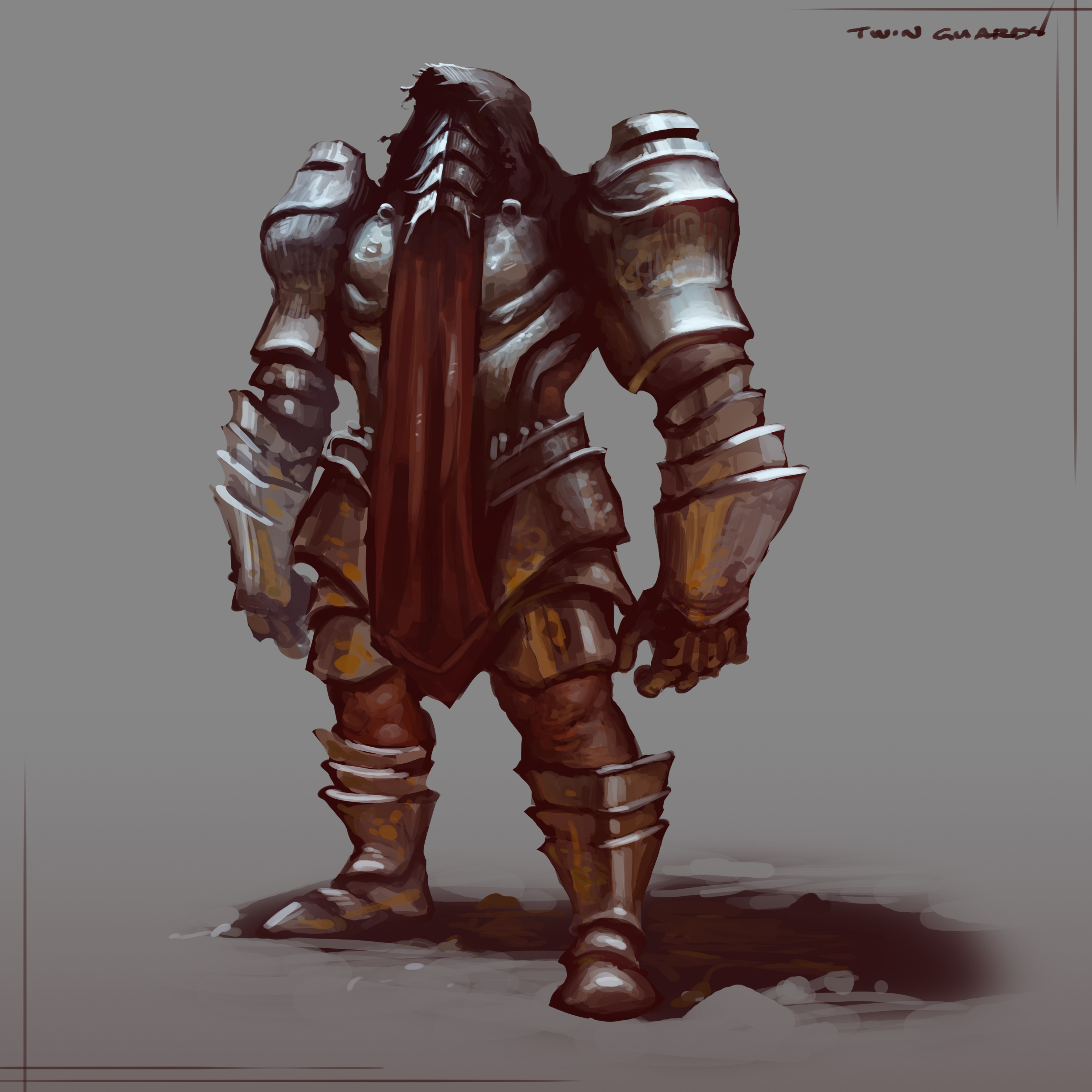 That's all for now! Don't forget to follow us on Facebook and Twitter or subscribe to our newsletter to receive all the latest news and updates about Jinx: Womb of Cosmos.
And please send us your feedback on the comments below!
Thank you,
The Jinxsoft Team