It's Finally Time to Enter Beta!
I feel the basic mechanics are nailed down and the game should now be compatible with higher definition devices on Android so it's time to get out of Alpha! You can test out the Android version here.
I created a gameplay trailer in celebration!
Patch Notes
General
Bosses are now every 4 Stages instead of 5.
UI
Higher resolutions should now be better supported.
AP, Shard, Energy and Food cost are now shown on Skill tooltips.
Skill range is now shown when selected.
Monsters
Rat
Mimic
Added Gremlin (Assets WIP)

Deals damage. Chance to Burn target and itself.
Burn debuff heals it.

Added Hound (Assets WIP)

Deals damage to enemy and unit behind it. Chance to Burn targets.
Consumes the Burn debuff to heal itself.
Bug Fixes
Friendly Goblin Thieves no longer steal from the player.
Stun resists are reset at the beginning of every Stage.
If a unit spawns after a Stage clear, it is now possible to move to the next turn.
What Next?
Along with ongoing tweaks, I'll be working on the following:
Better tutorial.
Many, many more monsters.
Additional classes. (To be announced soon!)
Updating assets and sounds.
Achievements.
If you have an questions or comments please let me know! I love all feedback!
P.S. Blinking is in!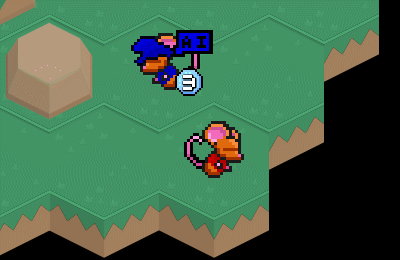 If you'd like to try out the game, you can play in browser or sign up for the android alpha testing for automatic updates!