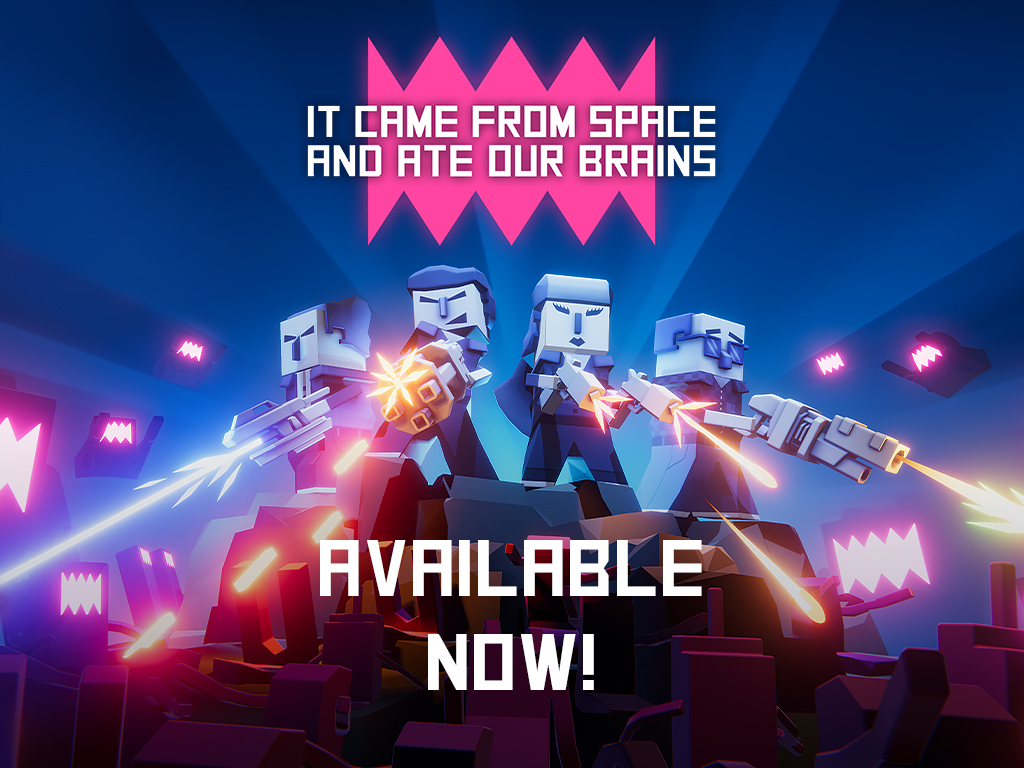 The remastered version of a dynamic co-op hit with the longest name we could come up with⁠—It came from space and ate our brains—is available now on Steam, PS4, XONE, and Nintendo Switch! Is your brain ready for some brain-eating mayhem?
Watch the release trailer:
It came from space and ate our brains is an action-packed arcade shooter for up to 4 players. Looking for addicting gameplay elements and tons of aliens to send into oblivion? You're in the right place!
Play cooperatively up to 4 players locally!

Enjoy 6 exciting, local co-op, campaign missions

Challenge yourself in 12 Survival mode levels

Wield powerful weapons and special powers to help you slay different alien types

Listen to an incredible techno soundtrack that will raise your heartbeat
Let the aliens capture your heart. Or your brain, whatever. Survive hordes of enemies trying to corner you and get inside your skull… at least until you set a new high score and die like a badass!
Wreak havoc today!