The Xoid: Isometric Survival is now rolling out on devices around the world. The new trailer is being uploaded as I type this, and will be found somewhere on this post.
To highlight some changes in v1.9 (not quite at 2.0 yet!) the over all graphics and ux has improved. Animations are faster, and sleeker to prevent you being taken away from the game. With new audio fx in the game, you will now have more than just visual alerts to when you have unlocked a new killstreak! There is a free version of the game and a paid version for Google Play users, on iOS devices the game will only cost 0.69p or $1 so there is nothing stopping you from picking it up when its released.
Check out the new screenshots in game for a taste on what its like to fight the onslaught of boids!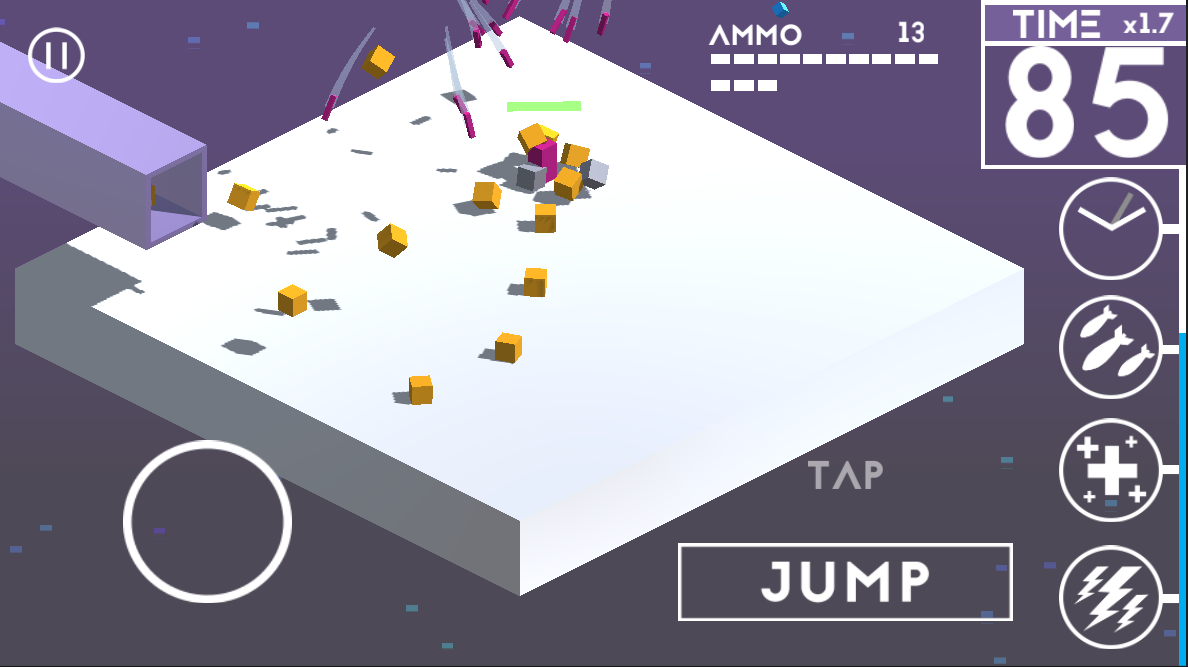 Social Media Now Live
---
The twitter for @cjgstudio and instagram for @cjgstudio is live and gaining traffic, so be sure to check these out to stay updated on various updated and unity tips and tricks!
As you may or may not know, the publisher is no longer working with CJGStudio due to a missing team member on their side, this is a void that could not be filled in time for release so it was a decision to remove the publisher entirely from the picture, and now I will move forward with creating a final release for the game. This will be the final release for the game - v2.0 - where there will be more audio assets added. After this the game will remain dormant depending on sales and general traffic to the game. If it kicks of I would love to add in more killstreaks etc, but there are so many ideas to be developed, we are taking things one step at a time.
SO stay tuned for more updated for The Xoid in the near future, you can check out the game in the links found below!
The Xoid (paid) - Goo.gl
The Xoid (free) - Goo.gl
iOS - Itunes.apple.com
There will be a HTC Vive / VR port in the very VERY near future so watch this space....