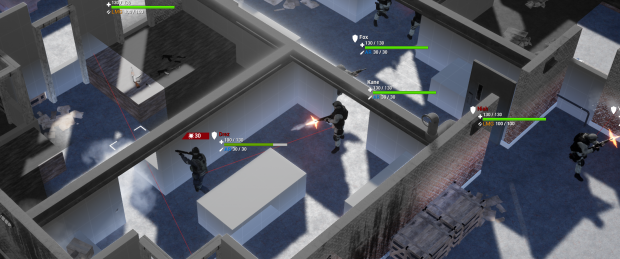 Operators is a turn-based tactical game project with work that started in 2017. It is currently in early prototype phase, with a playable build on the way.
Let's first talk about the elephant in the room. This game is very much inspired by Jake Solomon's 2012 game XCOM: Enemy Unknown. It's a love letter to the genre, as well as the following games that heavily influence this game's design:
XCOM EW/EU/2, Long War
Silent Storm
Fallout Tactics
Rimworld
Here's what Operators is going to attempt to achieve.
Drop-in Co-op multiplayer. Bring your squad of operators to another players' campaign, and play one of your campaigns together.
A rich and dynamic simulation model for emergent story-telling. Stories of heroism, bravery, defeat, love, mental duress, the trauma of battle.
Characters that have dynamic mental states causing them to react differently to stress depending on their personalities.
A command structure between enemy units. Killing the squad leader will cause disarray. Killing the general would delay the enemy operations significantly.
Simulation of firing modes, ballistics and penetration through different materials.
A real-time with pause stealth game mode before combat begins.
A simultaneous turn Contact Phase before turn-based combat.
The game is currently in early development and progress will be posted here.