Xenos development started back in 2012, when I left my day job to become an indie developer. I wanted to make a game that I wanted to play, on the assumption that I'm not too unique in my tastes. Xenos was (and is) going to be a sandbox game about survival, building and reshaping the world around you; inspired by the likes of Project Zomboid, Dwarf Fortress etc. But, in contrast to these games, Xenos is eminently winnable: instead of zombies, it has alien invaders that can conceivably be overcome and defeated, once and for all.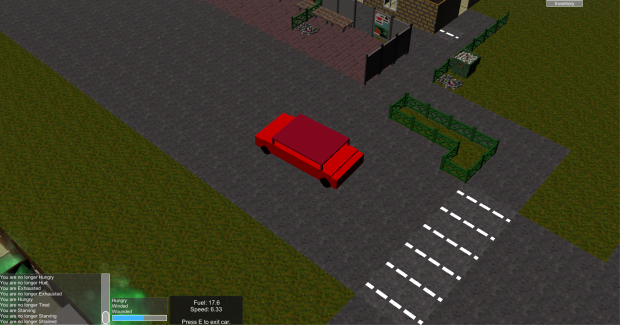 I'm planning a lot of stuff for Xenos: huge procedural game world, NPC settlements with simutaled economy, discovering and adopting strange alien techologies, crafting, building and a little combat. I'm not sure that I'd be able to achieve everything in this list, but I'm working towards it, and have a playable demo as a proof.
There's not much to do in the demo, but it is already sort of fun: you can roam a deserted town invaded by aliens, dodging their ligthning bolts and scavenging for supplies, trying to survive as long as possible. The more fortunate players can find and refuel a car, which is driveable, though the demo map is currently too small for it to be of any real use.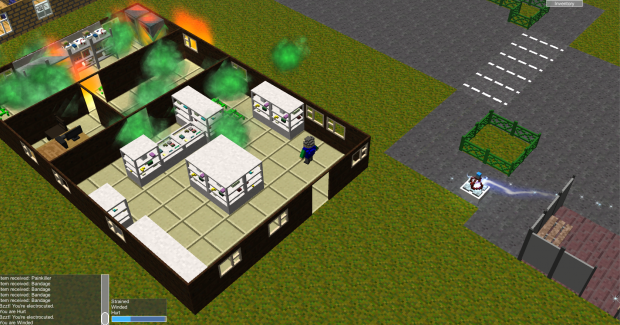 Anyway, if you're interested in the genre, you really should check the demo out. And I'm really dying to hear more feedback on my game - I'm hoping it would make it way better.