The ESA-AGR was born as a branch of the European Space Agency when prototyping high-atmosphere patrol aircrafts during the Mars colonisation. The advancements in aerodynamics, efficient propulsion and electromagnetic fields were crucial in the effort of terraforming the Red Planet. They also happened to be very useful when it came to build crazy fast racing hoverships.
Its founders helped build the very first AG racing competition, encouraged and financially supported the development of the SRRL Solar Redout Racing League from its inception.
As a result, the ESA-AGR is the team with the longest and most honoured history in AG Racing.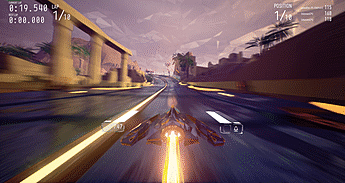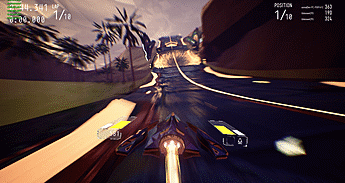 The ESA-AGR is an all-rounder. Acceleration and magnetic grip are amongst the best in the league, and the ship is average in everything else. The power-up and turbo energy pool is slightly below par: battery capacity and generators are kept to a minimum to avoid encumbrance and reduce weight. It's a very good team for drivers who don't rely too much on power-ups and prefer a canonical race approach.
The name Koeniggswerth Engineering is ancient. It originally belonged to a German team, which regularly ran in various touring car competitions on Earth long before the Colonisation. It was one of the last teams to disband before the Exodus, when humanity had to flee the Earth.
Re-established in year 2450 on terraformed Mars by the great-grandson of the last owner, the team competed without interruption in canonical four-wheeled racing leagues for 22 years before the SRRL was created. Initially reluctant to join anti-gravity racing because of the massive costs involved, the team was able to step up a few years later thanks to substantial investments from a group of former North European and US energy companies.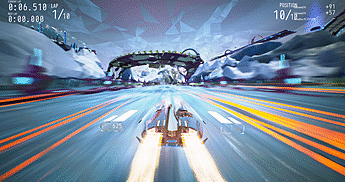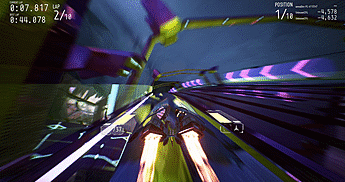 Koeniggswerth ships are heavy and sturdy, with great magnetic grip and the toughest structure amongst all racing teams. The energy accumulators also have good capacity and regeneration rate, which grants a good turbo boost but also creates further weight. This comes at the cost of acceleration and maximum speed, which are slightly below standard, but the durability of these ships is unmatched. Drivers who prefer endurance over performances can confidently remain in the middle of the pack and outlast their opponents, or skip ahead at the right moment with a well-timed turbo.