I am proud to introduce the second playable preview for Crash Co. In this update you will find 2 new levels (one of which features the fist-firing mech Ricochet). While the other will afford the player a more comfortable opportunity to try out the helicopter and crane vehicles (after traversing the quarry canyon on an ATV) before being required to use them to clear the path in the subsequent level. To better illustrate what needs to be done, the following video will showcase the new levels introduced in this demo:
Additional improvements have been made to bonus (translation: hidden) levels such as the Demolition Derby arena. It is now more than just a roughly modeled shell to hold the cars: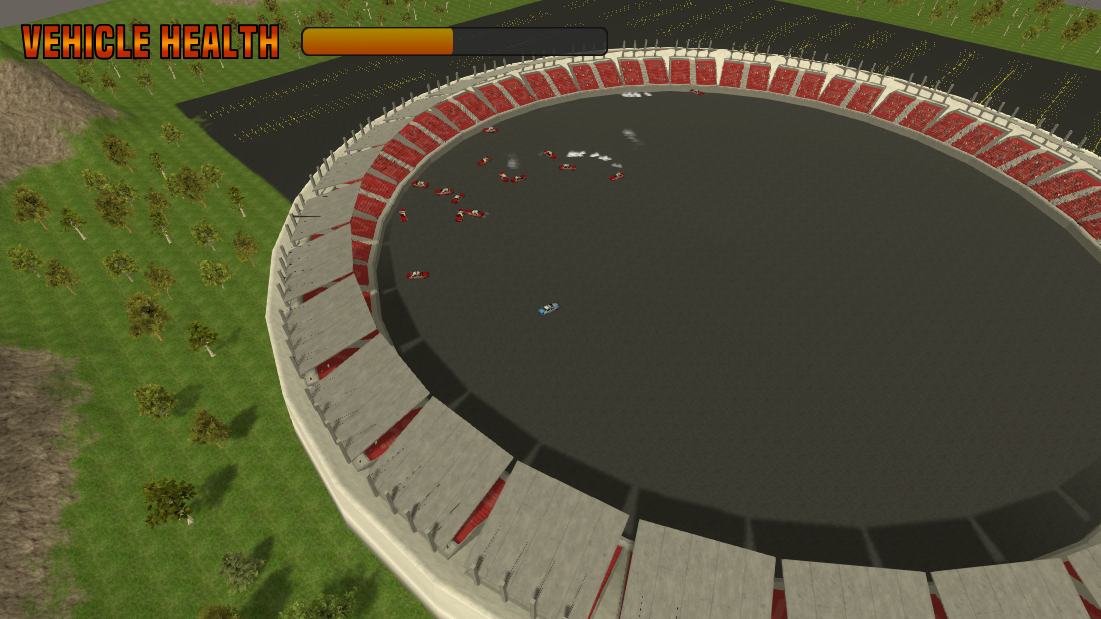 The last item of visual note is the title scene. Previously just a rough building was present as the Crash Co. HQ and has since been refined as well. Perhaps this may even find its way in to a proper demolition scene.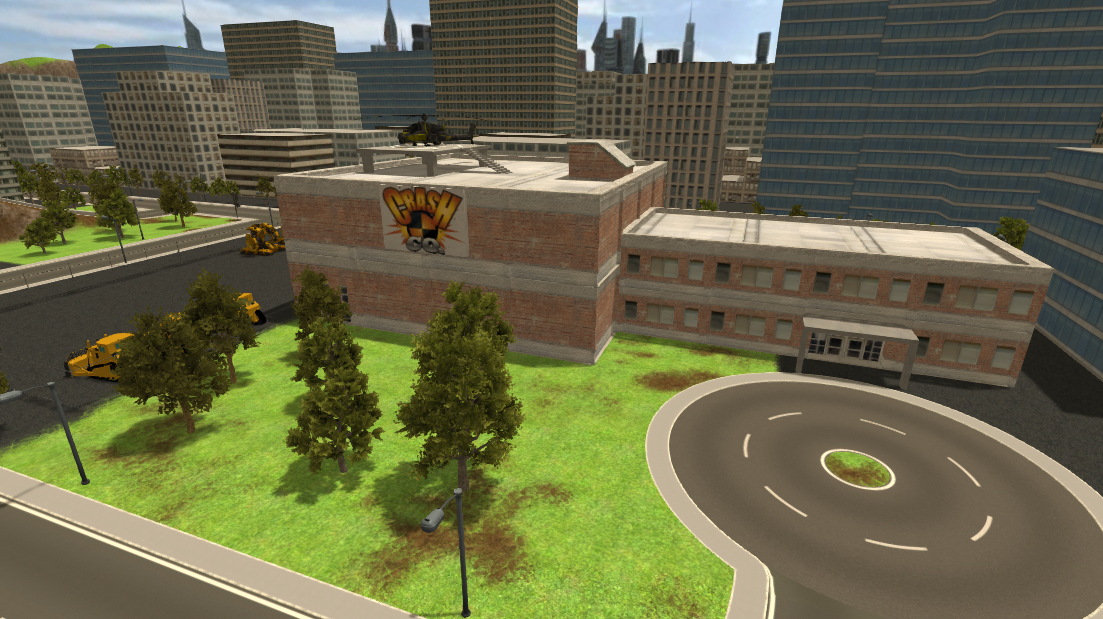 For additional details about this version, check my latest post for more specifics regarding what else has been added!
Windows-only Build (for now)
And let me know what you think! I welcome any and all constructive criticism: Brandon@StudioBesus.com.
If you find any issues or bugs, please submit any details available for it using either the bug report form on my site: StudioBesus.com or email me direct: Brandon@StudioBesus.com.