Hi future players, it's been a while!
Today let's have a look a some of the new characters in the game!
In Esperia ~ Uprising of the Scarlet Witch ~, you lead an army of more than 20 unique characters, with their own goals and personality. Make good use of their skills in battle, interact with them and build relationship between them to unlock special endings!
First off is Gustav, he is the former heir of House Bors, a noble family from the lineage of one the most prominient Armoric knight and companion of the legendary King Arthur. For unknown reasons, he left his family and began working as a mercenary a couple of years ago. He's a strong knight with a heavy armor : it's very hard to get past his defenses!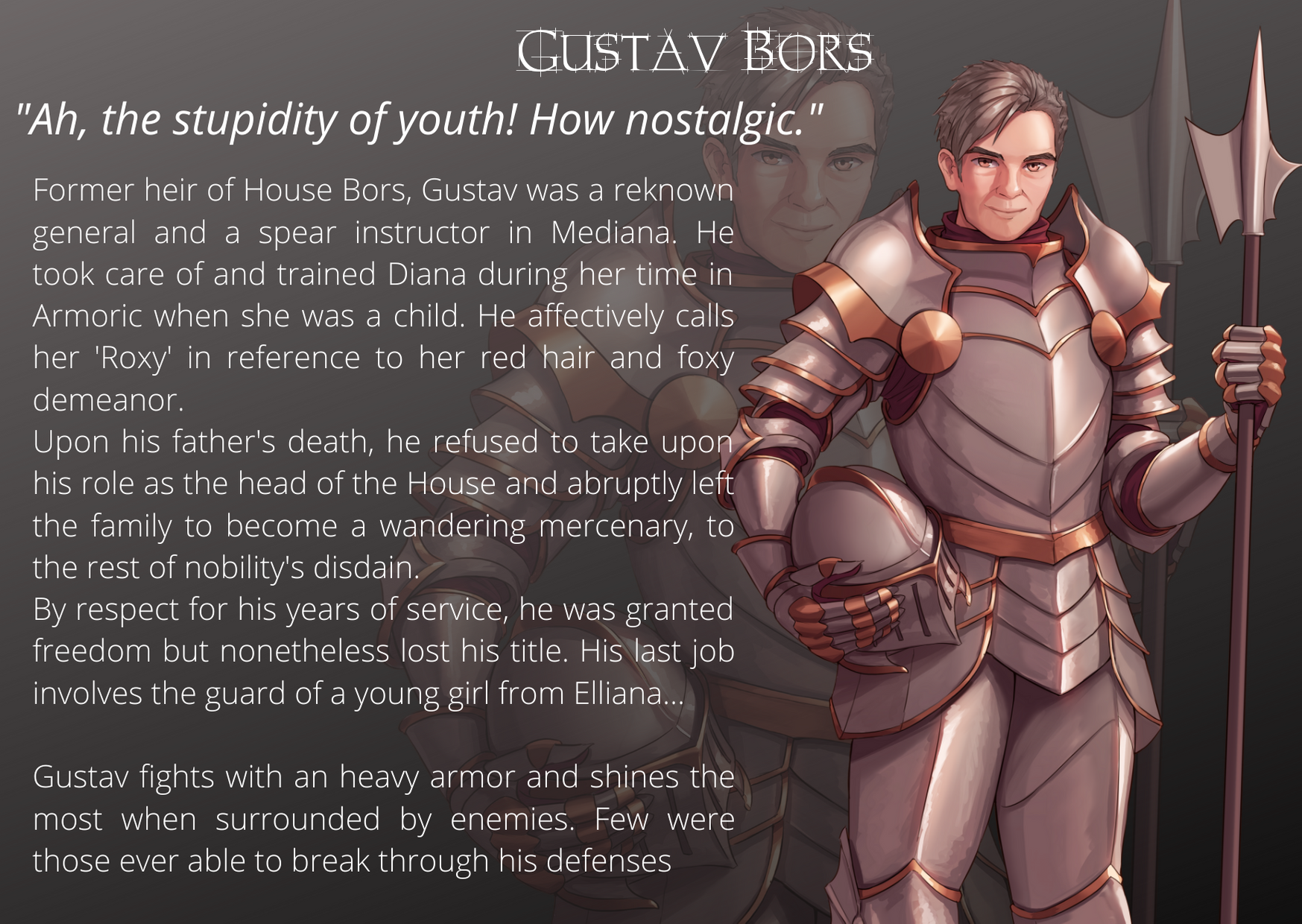 Next up is Sara, a young girl from Elliana. She has the look of a calm aspiring priestess, and excels at healing magic. She has left her home and travels with Gustav. Gentle and caring, she doesn't like to fight but will do her utmost to help people in need and protect Diana's group.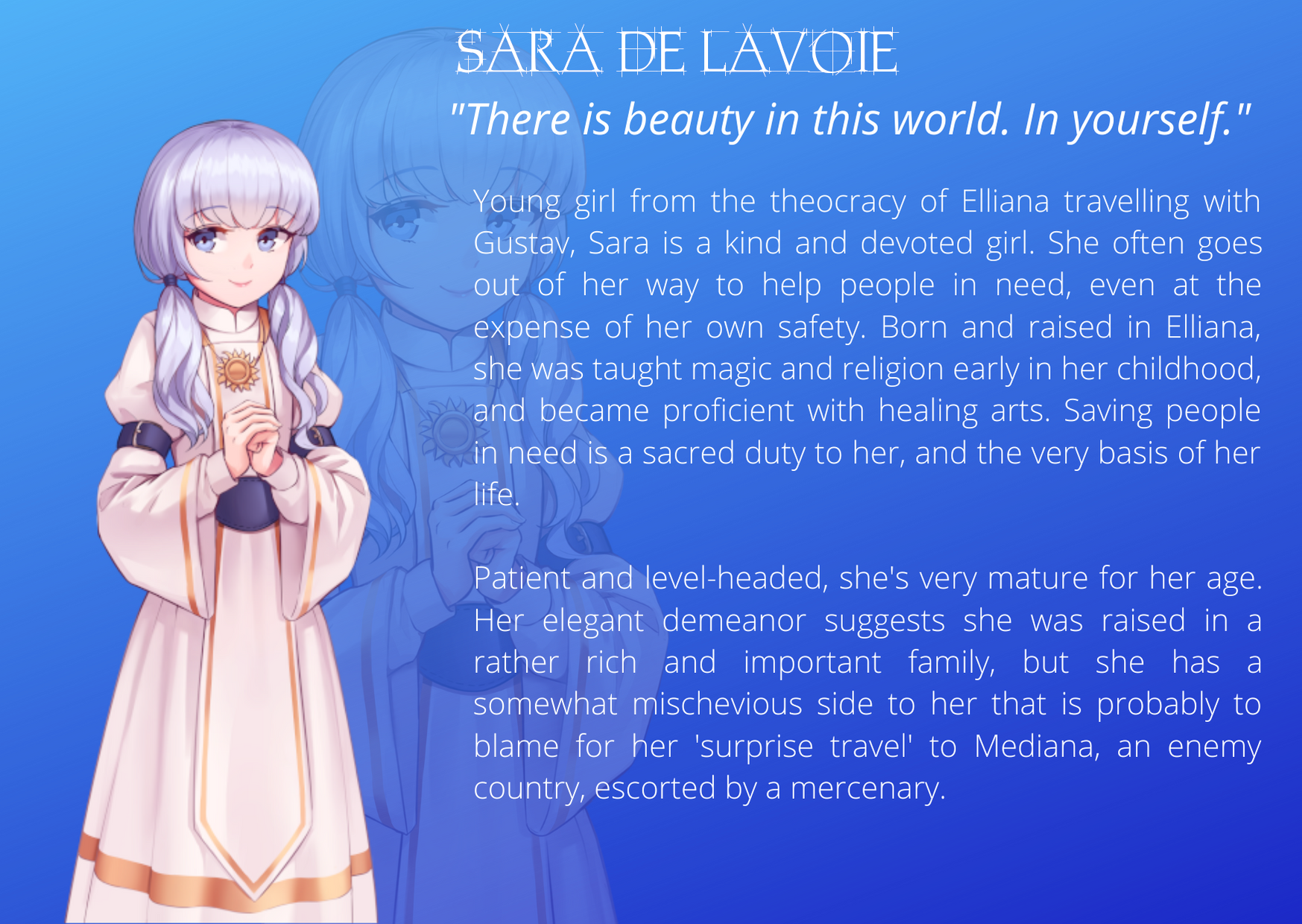 Since there is more to a fight than wielding weapon, let's talk about Elphin! Like Sara, he is a magic user, but his is more oriented toward offense. He is fascinated by all kinds of magic and spirits and tries to better understand the world around him. Quite the dreamer, he is often lost in his own thoughts. His high intelligence, magic affinity and curiosity helped him raised from poverty.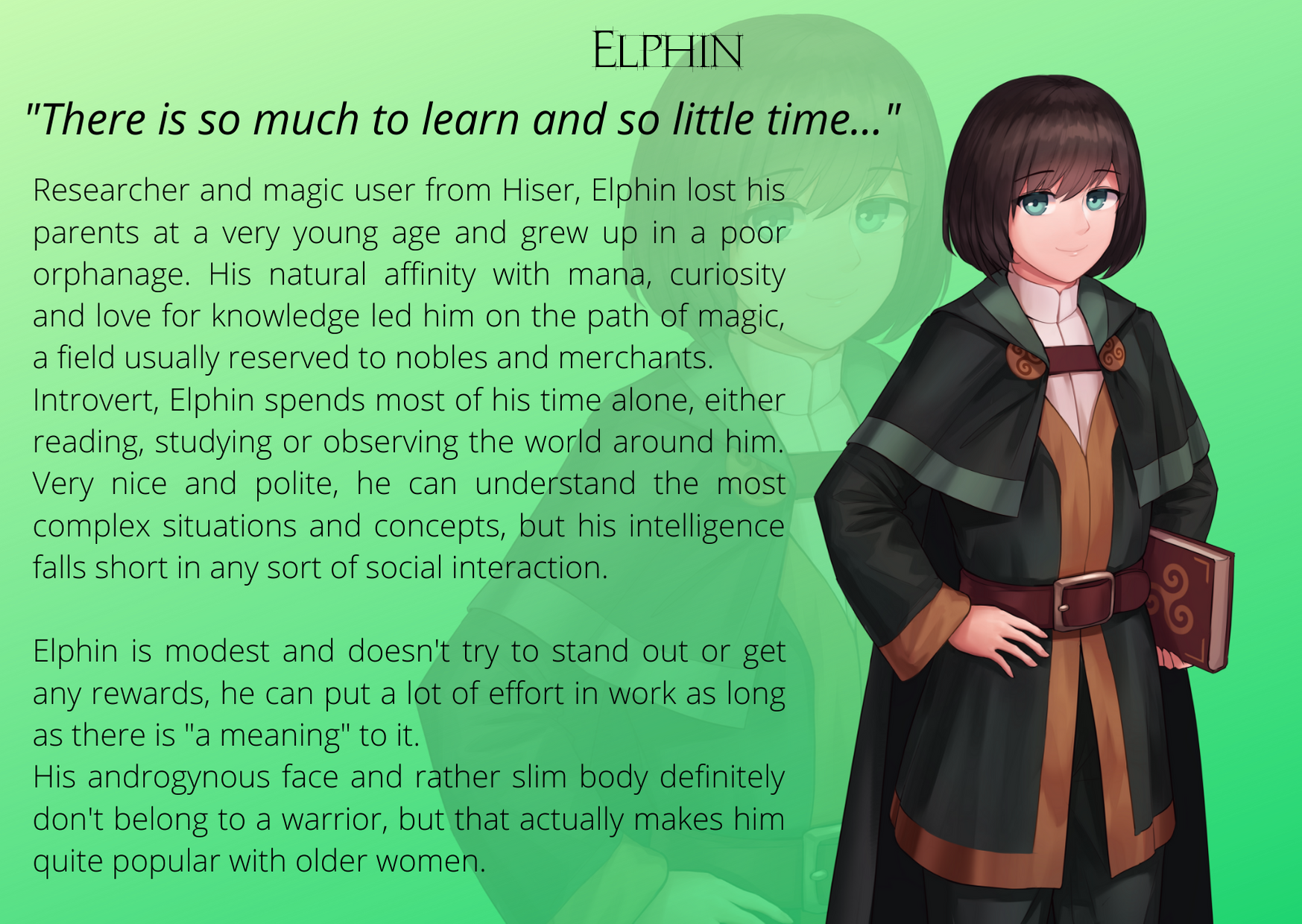 Finally, we have 'Marie', a spy and assassin working for the King. She's ambivalent and her real motive in helping Diana is unknown, but she's a formidable source of intel and can use various skills such as stealing items and unlock doors and chests.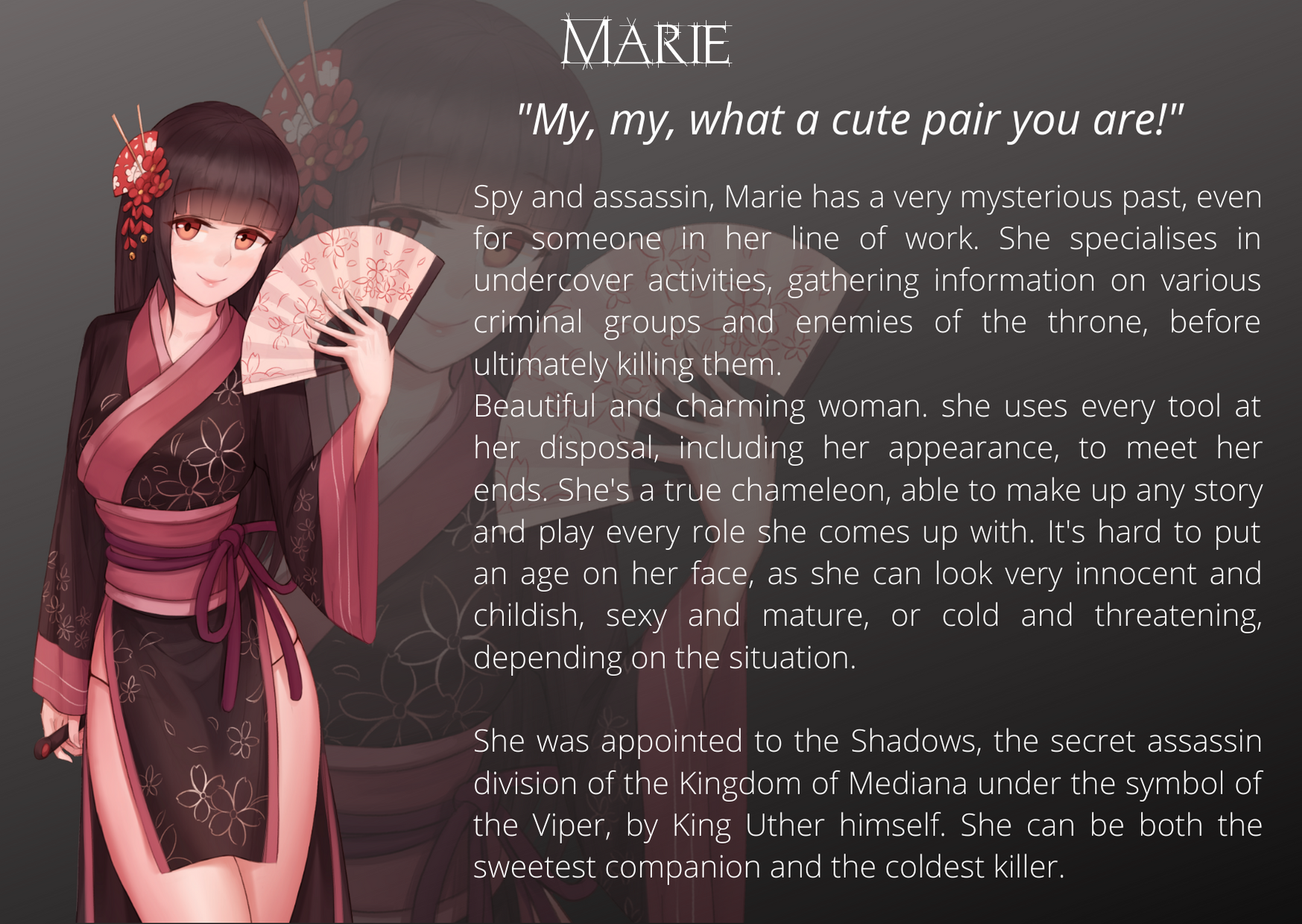 Make the best out of these characters to help Diana in her journey, if one of them were to die in battle, their loss would be definitive, so be careful!!
With best witches,
Alice