The full text can be found below:
Model Builder started off as a prototype of, well, a digital model building game. Was that idea absurd? We already have games that let you build virtual computer hardware or plant digital potatoes. Model Builder is supposed to be one of the more relaxing offerings for gamers, drawing you in like quicksand. It is intended as a tool to relax after work. To let you release all the negative emotions and reach inner peace.
Most importantly, it is, however, supposed to be fun. Did you spend hours upon hours staring at store shelves full of cool models as a kid? Now you can make up for it in that game.
To learn more about the upcoming game, I have invited the man whose idea turned into a project for Cracow-based Moonlit Studio, Jakub Wójcik. I wanted to know where will the virtual models come from, I asked about the legal ramifications of virtual modeling and what the game had to offer. It seems it has quite a lot. Just think about it: you can download a digital space ship model designed by another player. You introduce some changes and send the model to a 3D printer. The digital object becomes physical. Let's get to it then:
Szymon Radzewicz: Spider's Web: The thing that interests me the most is: where will the models come from? Are you going to cooperate with the manufacturers of actual, physical models? Are you planning on obtaining licenses? Or will you build your own models from scratch?
Jakub Wójcik, the idea man behind Model Builder: That's our primary intent - we want to obtain licenses for the official models. The most important companies in the current market are Revell and Italeri. We know that both companies have previously licensed modeling apps. We will try to obtain such licenses for ourselves.
We also plan to contact museums and other institutions that hold the rights for the images of various vehicles that could be turned into models. The helicopter you saw in the trailer is of our own creation and is based on a popular real machine.
SR: Are you already negotiating with Revell and Italeri? Or are you looking to make a buzz first?
JW: Currently, we are trying to reach as many players as possible. We are looking for feedback from the community. We are very active on various modeling message boards and are carefully considering what the enthusiasts might want or need from our game. This is key for us right now. Once we know we are headed in the right direction, we will begin our talks with large companies.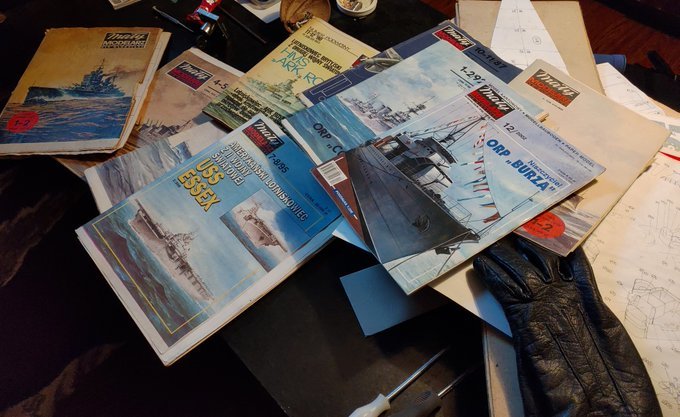 SR: You mentioned the community. The first thing that comes to my mind when talking about fans and their needs is the ability to aggregate their models. To create something fantastic and share it with others. Ships, vehicles...
JW: That's right! We want to make as much use as possible out of Steam Workshop. This will allow the community to share their own creations. Look at Beat Saber - they've had problems obtaining licenses, so they turned to the community. The fans uploaded their own music to the VR game, making the licensed tracks less relevant.
Of course, we want to create a playground for creative fun. We want the fans to build their own models - that's what they do on various message boards. Our dream is for Model Builder to become a platform for all of that. For players to share their work on Steam, Facebook, or Twitter.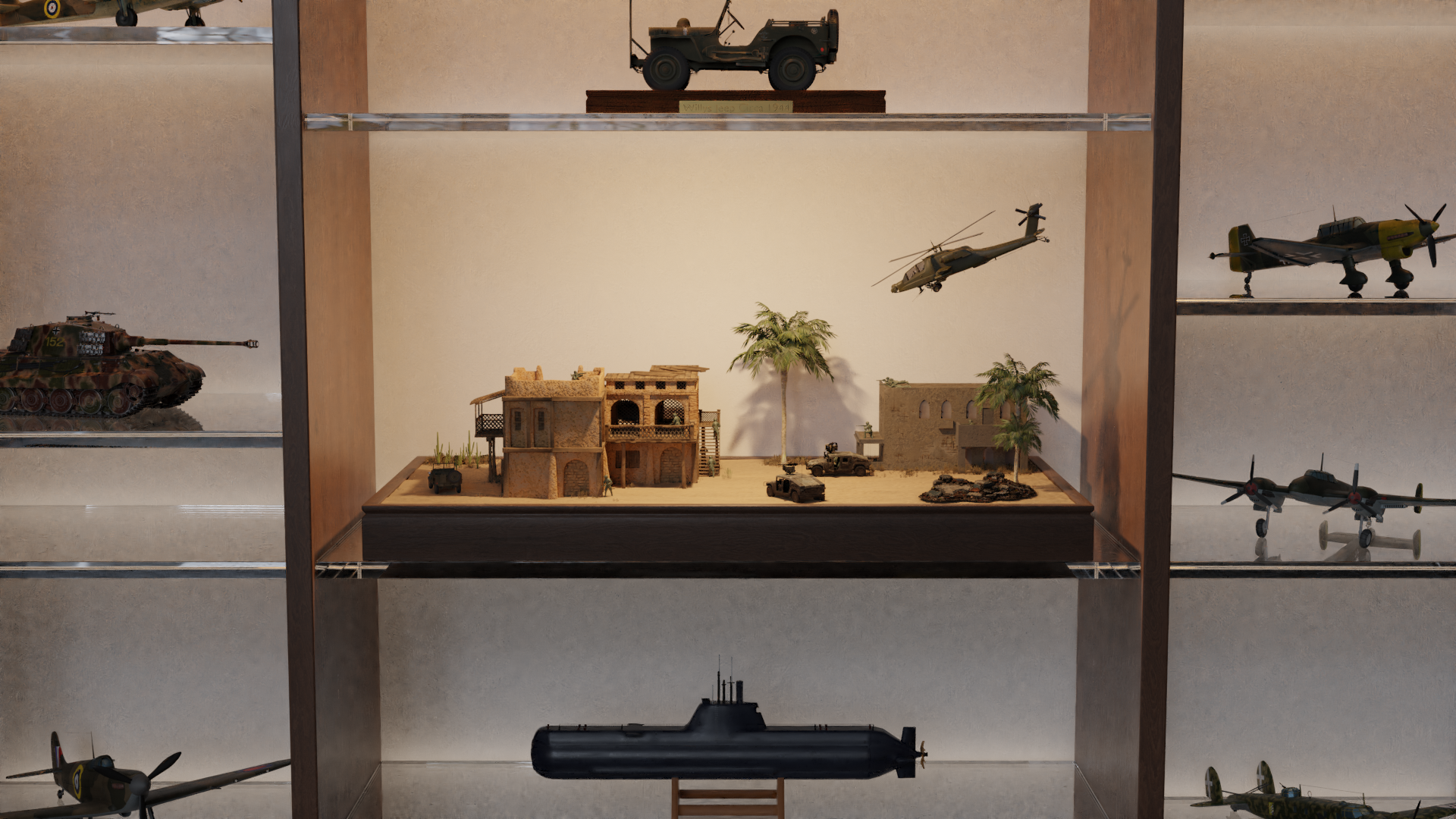 SR: You know what would be cool too? The ability to export those models to a 3D printer...
JW: (laughing) Yes, that's one of the extra features we are aiming for. Imagine someone making their own model, exporting it to the printer, and actually painting it and placing decals on it. Model Builder could be a great platform for expressing your creativity in this field. We've also seen suggestions to make the game VR-compatible. Cutting and polishing could look very cool in virtual reality. We want this project to be as fun as possible for both the community and ourselves.
We are considering a lot of options. Still, every idea of this sort comes with a threat of being accused of using unlicensed materials.
SR: Do you think you will be able to handle the legal challenges involved?
JW: It's a tough question. What I can say, for now, is that we are going to consult every possible risk with our lawyers, so that we won't make any mistakes. The ability to print the models is one of the things that can be very risky to us. Think about what happens, if one of our users makes a Star Wars or Revell licensed models - it would be like taking income out of Revell's hands. They would get the model but not pay the actual manufacturer for it. This makes 3D printing a very complicated subject and a thing that is not a priority for us at the moment.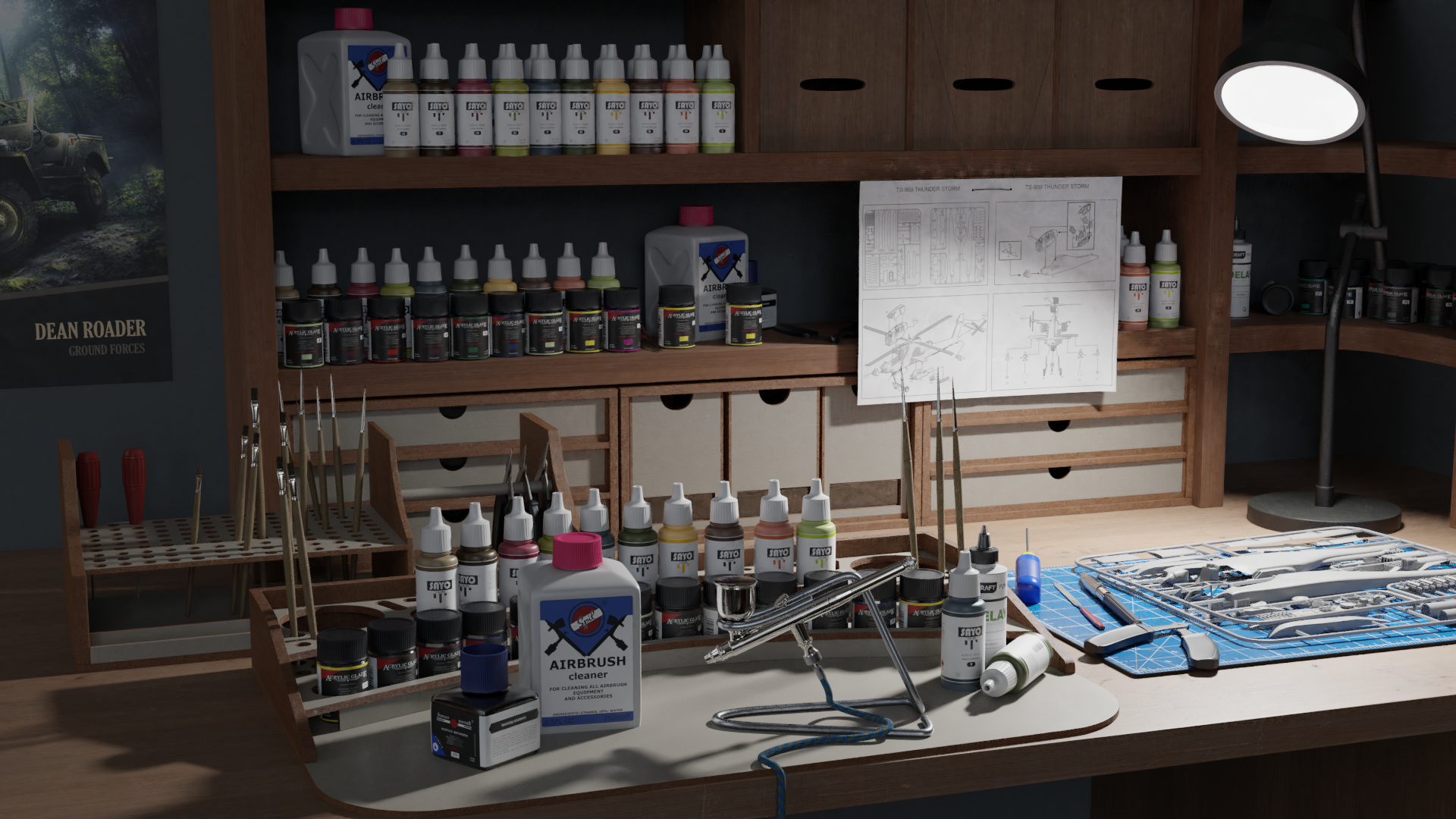 SR: Will you be able to win or lose at Model Builder?
JW: Each of the models is going to be rated. We are considering two modes of play - arcade and professional. Arcade will be aimed at people who just want to have fun. Pro mode will require extreme precision in placing decals or painting. If you slip up, you will lose points. You will not lose the game per se, but your model may not look great.
You will have a virtual shelf to display your models. We are also considering a career mode, letting you go all the way from an amateur to a full-blown professional. Something similar to how FIFA does it (laughs).
SR: Will players be able to create whole dioramas using those models?
JW: Yes. We will have various sceneries available within the game. I think that even the base version of it will offer some. We want the players to be able to create incredible scenes with their models.
SR: There is a ton of features you are listing. The dioramas, career mode, model creation, or even 3D printing, it seems like you have years of work before the game becomes a reality.
JW: That's true. We will have to choose our priorities and schedule the work way in advance. We are also thinking of making this a Steam Early Access title. This will help us keep the course. Model Builder is the sort of game that can be expanded upon for years, without the end in sight. There will always be something to add: models, modes, etc. We can have a ton of things to build, and that's only one aspect of the game. Once it hits the market, we will still have a ton to do. It will only be the beginning of our journey.
For now, we are prioritizing the official licenses. It is important to us, to have a full Steam Workshop support. We also want to build the basis of a campaign. Fun is at the forefront, though. We don't want to make a boring title that you play once and then abandon. The players have to feel immersed. This is why we want to release a beta or a demo version within the next few months.
SR: You've just shown Model Builder to a broad audience. How do you feel it was received?
JW: The whole reveal was extremely stressful for me. I'm used to being on the other side of those things. I used to review games. Criticize them. Now, guys in Cracow are turning my own idea into a real product. Moonlit S.A. will develop and publish Model Builder. Before we started releasing official information on the game, we've had coverage from Chinese and Japanese outlets. The potential for the game's success is enormous. Despite that, I was trembling, I felt nervous. And then there was reading the comments. Some liked it, some didn't. Some have said why they didn't like the game. It was stressful.
SR: How did you come up with the crazy idea for the game?
JW: Well, that one thing was simple - the idea was born off of my own needs. I never did any modeling, but my dad did. He had his own workshop, where he put those things together, both cardboard and paper models. I wanted to embrace that passion, but you know how it is with paint: the smell is intense. I'm aware that living in the block of flats, I would have my whole family and all the neighbors smelling them.
Since I can't have my own workshop, and I want to develop this passion, I needed a different way to fulfill that need. Obviously, the game won't compare to building the models in real life. Still, fans of modeling should be able to find something fun and exciting within our product. They can expand on their hobby and practice it whenever they are away from their workshops.