Hello everyone!

we are proud to announce that we've just released the Beta build! This is the final game with only a few assets missing, to be added in the next few days. The Beta added the new Galactic Council graphics, introduced event images, new leader animations, many new UI sound effects and fixed a few major bugs and other issues that were found during the playtesting of Alpha 2c.

This update is now available in the main branch of Steam and Humble. For instructions on how to play the latest build please go here.

Compatibility note: Saves from Alpha 2c are not compatible with the Beta release. So, please delete all your current custom races and start new games, so you can benefit from the game's fixes and new features fully.

So, this is it! If you have the time please help us playtest this Beta build in the next few days as this is the last chance to test the game and report issues before we launch.

We are now very close to the full release of the game. Stay tuned for news on that!

Thanks a lot!

Adam Solo & MalRey
Praxis Games

Don't forget to wishlist the game on Steam!



Interstellar Space: Genesis is a new turn-based space 4X strategy game currently under development by Praxis Games. The game is currently in Beta. Feel welcome to open threads and discuss any topic you'd like in the game forums.

We're making the most complete and comprehensive Turn Based Space 4X ever developed, and we count with your support to make it happen! So, please tell your friends about ISG, people who loved Master of Orion but also space 4X games or strategy games in general and soon you will Discover the Unknown. Thanks!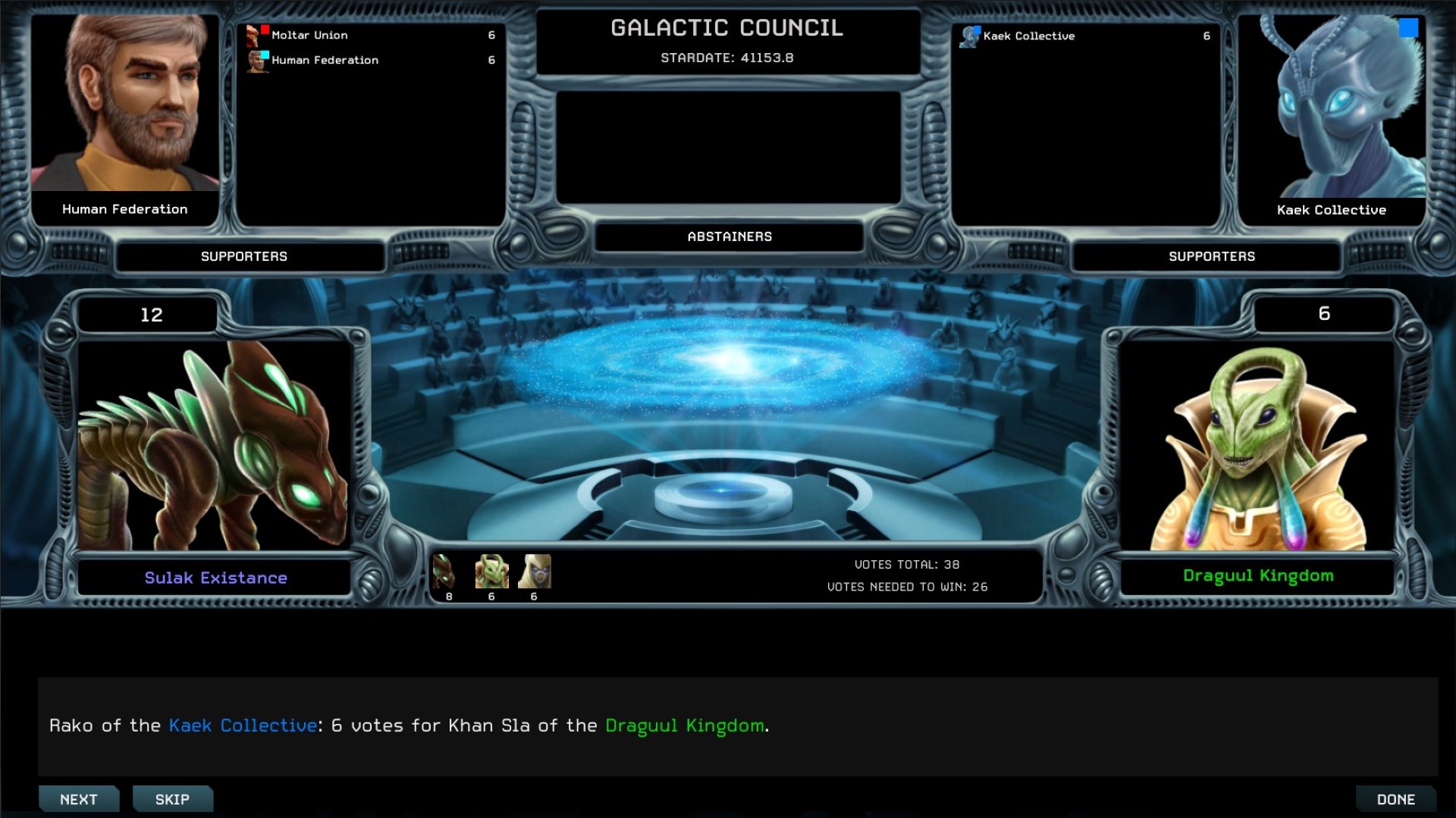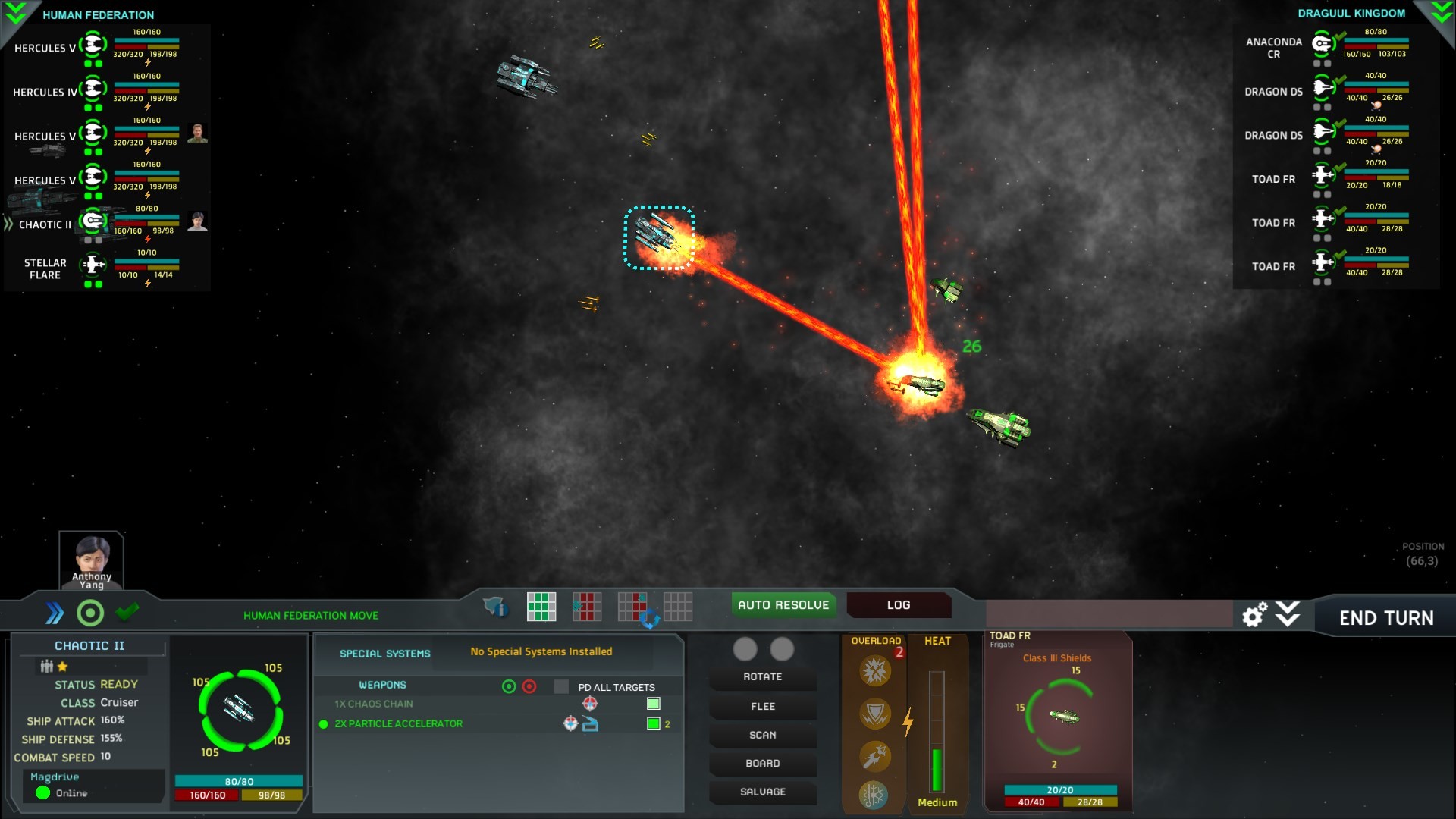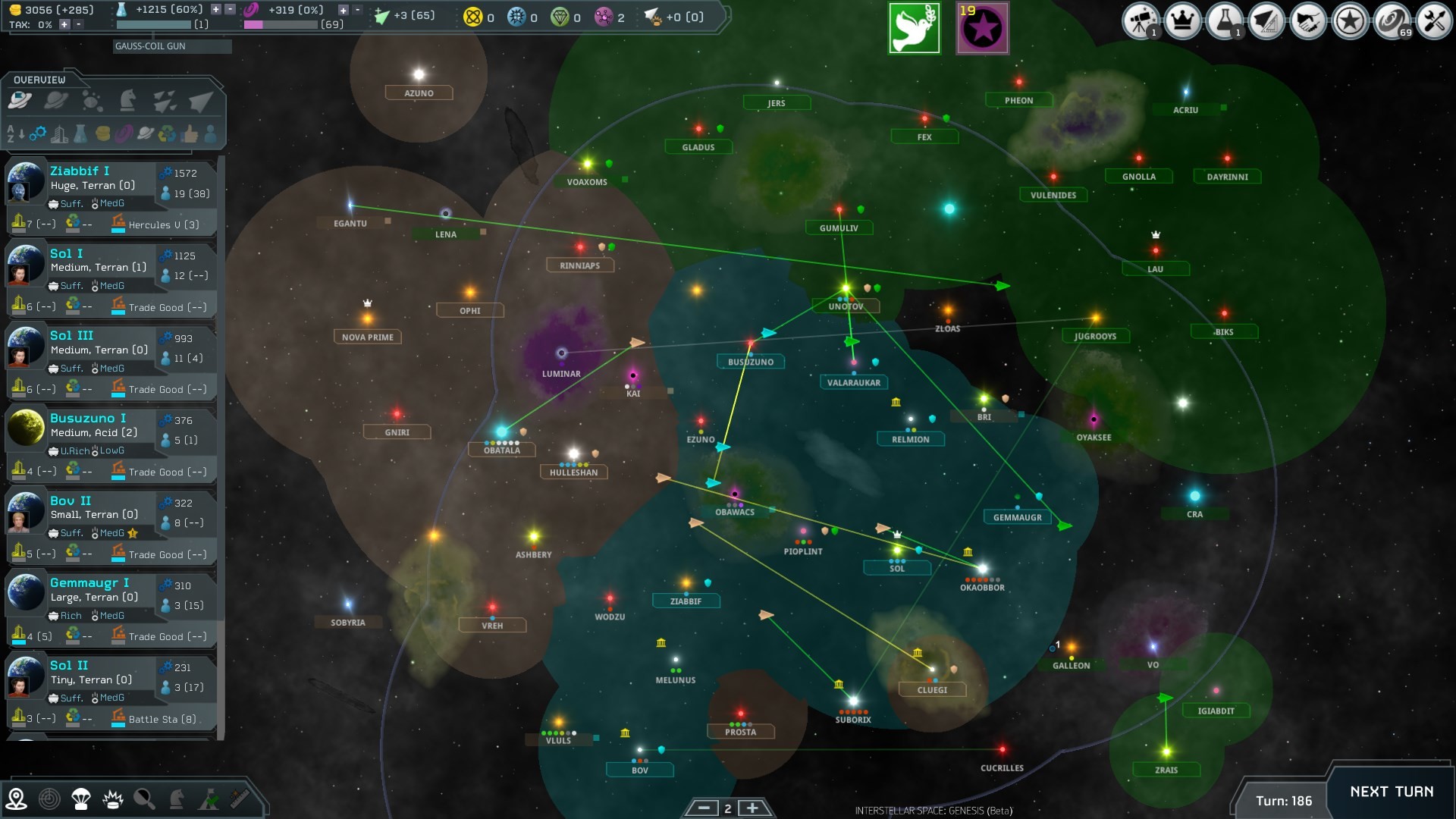 ---
Beta (Release Note)


NEW
27 new event images added! (like the one in the picture above - 16 to go).
6 new leader animations added!
Many sound effects added throughout the entire game's UI.
New graphics for the Galactic Council screen (total revamp).
Cutscenes can now be disabled in the game settings.

GAMEPLAY
Fighters and bombers now move faster.
Fighters now equip armor piercing and/or shield piercing modifications on their weapon (as the weapon specification allows).
Fighters' weapons now enjoy from a 360º firing arc.
Fusion economic technology names changed from "Fusion Production", "Fusion Treatment" and "Fusion Commerce" to "Fusion Power Plants", "Medical Isotypes" and "Molecular Refining", respectively.

PERFORMANCE
BALANCE

AI
The AI is now much more aggressive in the higher difficulty levels (Hard and above), especially on Severe and Impossible difficulties (Very Powerful and All-Powerful AIs).
The AI is now even less likely to declare war on the Tutor difficulty level (when the AIs are set to very weak).
Frequency of gifts sent by the AI was toned down (the AI was being too generous!).

UI / GRAPHICS
Leader bios now also presented on the name and nickname areas in the leaders management screen. Also, the leader "more info" icon now always shows in the leaders management screen instead of being shown only when interacting with the leader.
Tutorial window can now be dragged on the entire area of the tutorial panel.

AUDIO
Sound volume adjusted for several sound effects.

BUGS
Fixed a major issue involving fighters and bombers that was causing them to not have attack and defense bonuses, which caused them to do little damage and be easily destroyed.
Fixed a bug where fighters and bombers kept resupplying themselves even after their mothership was destroyed. And the fighters 3D models were not facing towards the mothership when returning for resupply.
Fixed a major bug on Point Defense and Heavy Mount weapon modification calculations in space combat, was causing PD weapons to inflict less damage than they should and the HV weapons were inflicting more than they should.
Fixed a major bug that was causing a freeze on space combat when PD firing was involved in shooting an enemy ship that was about to be destroyed by critical heat state.
Fixed an issue with the stun secondary effect of Phasor beam weapons. It was causing the targets to get stunned too easily and too frequently.
Fixed a glitch that was allowing ships to move on top of fighters and bombers, which would cause a freeze.
Fixed a bug that was allowing negative production to be displayed in very hostile colonies.
Fixed an issue that was causing the tutorial droid animation to not play in several screens.
Fixed a glitch that was causing the 3D models inside the Ship Design screen to become dimmer after a split second. Now presents a constant lighting setting.
Fixed a bug that was allowing the scan operation to be used when only 1 combat operation was available to be spent (the scan action needs 2 available operations).
Fixed an issue in the remote exploration screen where the UI graphics were not correct for galaxy sizes bigger than medium.
Fixed several issues involving the leaders animations (e.g. some leader animations could be seen outside the designated areas for the leaders).
Fixed wording in several tooltips and other texts.
Fixed an issue with the animation of the ship leader Veruca Shrike.
Fixed an issue that was causing the wrong image to be displayed for Star Fortresses in the combat ship HUD.
---
Instructions on how to download the latest build can be found here.