InMomentum, the minimalistic sci-fi racing game by Digital Arrow is available on Steam. Interested? Grab it while the discount lasts.

---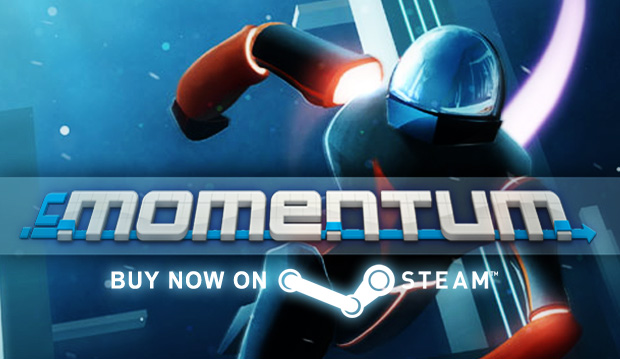 InMomentum is a minimalistic sci-fi platform racing game that challenges the players to think in both horizontal and vertical perspectives while racing against each other or against the clock in a puzzle-like environment.
InMomentum gives the players the possibility to explore a visually unique world by having minimized object detail and a special focus on visual stimulation by the use of colors and shapes. The game's style forges a strong bond between the visuals and the player, thus provides a very unique experience.
Key Features:
Game Modes: Free run & Time trial for Single player
Multiplayer Powerup Race & Race mode – Compete with your friends!
12 Levels which can be solved in many different ways
4 difficulty modes for each map and game mode
Discover and use level modifiers and power-ups to get more momentum!
Achievements to brag with at your friends
Online Highscore list – Be the first in the worldwide rankings!
Unreal® Engine 3 Powered Game
---
We hope you enjoyed this update. If you would like to follow our progress, you can Watch the project or tune in with one of our community sites or our forums. Thank you for your interest and support!