Hey folks! This game is actually nearly done now - the Windows/Mac version, at least. It's playable from start to finish and we're largely just fixing bugs and tweaking puzzles and effects and whatnot at this point. There has never been a better time to tell everyone you've ever met to vote for us on Steam Greenlight! We really appreciate all the votes and the feedback you've been leaving and hope you dig it when it comes out.
The iOS version is going to take a bit longer to get done. Also, a lot of folks have been asking about Android. Unfortunately UDK, which we're using, doesn't support Android, only Windows, Mac and iOS, so our hands are tied on that one. If ever we become full UE3 licensees, though, or Android becomes an option some other way, we'll probably do it.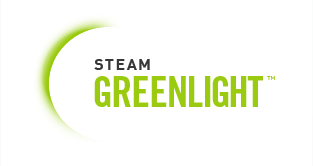 In any case, we really need your help clawing our way onto Steam, so if you like what you see here, we'd be grateful if you'd point everyone you've ever met to the Greenlight page.
Anyway, here're some new environment screenshots. Click for big:
You can also check out the soundcloud of our composer Jonathan Yandel to hear some of the music he's created for the game, which is really pretty great.
Thanks for your support everyone!