Hello Everybody,
It's Jordan here, the developer of Twist. The development of Twist is actually going very well indeed. I'm currently working on XML parsing for the level editor. This basically means you'll be able to save and load levels super-awesomely when I get it working.
What's New.
The last couple of days I've been busy at work on this level editor and it's coming along very well. I'm hoping to have it finished off in the next couple of days and by the end of next week, Twist should be running completely from XML files, this will make development a lot quicker, as I'll be able to use this tool to create all of the levels.

Level Editor Early Development Video - Indie DB
IndieGoGo Campaign.
However, amongst all this excitement, I'm in need of a little assistance to get the game off the ground. At the moment, the game lacks a certain edge, and that's what I intend to fix next. I'm asking for a small contribution to my IndieGoGo campaign which will help me fund development and give this game a bump start. Contributors get a digital copy of the full game, as well as a huge thanks from me. It really means a lot to me and so if anybody could spare a couple of dollars I will be eternally grateful.
What do you need Cash for?
Whilst I am only a small developer, and don't have to pay any overheads or employees, it also means that it's just me working on this game. I haven't had help from a single person so far on the development of this game. This means that there is a slight deficit in terms of skills. Whilst I love programming, my art and animation skills leave a lot to be desired, this is why I intend to hire an artist to improve the overall graphics of the game. I also need to pay the sound artist to start work on the sound track, I really need a $100 deposit for him to start work, it'd be great if we could reach that goal as soon as possible, so he can start work soon. In summary I need:
Art Asset Overhaul
Soundtrack Creation
Promotion and Marketing
Android & iOS Developers Licenses
Hosting a Focus Group in the Locale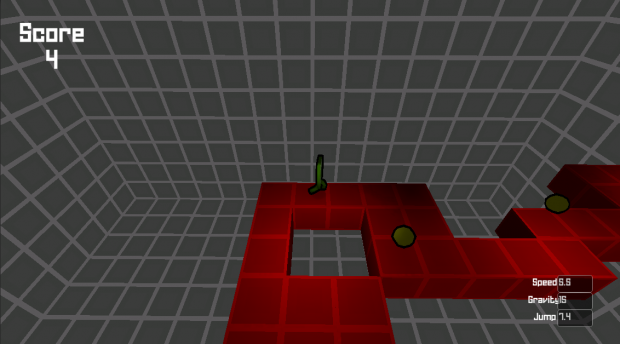 What Do I Get from It?
As a contributor, for any sum over $2, you'll receive a digital copy of the game when it is released, you'll also get a huge thanks from me, for showing your support of the game. Other perks also include things like mod tools, the soundtrack, expansion packs, and a plush toy. You also get the warm, fuzzy feeling of supporting an indie game developer.
Please Visit the IndieGoGo page at: www.indiegogo.com/twist
Thank You Very Very Much,
Jordan Hart
PurpleHatch Games