Our friends over at GamesRepublic have just announced the Indie Spotlight, an Indie DB supported initiative for indie developers and publishers to beam their games to the masses. Getting recognition for your hard work is only fair and the Indie Spotlight aims to provide better visibility for Indies to the world.

"Being a part of 11 bit studios we're indies at heart and supporting indie games is a part of our grand strategy. With Indie Spotlight we want to give indie developers a great place which they deserve, to showcase and sell their games, as well as a proper promotional push via our own channels and our friends' & partners' in the gaming industry."
The goals stated for the Indie Spotlight will be achieved via different activities from GamesRepublic and their partners, including Indie DB by:
A dedicated zone on GamesRepublic.com and high visibility on main page to highlight all the great indie games, video and blog content created by Games Republic's team and its affiliates, including previews, interviews, reports, recommendations and more,
Sharing news and titbits from indie dev as well as engaging in indie events,
Helping spread the word about indie games among gaming media all over the globe,
Providing indie developers with a set of tools for simple and fair cooperation,
Running contests, giveaways to reach even more gamers,
And more.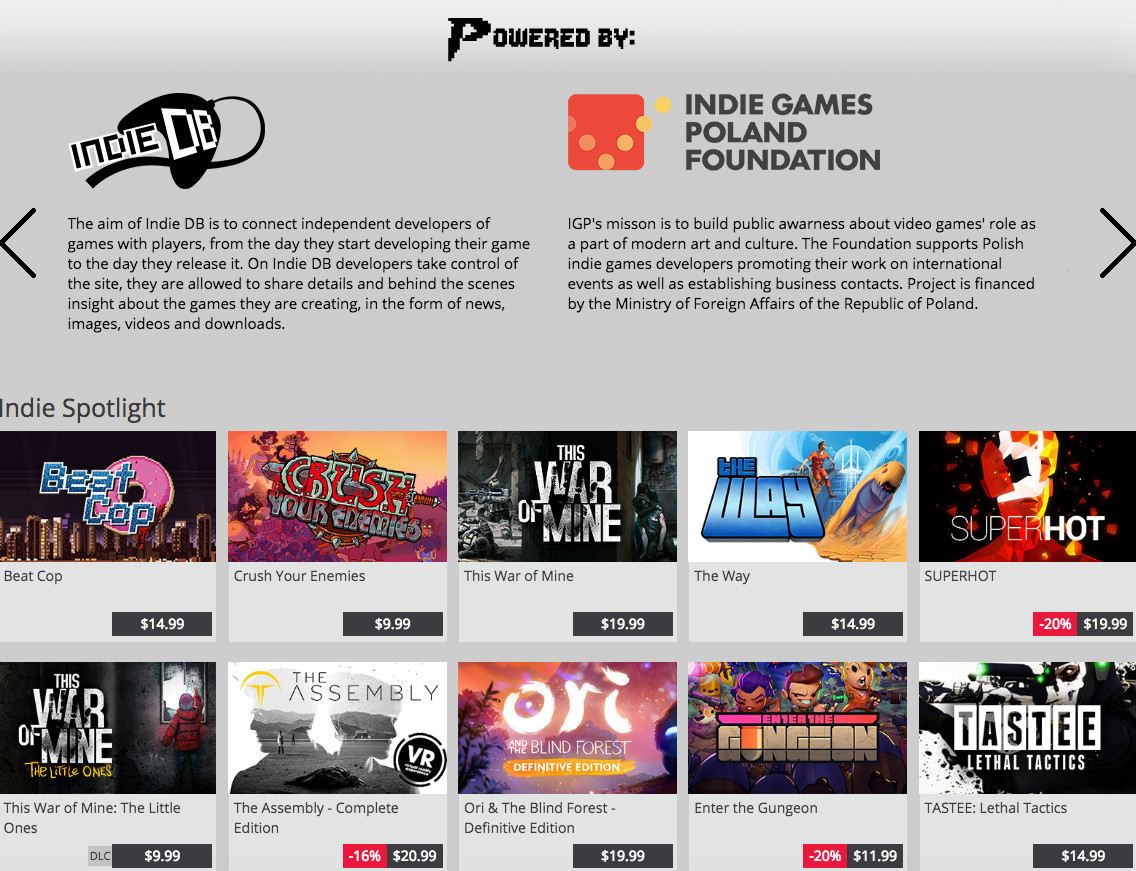 At Indie DB we're proud to be a partner of GamesRepublic and the push for getting indie developers more recognition and support for the countless hours they invest into their projects. So if you are keen on checking out some awesome indie games, head on over to the Indie Spotlight area. We've got more in the works with GamesRepublic so keep your eyes peeled for some great changes coming to Indie DB.