Art Style:
This eventually had to be fixed, but we just didn't know why, we had a big probleme with the art style and game mechanics, our world was beutifull in a 3D or perspective view, but when the player would use the 2D view option in our game, the world seemes scuffed and dizorganized.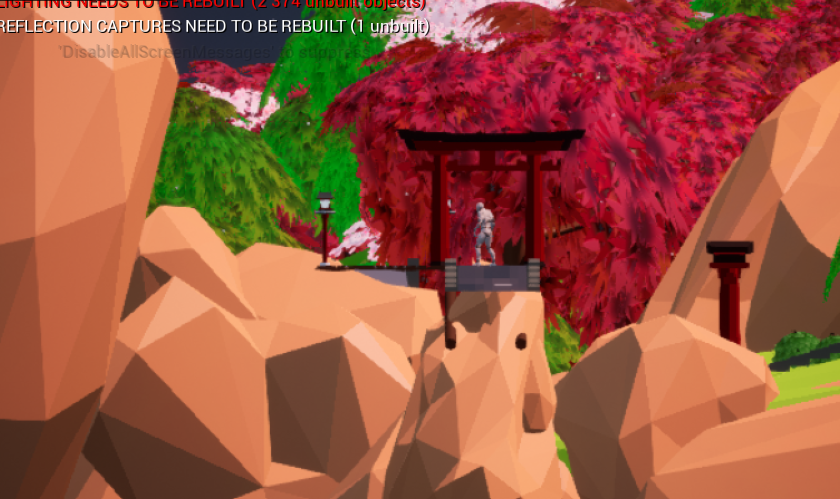 Art style before changes
Can you understand what's going on? Probably not, and neither do we. So, in order to make our art more perceptible, we've made a few adjustments.
For the plataforms where the player could reach, we now have a simple rectangular volume beneath the plataforms and inside the rocks or grass, or whataver the plataforma is on top of, in other words, we made this: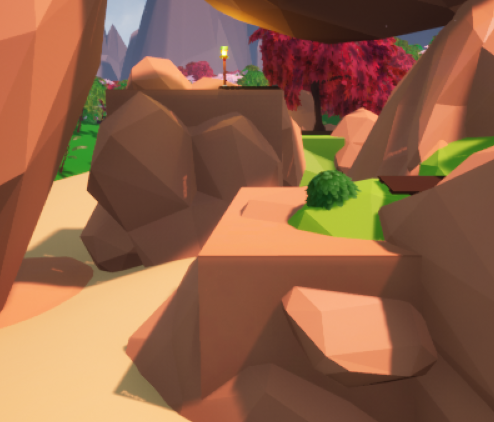 Current art style, so basiclly, it creates an even more low-poly look to our game.
But there was another problem, when the player was playing in a orthogonal perspective (2D view), everything would just pile upo n top of each other, making it really wierd to play, so to try and fix it, we were thinking on removing all the background and unecessary things so te player could just be focused on the level itself, but, that woul probably make the overall look really dull and boring, so, beacause our character in it's backstory has a terminal desease that makes him see the world in a diferente perspective, we tought that when the game camara was on a 2D view, all of the sudden, the scenario would just turn into a set of dark tones and a grim world.
But this idea is still being considered.
Background: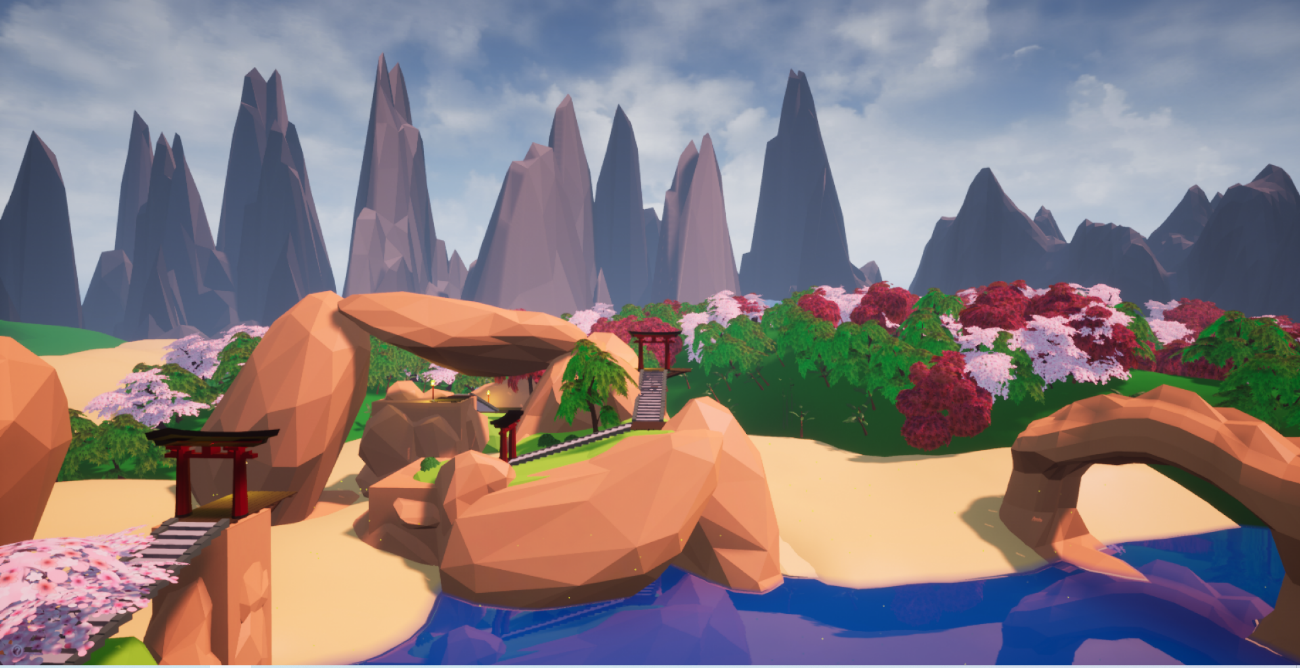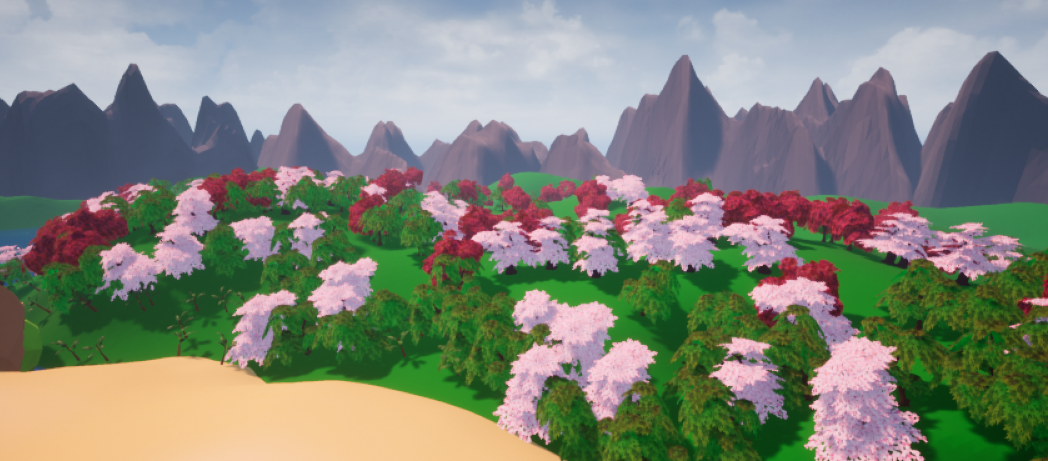 As for the background, we made a few landscapes in na irregular terrain with sand, dirt, grass, and a little lake to surround the level to create a scenerio that ressembled peace, we've also filled the dirt and grass terrain with japanese trees with vibrant colors, like the common Sakura tree and others red and green colored trees.
Low-Poly:
We've also made a material in unreal, that helps changing the looks of a smooth object to a more low poly one, but it's not yet perfect and we are still working on that.
Grass without low-poly Mat.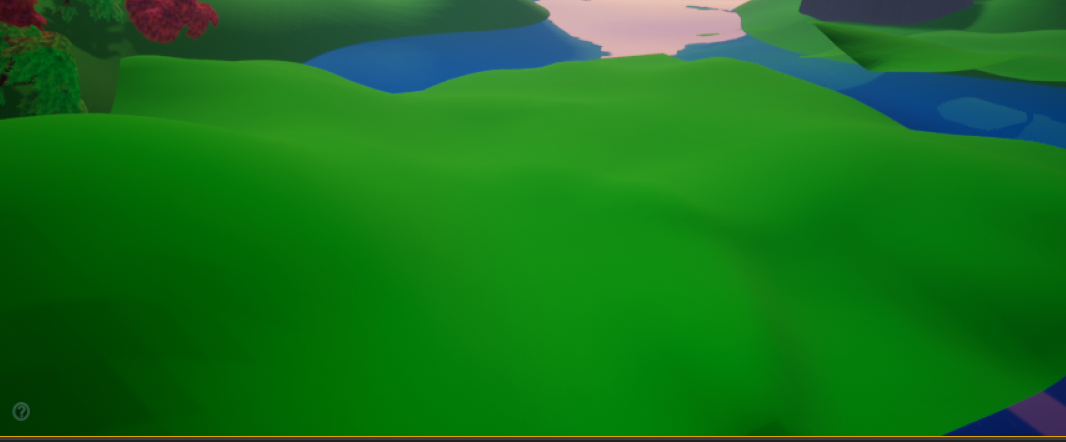 Grass with low-poly Mat.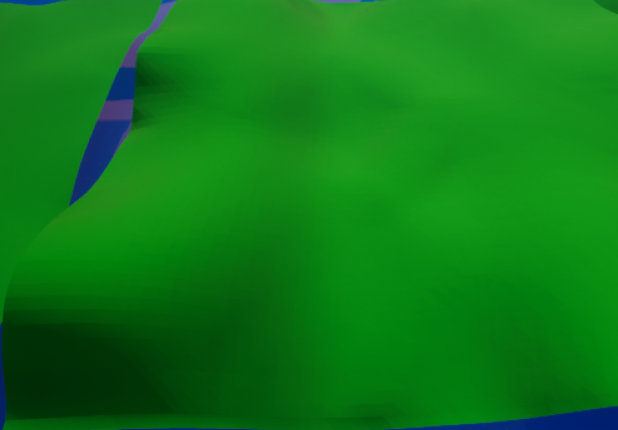 As for the trees, we have 6 variations of wild trees.
Sakura: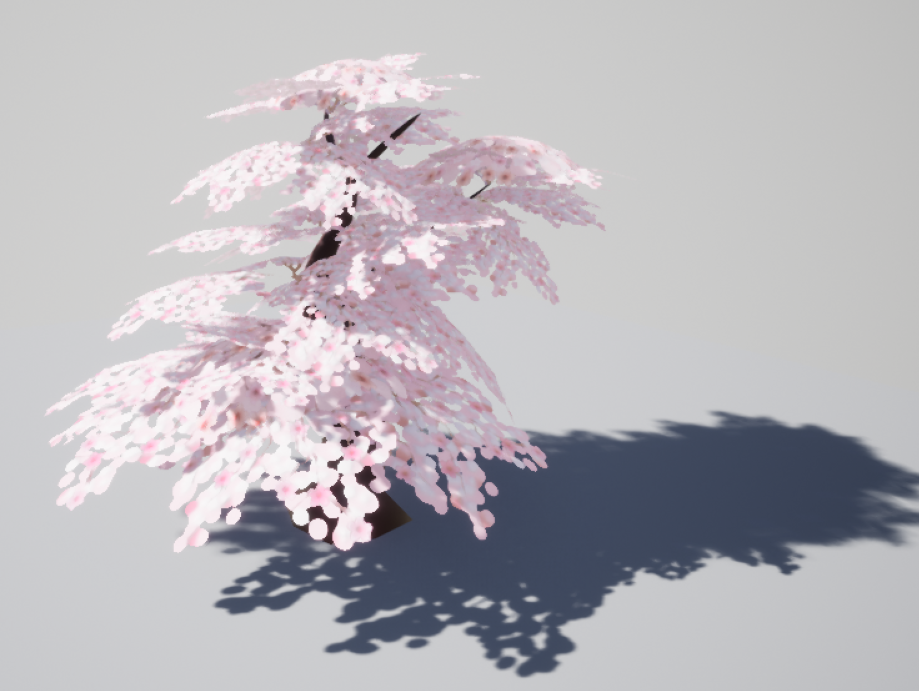 A common green tree.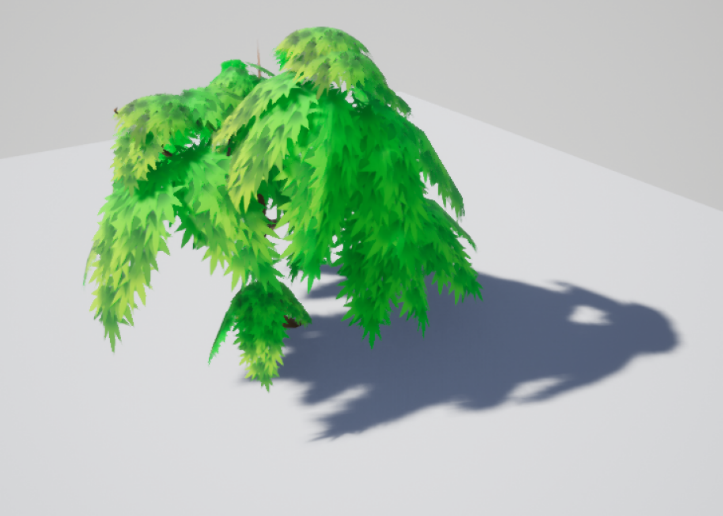 Red-leaf tree: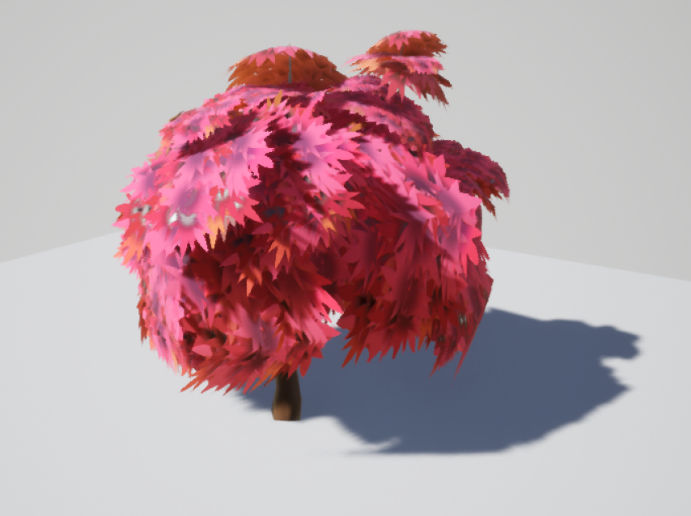 Willow tree: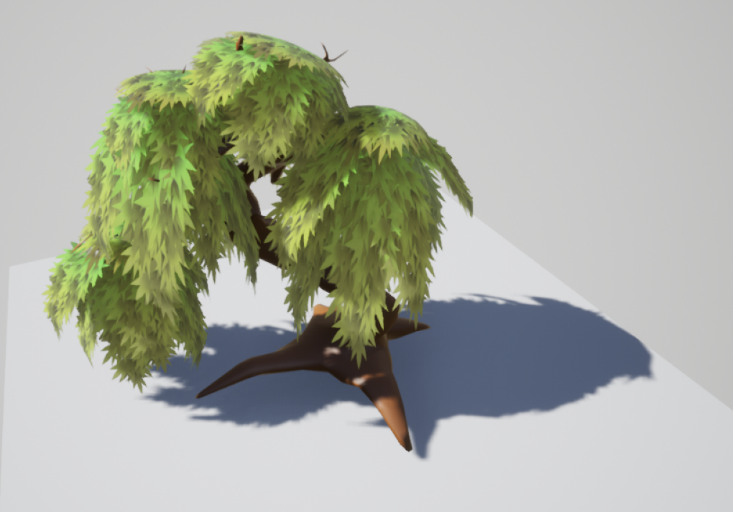 Bonsai: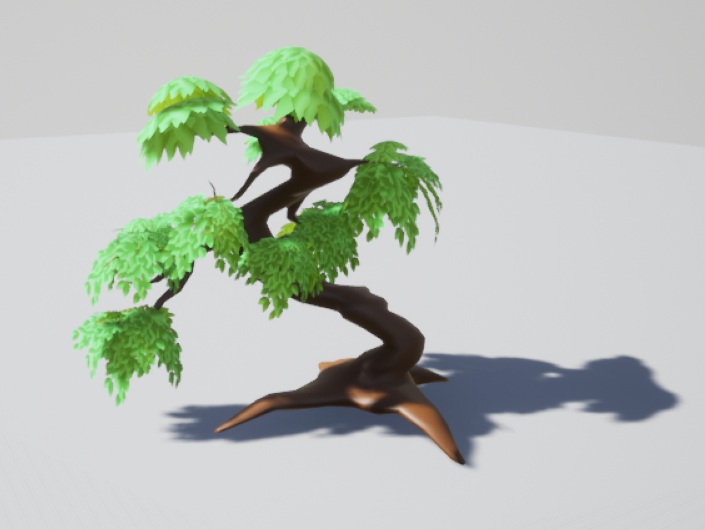 Common tall weed/ grass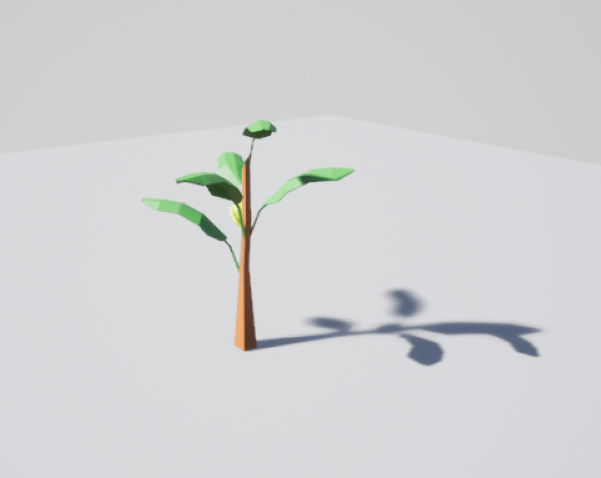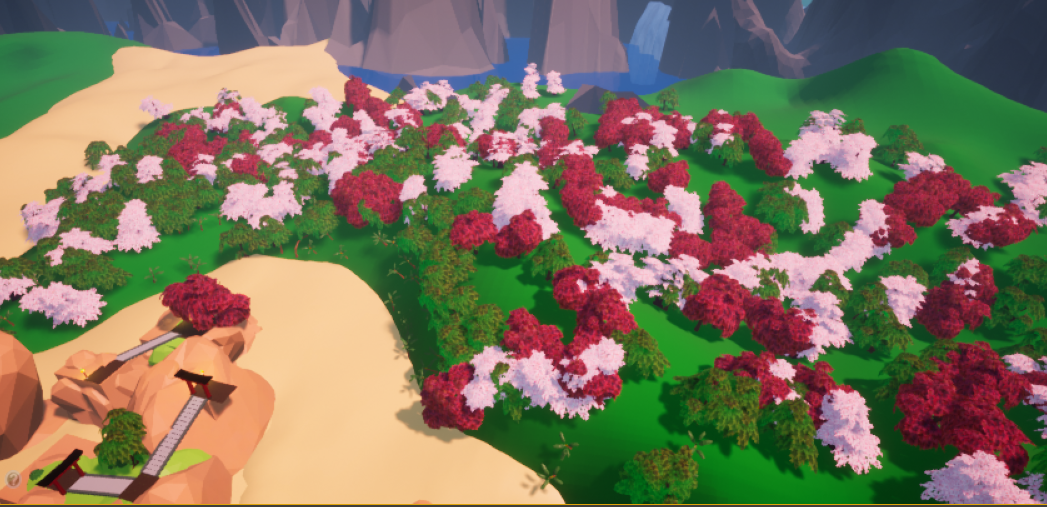 Fog:
We are also trying to make a dynamic fog to try to blend in some of the background and to add depth to our levels, more specificly, to try to recreate the effect of chinese tall mountains with all the fog surrounding them: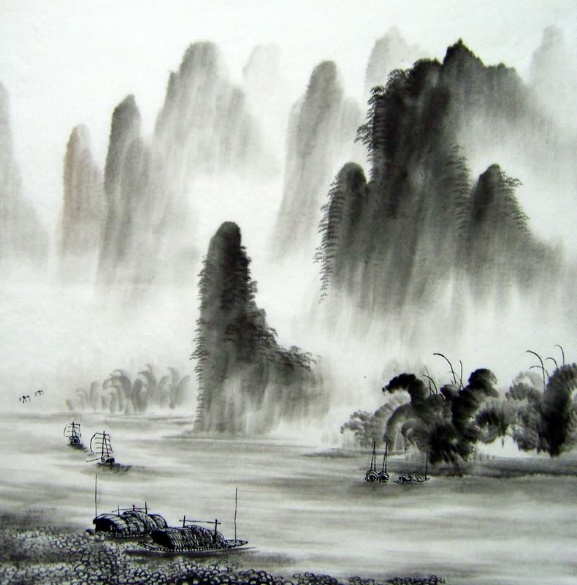 Art provided by "Maria Walker"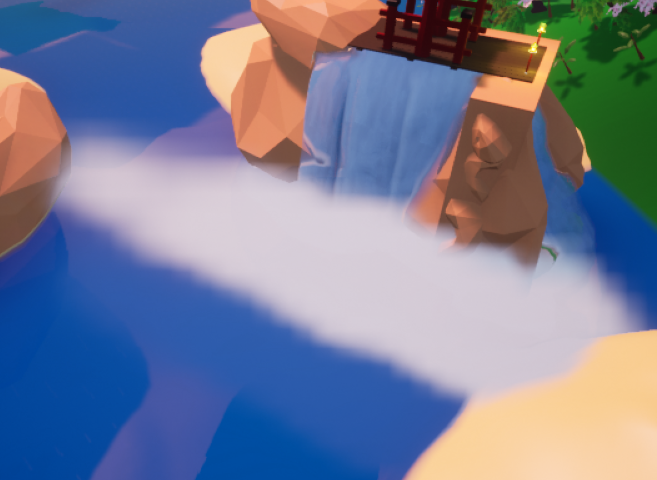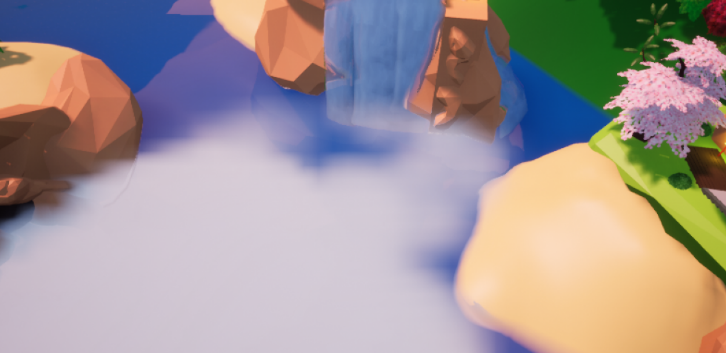 Mountains:
As for the mountains we were talking about, we have three mountain variations, that we use and reuse with different scales and sizes for variety.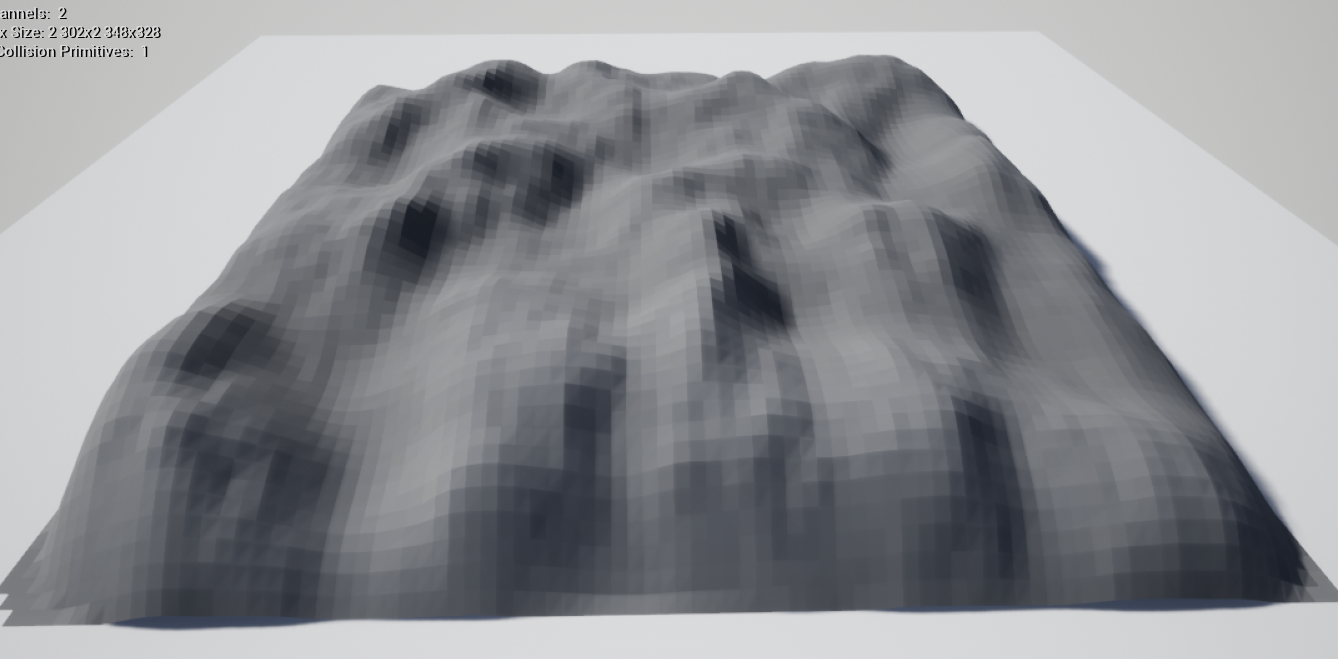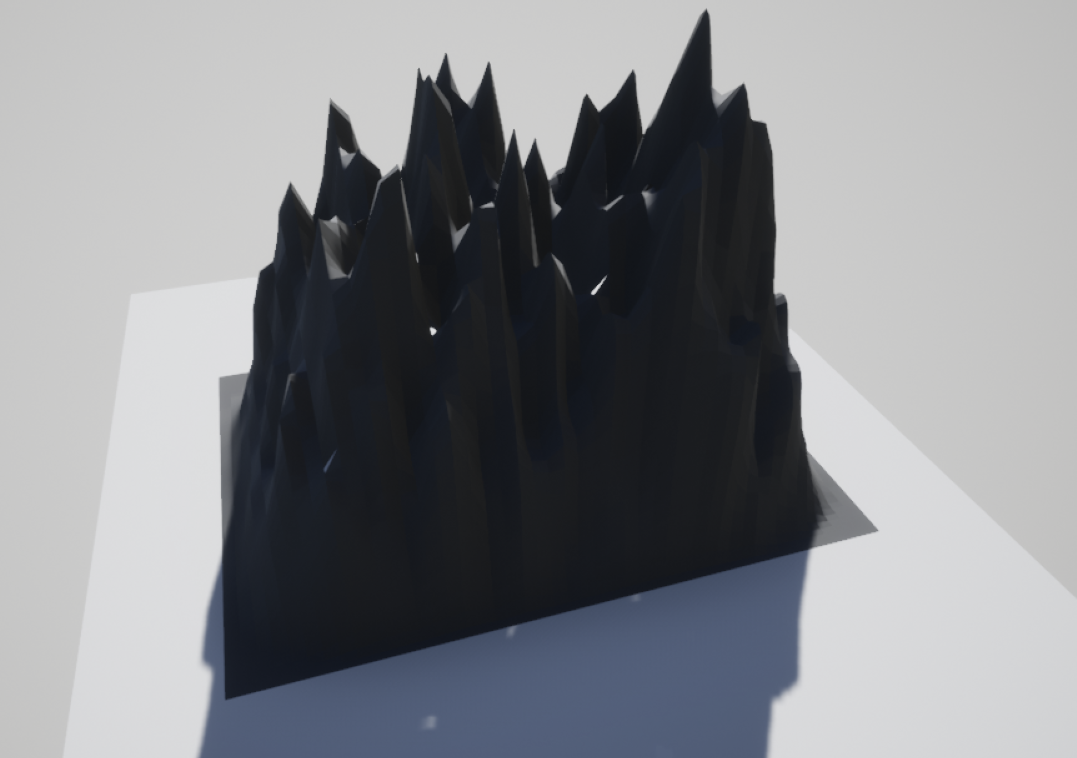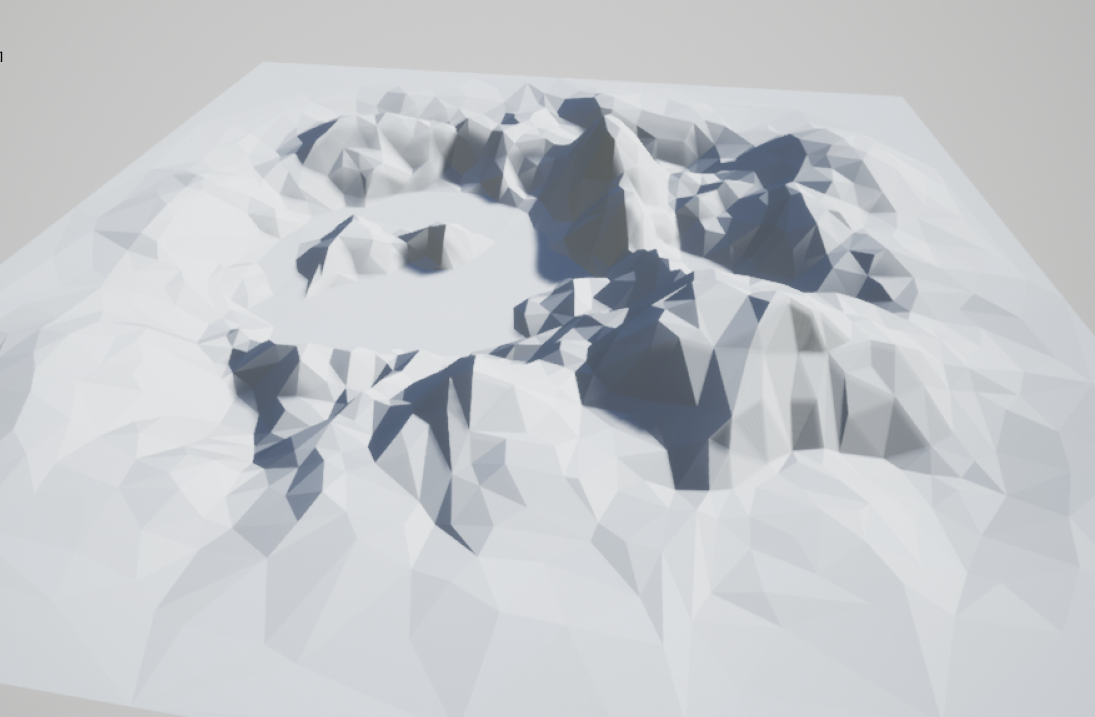 And this is the result and the current state of one of our levels: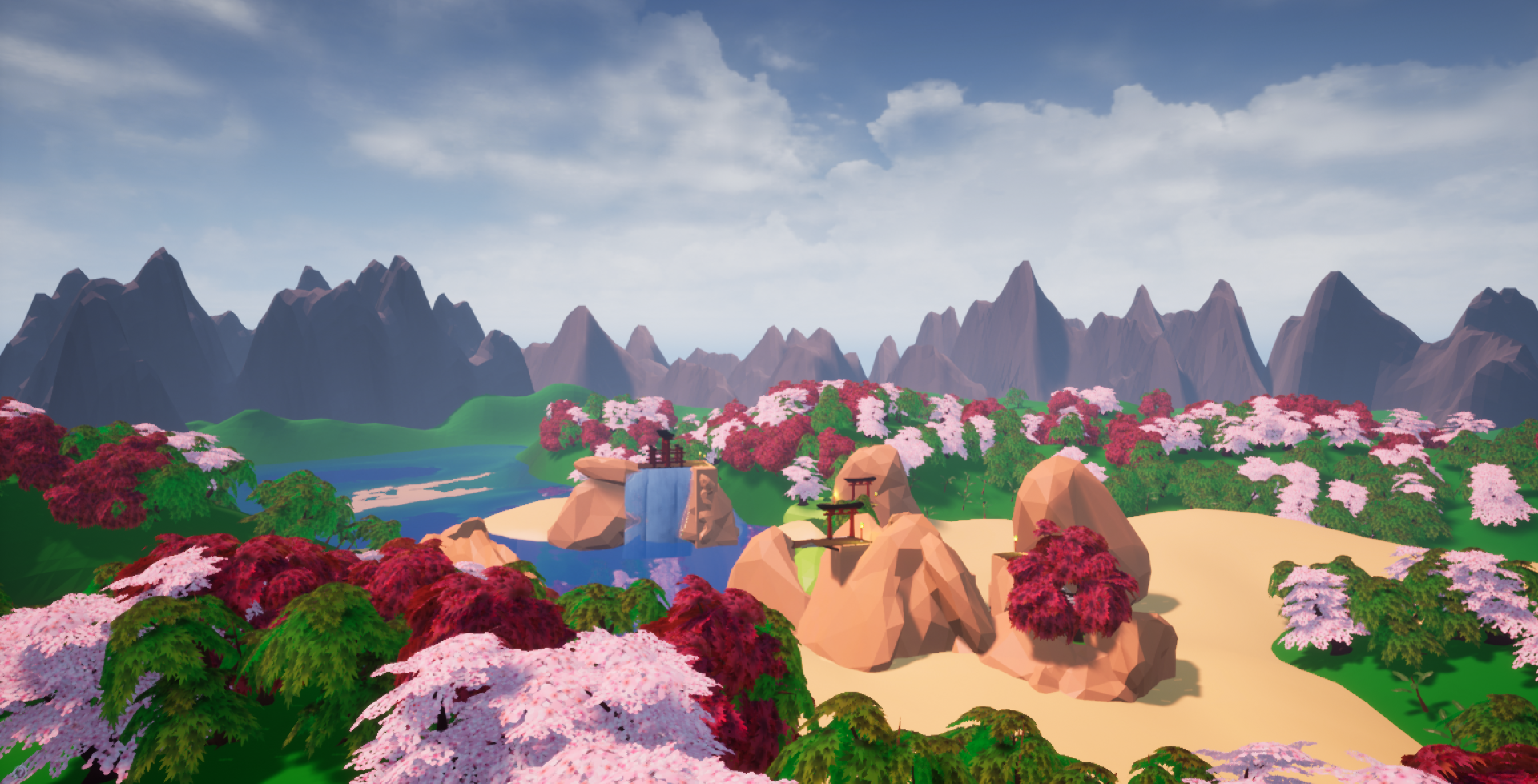 And that's it, you are now completely updated with everything we are doing, thank you all sincerely for sticking with us and stay safe.
From team Half-Dream!!